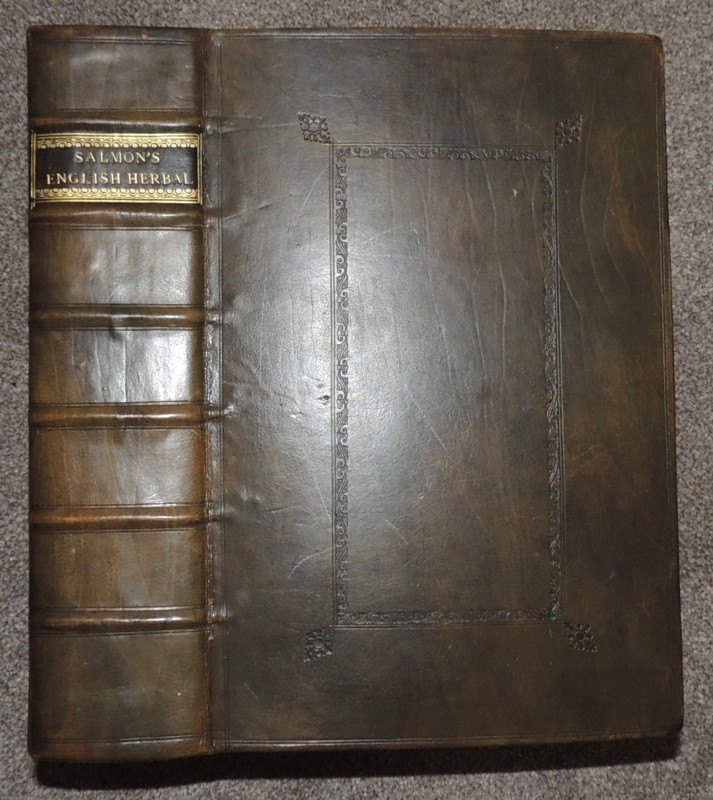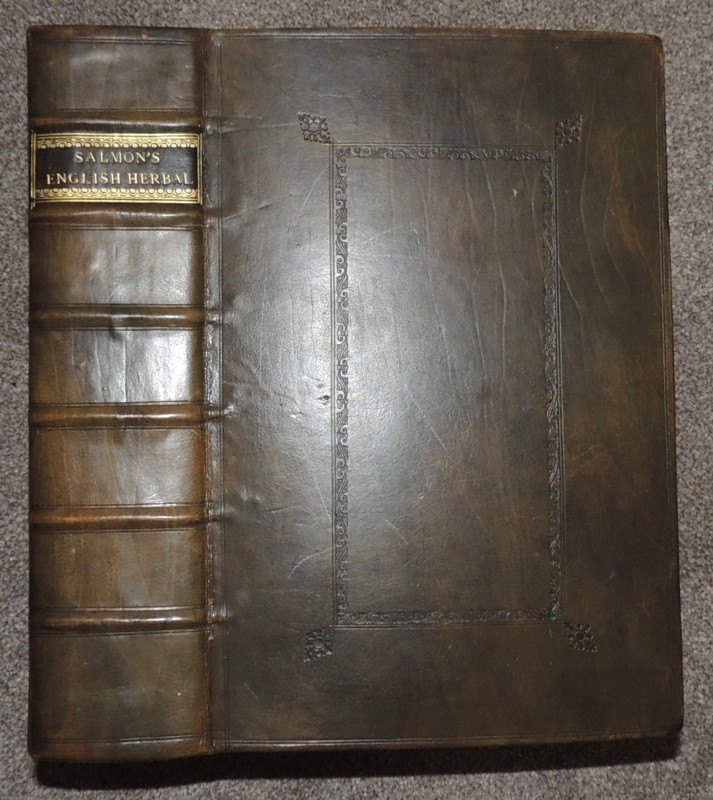 Book Description
Botanologia. The English Herbal: Or, History Of Plants. Containing I. Their Names. Greek Latine And English. II Their Species, Or Various Kinds. III. Their Descriptions. IV. Their Places Of Growth. V. Their Times Of Flowering And Seeding. VI. Their Qualities Or Properties. VII. Their Specifications. VIII. Their Preparations, Galenic And Chymick. IX. Their Virtues And Uses. X. A Complete Florilegium, Of All The Choice Flowers Cultivated By Our Florists, Interspersed Through The Whole Work, In Their Proper Places: Where You Have Their Culture, Choice, Increase, And Way Of Management, As Well For Profit As Delectation. Adorned With Exquisite Icons Or Figures, Of The Most Considerable Species, Representing To The Life, The True Forms Of Those Several Plants. The Whole In Alphabetical Order.: COMPLETE WITH THE RARE INDEX MORBARUM. First edition. Folio. Printed by I. Dawks for H. Rhodes at the Star, the corner of Bride Lane, in Fleet Street; and J. Taylor, at the Ship in Pater Noster Row. 1710. Engraved title. Title page in red and black. 4pp dedication to Queen Anne, xxiv, 1296pp. Index Plantarum & Index Latinus [41pp]. Index Morbarum, erratum [6pp]. Numerous engravings. Full panelled calf, spine in seven compartments with raised bands, blind rules. Gilt lettering and floral tooling to second compartment. Blind tooling to boards Small symbols inscribed to base of title page. Neat historic addenda to the margins. P22 'Angelica' in historic script to margin. P173 small portrait to margin. P180 note to lower margin re 'hen Bane'. P256 script to margin "Touch me not or Elaterium". P671 script 'Powder' to margin. P892 script to margin 'Extract'. Occasional drawn marginal manicules. P1162 script to margin 'Powder'. P312 misnumbered 351. Four leaves of index restored to margins, in slightly smaller state. P63 slight loss of text (4 letters in 3 lines) from short paper fault. P111 slight loss to heading from short paper fault. P749-61 minor worm to lower margin. Occasional spotting, variable toning, paper faults, short closed tears, corner tears, small holes or marks. A handsome well – bound copy of an essential work. ESTC T83065; Henrey 1308. The first known reference to the cultivation of the tomato. "In 1710-1711 Salmon published Botanologia; or the English Herbal, dedicated to Anne, Queen of Great Britain. He mentions his travels in the British colonies of North America, making the first known reference to the tomato's cultivation there, in what is now the Carolinas. He also extols the virtues of the Virginian potato. Preparations of cannabis root are suggested for the treatment of gout, arthritis, and painful joints."
Binding
Full panelled calf
Publisher
Printed by I. Dawks for H. Rhodes at the Star, the corner of Bride Lane, in Fleet Street; and J. Taylor, at the Ship in Pater Noster Row
Pages
xxiv, 1296, (41), (6)pp.