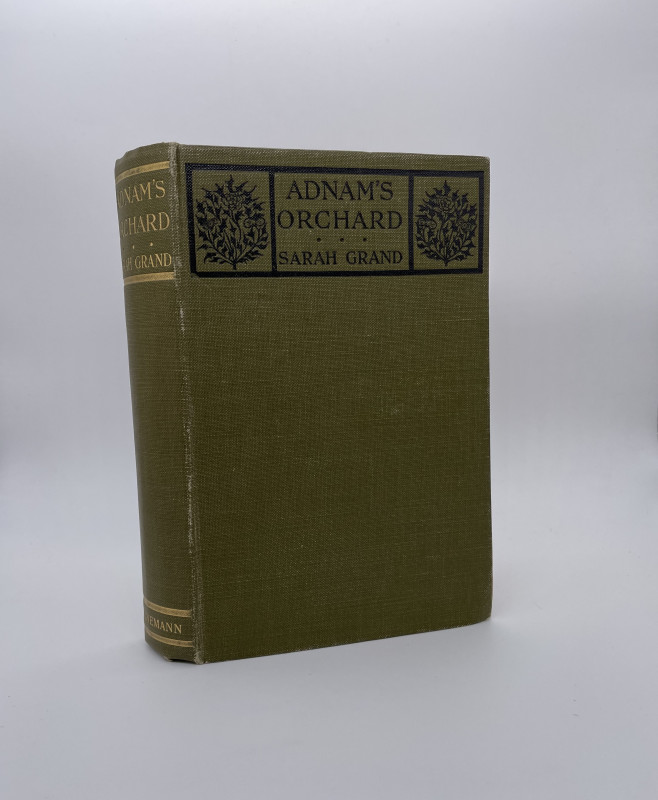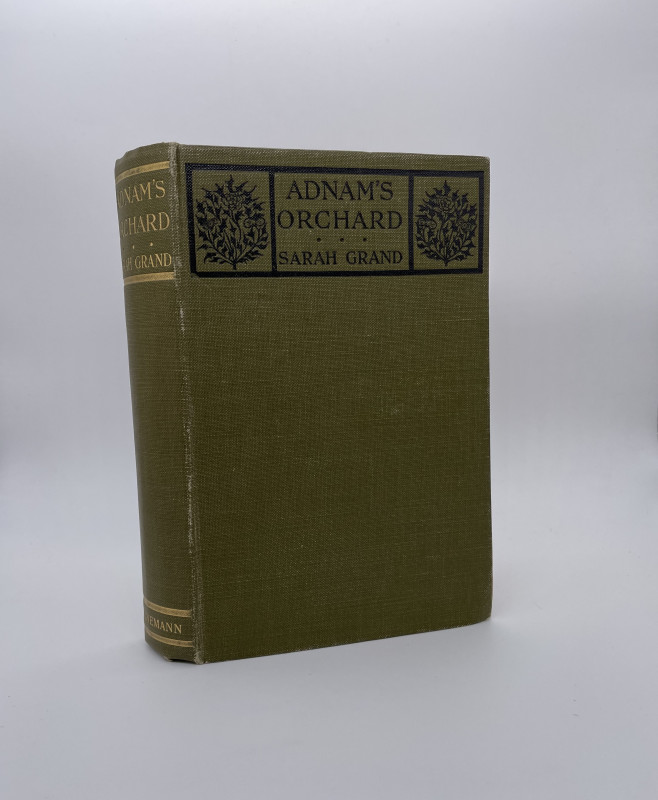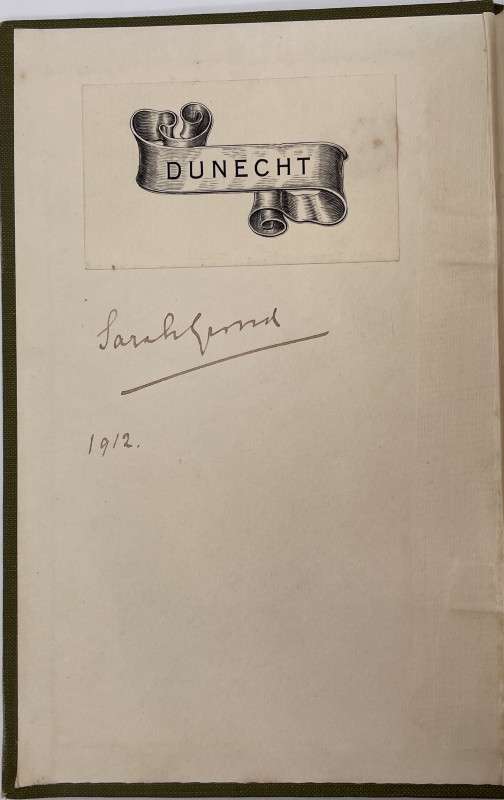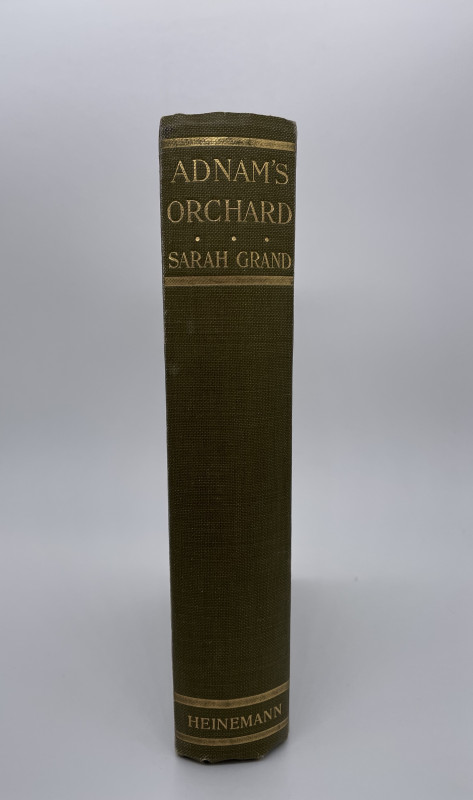 Book Description
FIRST EDITION, SIGNED BY AUTHOR. Substantial 8vo, pp. [viii], 640. Original green cloth, spine ruled and lettered in gilt, upper board decorated and lettered in black. Bottom edge untrimmed. Slight lean to spine, gentle pushing to spine ends, bottom corners bruised, rubbed. Signed and dated by Grand in faded sepia ink to front pastedown in the year of publication: "Sarah Grand/ 1912.", below 'Dunecht' book-label. Offsetting and foxing to feps, else, clean and tight. Very good. A pleasing copy of Grand's penultimate novel, unusual signed and tantalising in its connection with the Pearsons of Dunecht.
Dealer Notes
Sarah Grand, the pen name of Frances Elizabeth Bellenden McFall (née Clarke, 1854-1943), was an Irish author and suffragist, who laid claim to coining the term 'the new woman'. Alongside her weighty 'problem' novels, in the early decades of the twentieth century, Grand lectured throughout England and the United States, promoting women's suffrage, rational dress, and the health benefits of cycling. She was a member of the Women Writers' Suffrage League and vice-president of the Women's Suffrage Society. Adnam's Orchard was the first in a planned (but unrealised) trilogy of novels, focused on the land problem and a revitalisation of English agriculture. It received neither the critical attention, nor the censure, of Grand's earlier feminist novels, The Heavenly Twins (1893) and The Beth Book (1897).
Dunecht was the Aberdeenshire home of the Pearsons, styled as Viscount and Viscountess Cowdray from 1917; they leased the property from 1907, only buying the house in the year of the book's inscription, 1912. A near contemporary of Grand's and similarly a woman of energy, action and self-transformation, Annie Pearson (née Cass, 1860-1932, GBE) was active in the Liberal organs of the suffrage movement and a supporter of the Royal College of Nursing. Perhaps Grand and Pearson met through the suffrage movement, or, perhaps the signed copy was a gift from Pearson's daughter, the equally impressive Lady Gertrude Denham (1884-1954, DBE)? After all, Denham played leading roles in the contemporary women's rural movements, co-founding the Women's Institutes, becoming the first director of the National Federation of Women's Institutes and, by WWII, was the director of The Women's Land Army with her home Balcome Place its administrative headquarters. Certainly an intriguing copy.
Author
GRAND, Sarah (pseud. McFALL, Frances Elizabeth)
Publisher
London: William Heinemann