A large collection of offprints, dating from the 1950s to the 1980s, many inscribed by authors to Stephan Körner.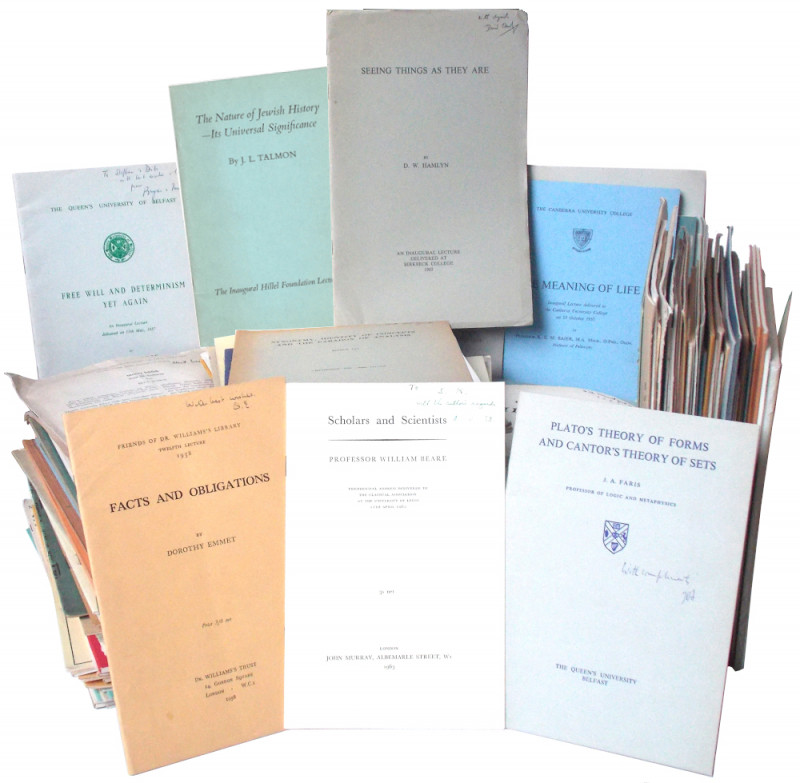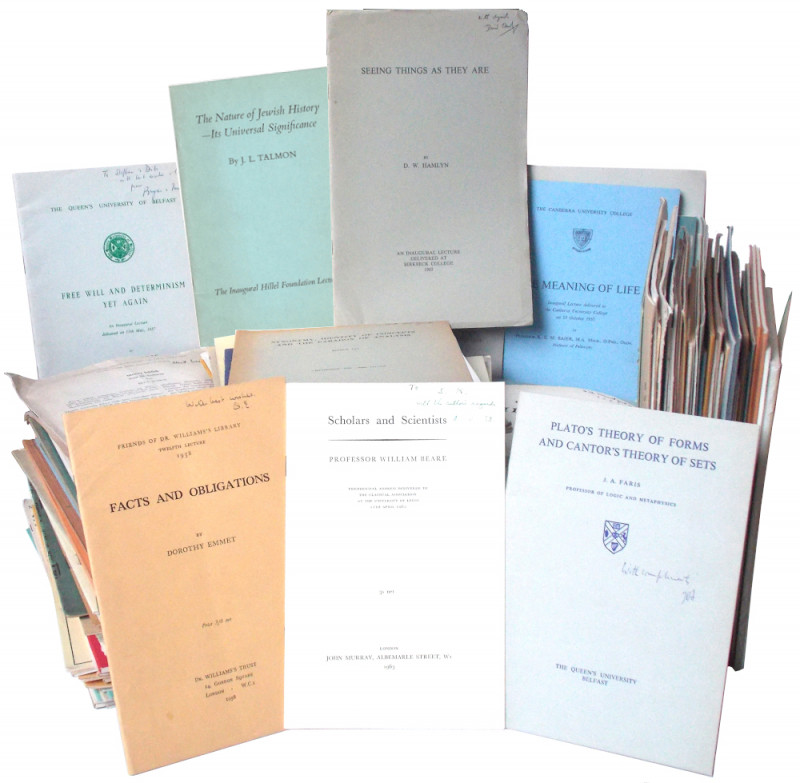 Book Description
Largely VG, original printed wrappers or self-wrappers, minor fraying to one or two larger offprints, c. 180 with personal inscriptions to Körner.
Dealer Notes
Stephan Körner (1913-2000) "was one of the leading late twentieth-century British philosophers. His work ranged widely, from the philosophy of science and mathematics to that of ethics, law, and politics" (from his British Academy obituary). The offprints in this substantial collection reflect these interests, and the presentation copies include those from D. W. Hamlyn (Seeing Things as They Are, 1965), Arthur Pap ('Synonymy, Identity of Concepts and the Paradox of Analysis', 1955), D. M. Armstrong ('The Nature of Mind', 1966), R. B. Braithwaite ('Behind Decisions and Game Theory', 1972), Ernest Gellner ('The Philosophy of Ludwig Wittgenstein', in an issue of The Tutor's Bulletin, 1954), H. D. F. Kitto (The Classical Heritage of Modern Humanities, [1969]). A proportion of the works are in German or French, the majority are in English.
Author
[Körner, Stephan.]
Binding
Original printed wrappers.
Condition
See description