The next book fair will be CAMBRIDGE PREMIER on Fri 17th & Sat 18th February (
click here
for details).
CLICK
HERE
TO SEE DETAILS OF ALL OUR FAIRS. THE JANUARY ONLINE BOOK FAIR IS NOW OPEN. CLICK
HERE
TO FIND OUT MORE.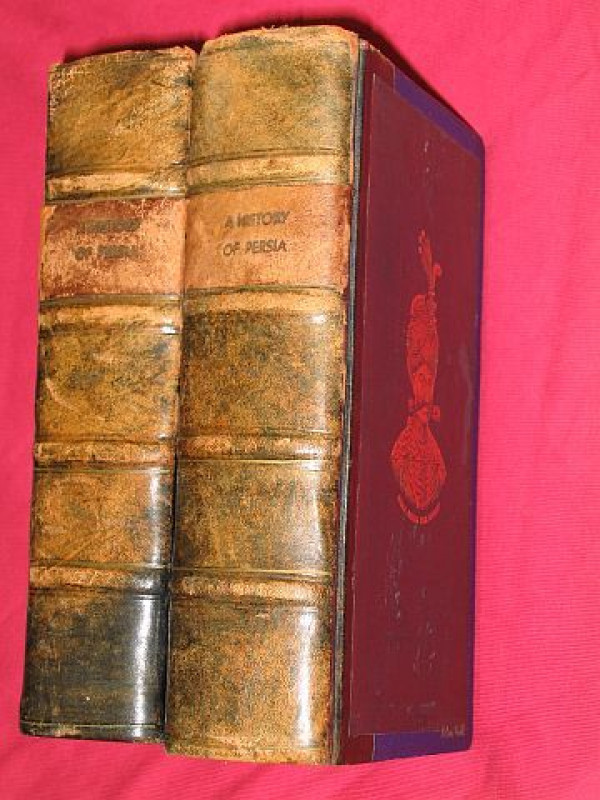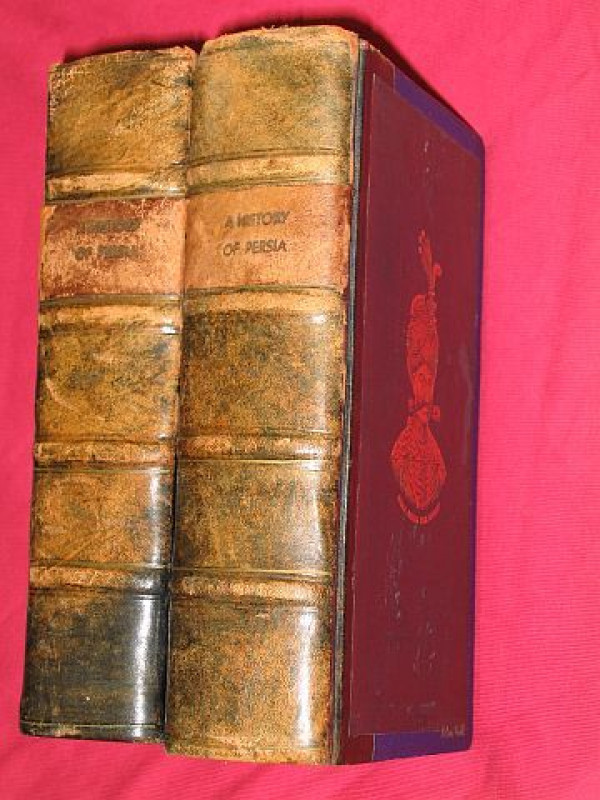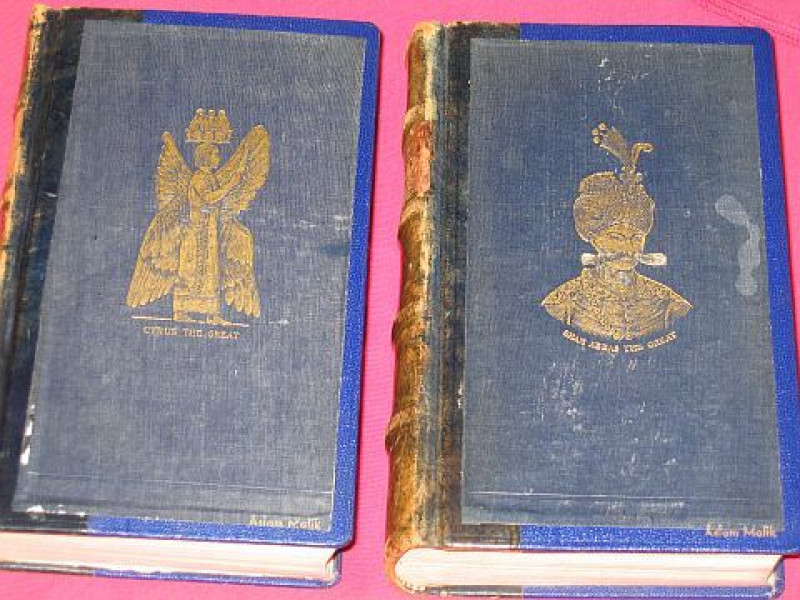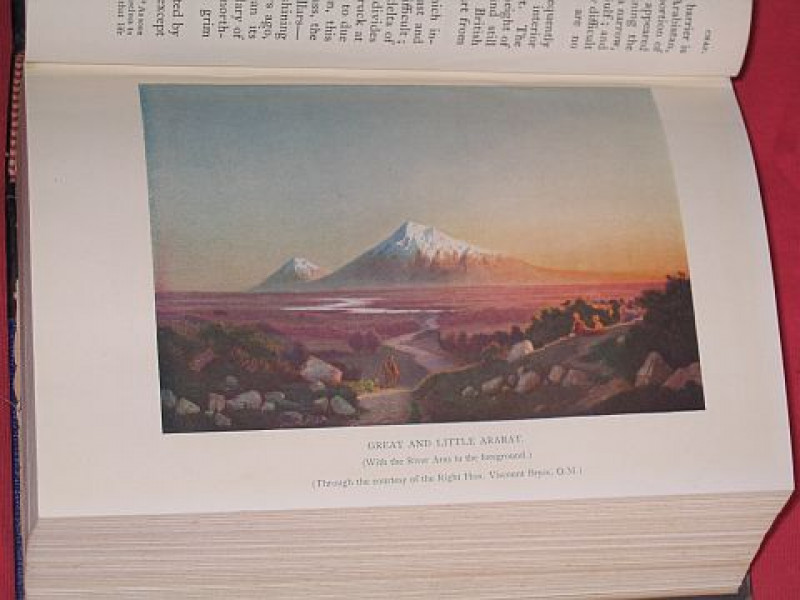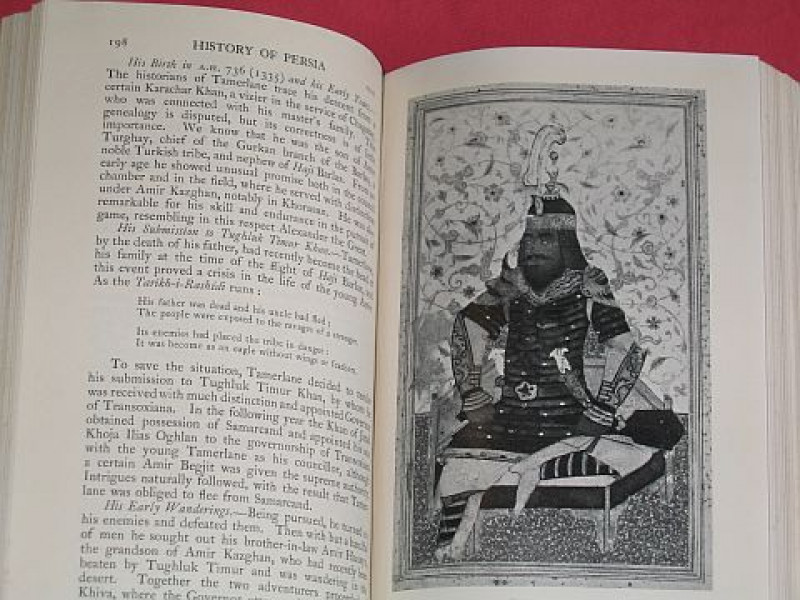 Book Description
First Edition; rebound in pebbled blue cloth covers with leather spines each with four raised bands & faded gilt leather title labels affixed & the author's name & volume numbers blind-stamped lower on the spines. The original front covers with their bright gilt decorative centerpieces (of Cyrus the great on the first volume and of Shah Abbas on the second volume) have been glued to the new front covers. Percy Molesworth Sykes (1867–1945) was a British soldier, diplomat, and author who wrote several important books about Persia (present-day Iran) and neighboring countries, including Ten Thousand Miles in Persia (1902), The Glory of the Shia World (1910), and this, his two-volume A History of Persia (1915). Sykes was educated at the Royal Military Academy at Sandhurst and, upon his commission as an officer in the British Army, joined a cavalry regiment in India in 1888. In November 1892, he undertook a secret mission to Samarkand (present-day Uzbekistan) to survey, on behalf of the British authorities, the Trans-Caspian Railway, recently completed by the Russians. He made trips to Persia in 1893 and 1894 for surveying and mapping, and to cultivate local leaders. In late 1894, he was appointed the first British consul for Kermān and Baluchistan, a position he held for the next a decade. After an introduction to the climate and physical features of the country, A History of Persia provides a comprehensive history, from the early civilization of Elam (circa 2700 BC) to the adoption of the first modern constitution in 1906. The work has been described as: "the definitive history of Persia, a work of remarkable perception, readability and scholarship, which has not been surpassed."
Dealer Notes
Octavo (standard book size); Volume two LACKS folding map & pocket to contain it which were presumably missing when the books were rebound; Includes bibliography & index.
Author
Sykes, Lieut. Col. P. M. [Sir Percy Molesworth]
Binding
Hardcover (Quarter Leather)
Publisher
Macmillan and Co. Limited
Illustrator
tissue-guarded b/w. frontis. illustrations to both vols. with numerous further b/w. & some colour drawings with b/w. photo's. & 6 of the 7 fold-out colour maps.