PLEASE NOTE - OUR TELEPHONE NUMBER HAS NOW CHANGED TO 01763 248921OUR THEMED FEBRUARY ONLINE FAIR IS NOW OPEN.
1000's OF BOOKS/ITEMS ON OFFER TO SUIT EVERYONE!
CLICK
HERE
TO FIND OUT MORE...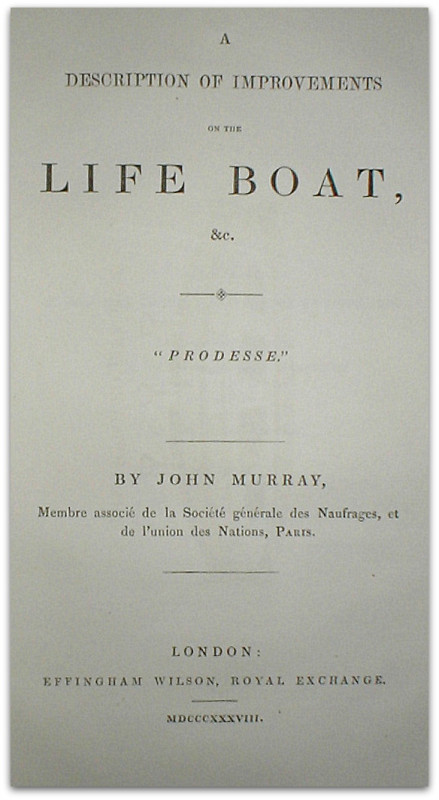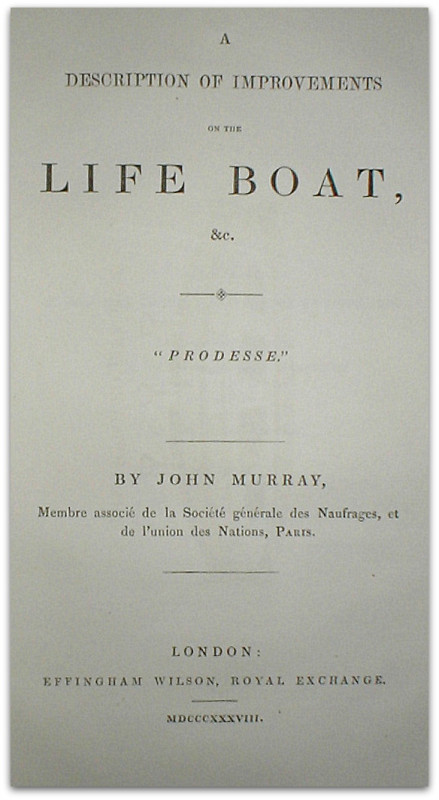 Book Description
Not in the BL integrated catalogue, NSTC, COPAC or OCLC.
Dealer Notes
Murray's initial experiments with the shipwreck arrow were carried out on the Isle of Man in 1817. These experiments continued for the next fourteen years and by the end of 1831 the apparatus was fitted to the lifeboat at Whitby. In the pamphlet Murray was at pains to point out that his invention was not a mere replica of George Manby's; his list of 12 critical notices (naturally all positive!) came from such diverse publications as "The Spectator" and "The Nautical Magazine". Several drew attention to the superiority of Murray's work including "The Mechanics' Magazine" of May 26th 1832 which stated "If Capt. Manby was thought well deserving of £3,250 for his imperfect apparatus, it cannot be that the inventor of one in every respect superior to it, should be suffered to go wholly unrewarded." In spite of this, Murray's system was not adopted, and Manby became the person associated with the history of lifeboat safety.
Binding
Recent 'old' blue paper wraps.
Publisher
London: Effingham Wilson; printed by T.H. Skelton, Southampton,
Pages
8vo in fours. xvi, 16pp, 2 plates.