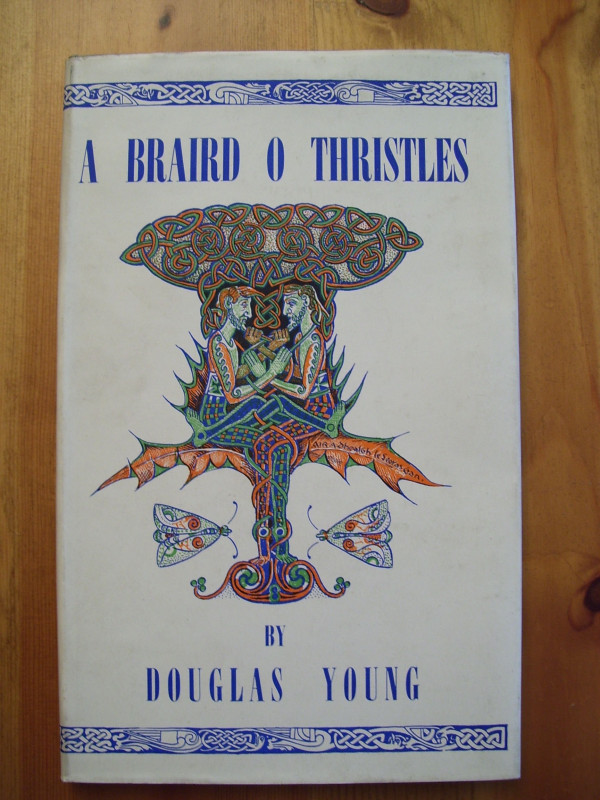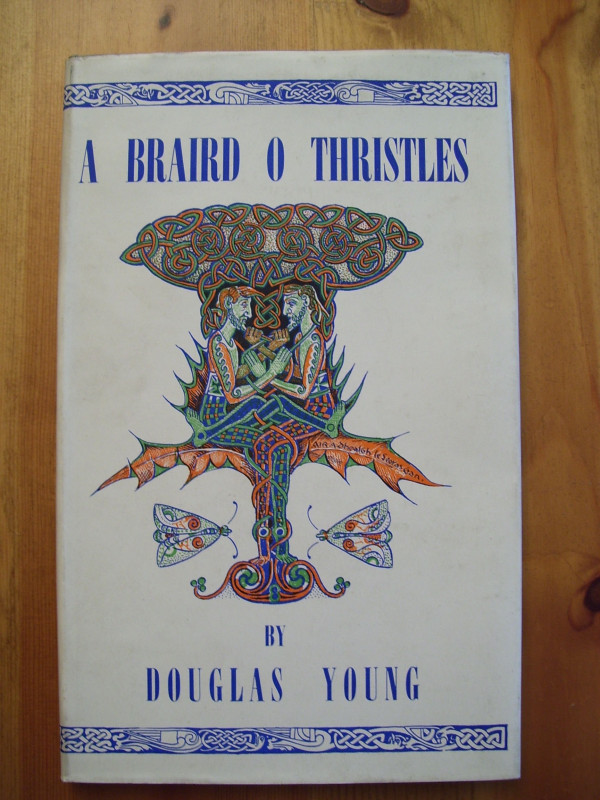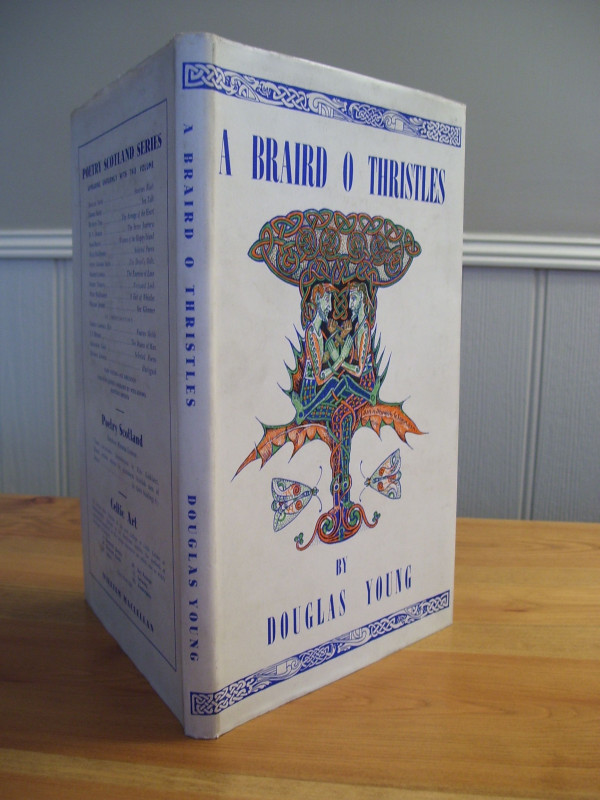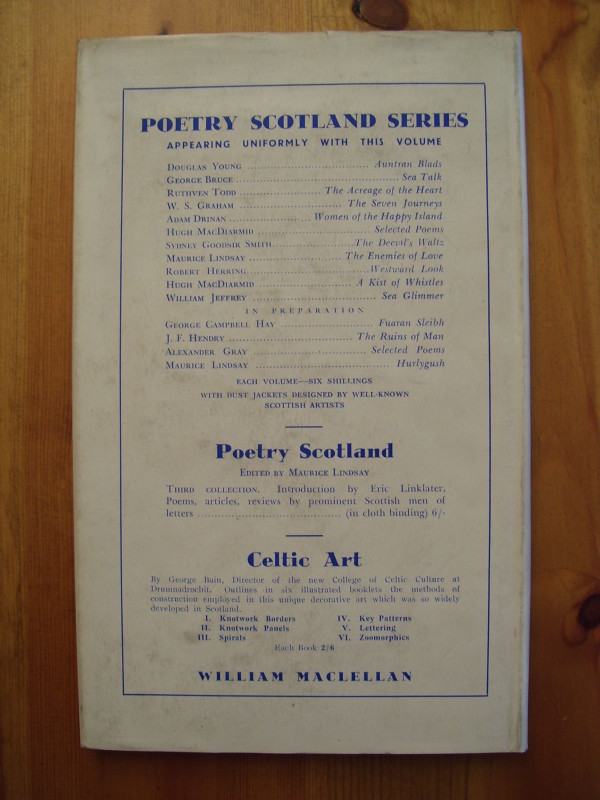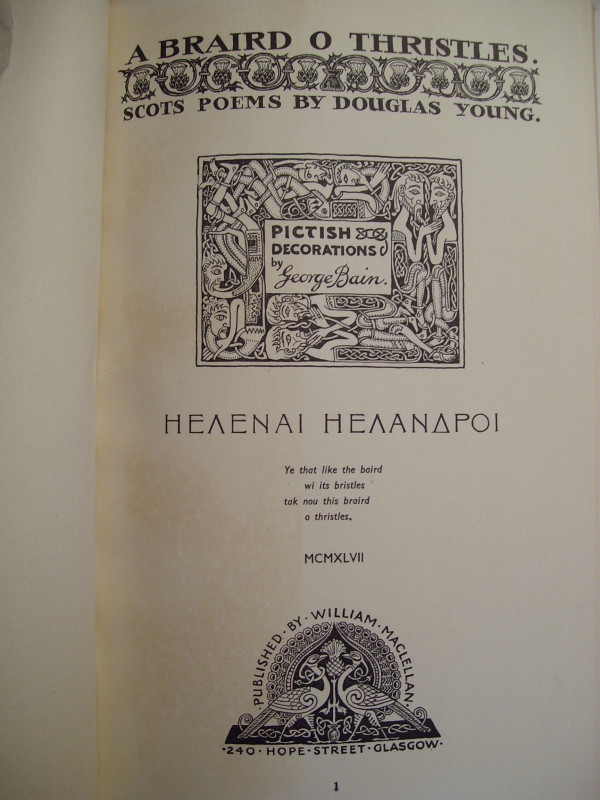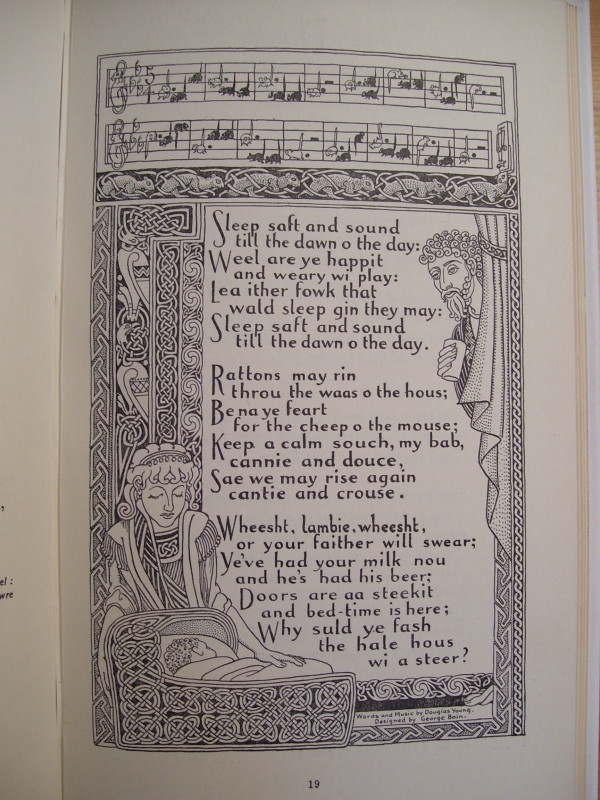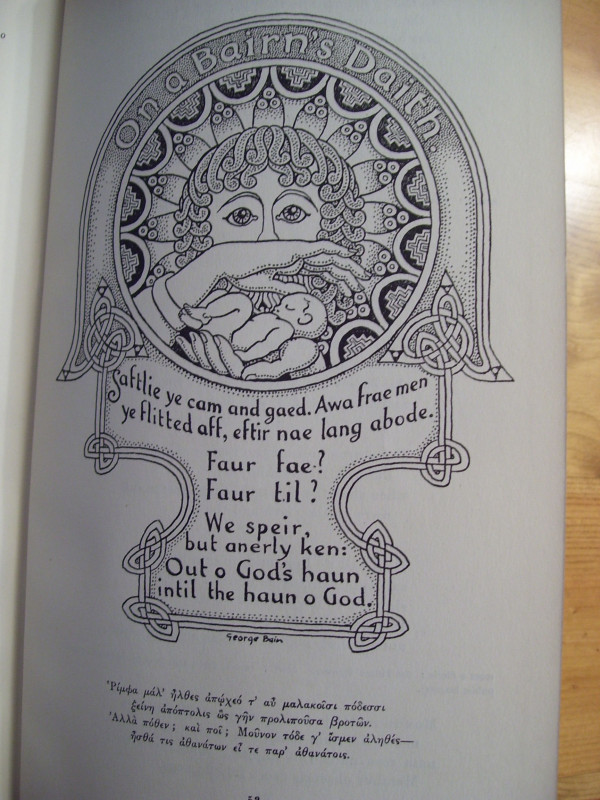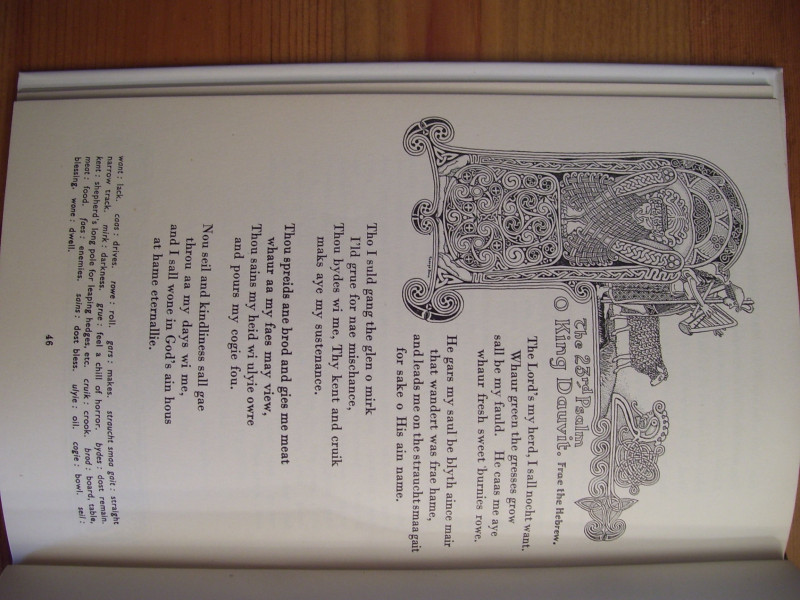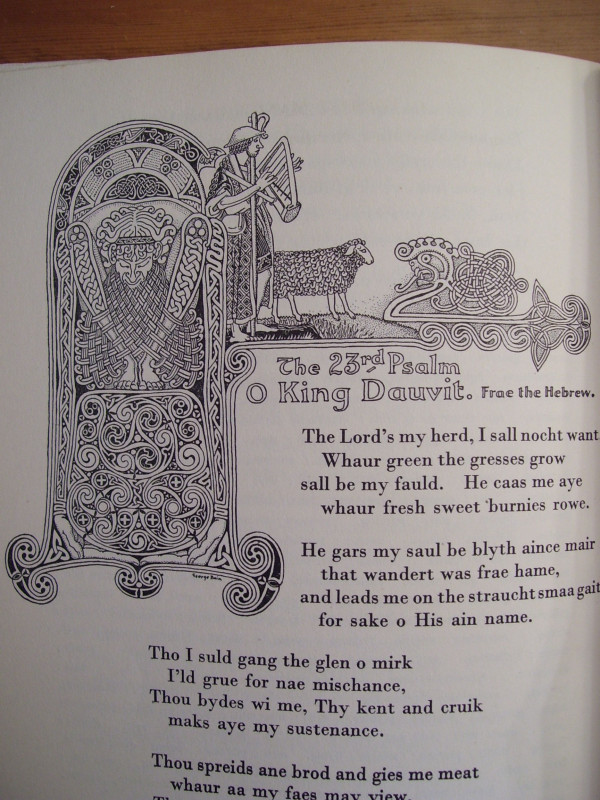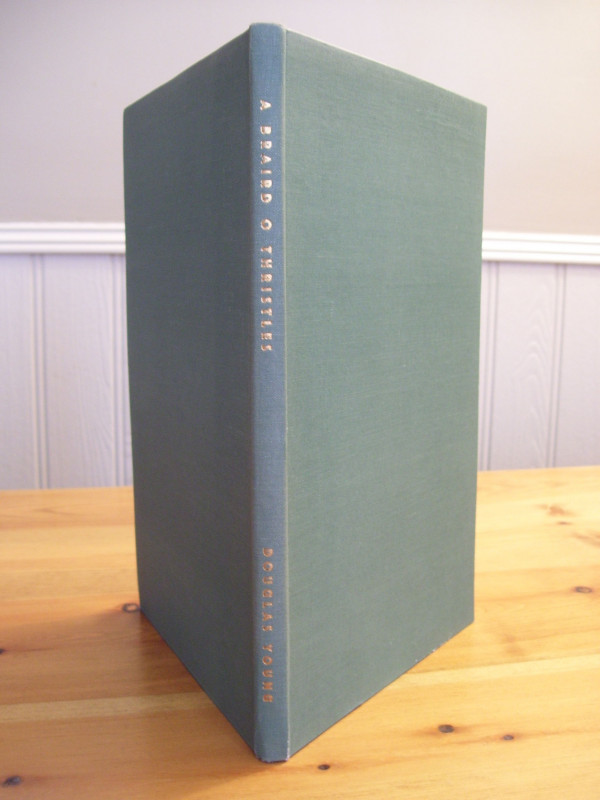 Book Description
Glasgow: William MacLellan 1947. Illustrated by George Bain. As well as Douglas Young's own poetry in Scots and English; this collection also includes translations from the Gaelic into Scots of early work by Sorley MacLean and George Campbell Hay, translations from French into Scots of work by Paul Valery, from German into Scots of work by Erich Fried.
Dealer Notes
George Bain who illustrates this collection is regarded as the father of the modern Celtic art revival. His seminal work, Celtic Art: The Methods of Construction, was first published in 1951 and is still considered the classic guide to the art of the Celts.
Condition
Very Good in slightly soiled dustjacket.