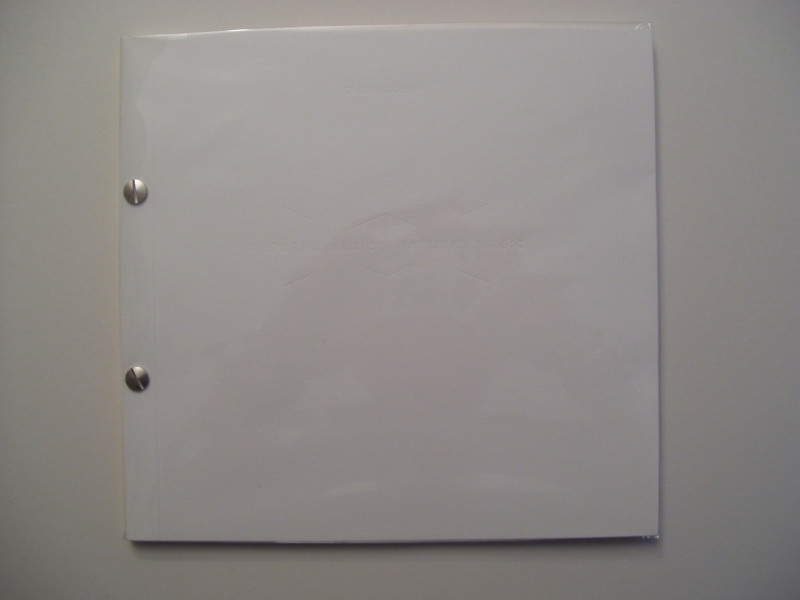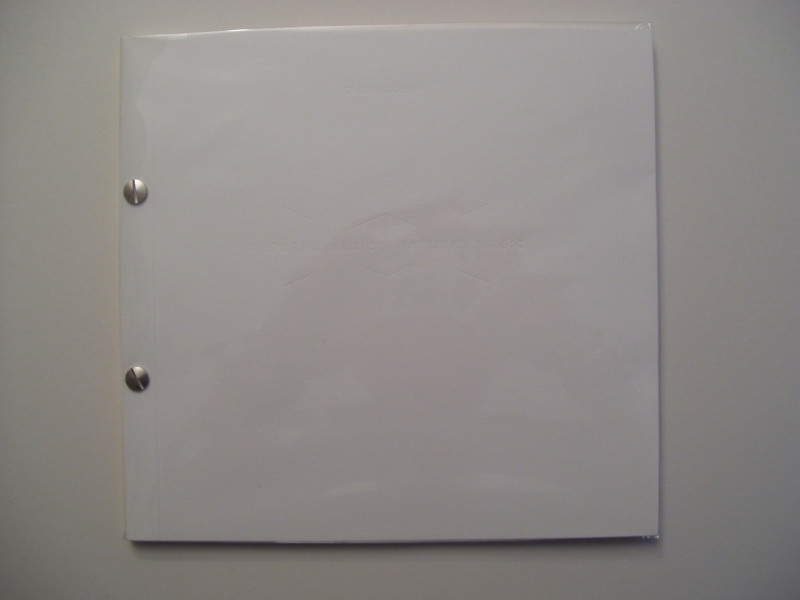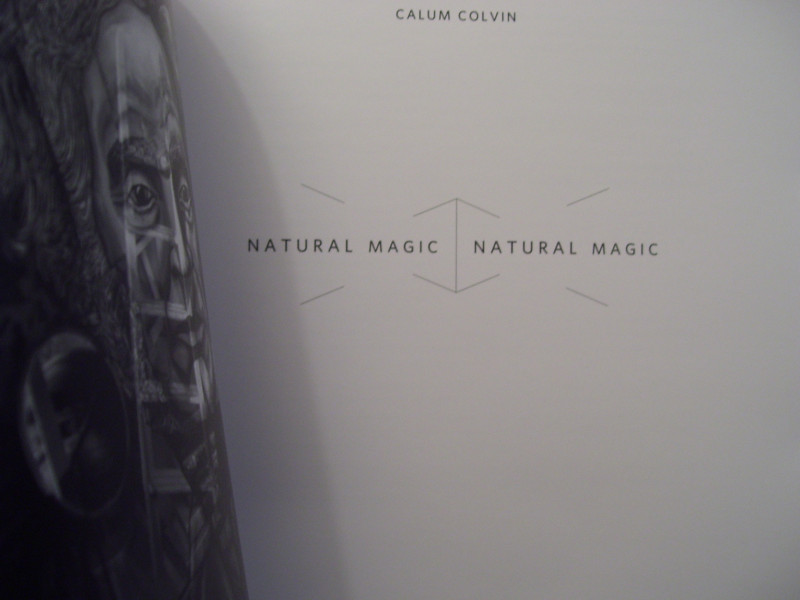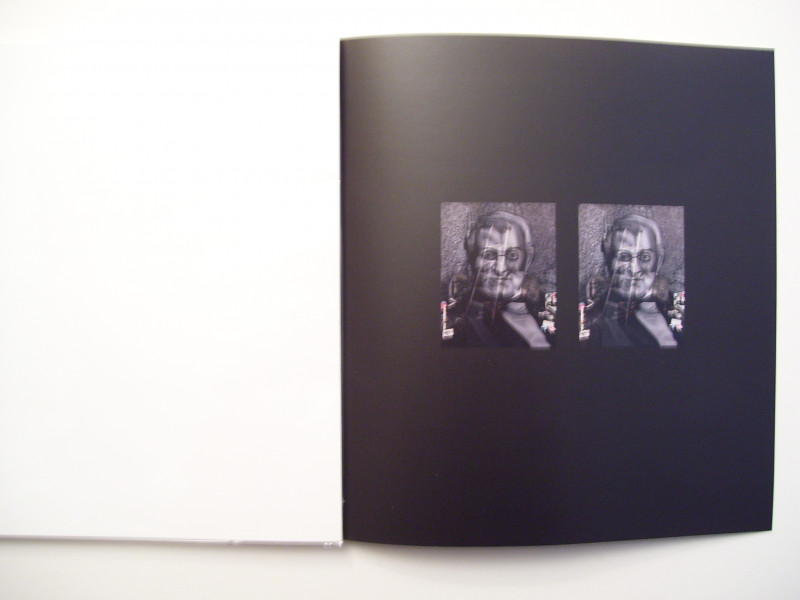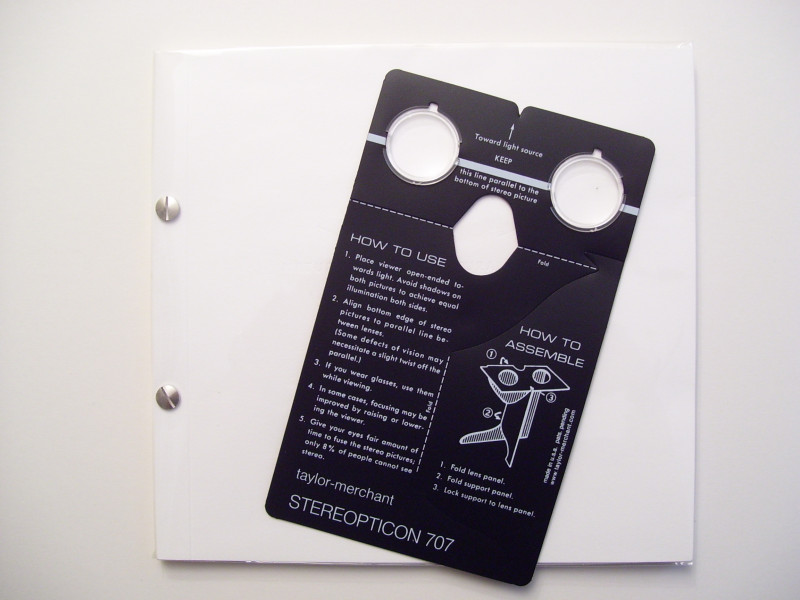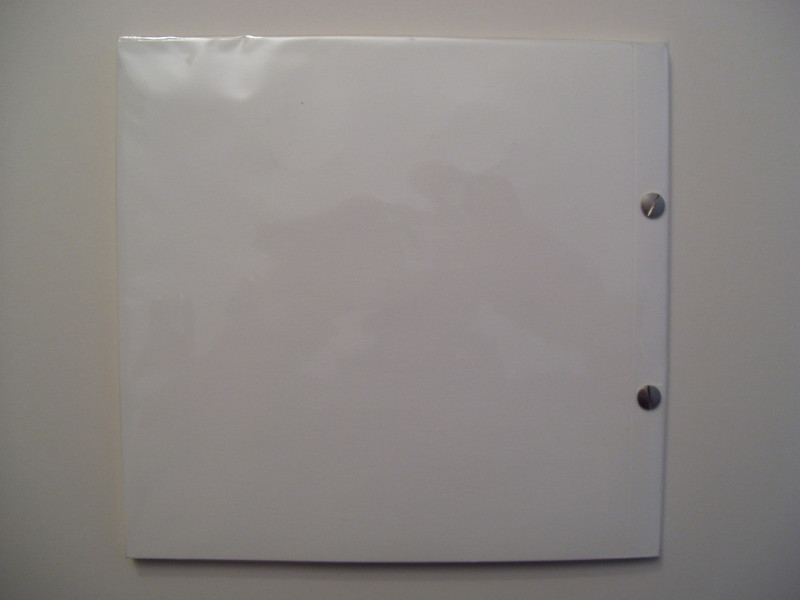 Book Description
(COLVIN, Calum.) Natural Magic. Edinburgh: Royal Scottish Academy 2009. With texts by Tom Normand and Nicholas Wade. Illustrated in colour and b&w. Exhibition catalogue containing a book stereoscope so that the depth in the steriopairs reprinted within can be appreciated and the struggle between pictorial and disparity cues can be experienced. Original thick paper covers, with author and title debossed on front cover. Fine with double steel studded spine, as issued.
Dealer Notes
"The works in the Natural Magic exhibition represent exploration of new dimensions. By adopting two viewpoints, neither of which will yield perfect alignment between the contours painted on the solid objects, retinal disparity is introduced. The clues to the objects are given visually rather than conceptually. Even so, disparity takes time to develop and our familiarity with pictorial images tends to determine the initial visual victory. Depth derived from disparity vies with pictorial depth, so that the works are not narrowly stereoscopic but they display a dynamic duel between the pictorial and binocular cues to depth. A dual duel is implied with rivalry not only between the slight contour misalignments but also between selected elements within each stereoscopic image. The subject matter of Colvin's works in the exhibition is distinctly perceptual and historical. The title is taken from David Brewster's (1832) book on Natural Magic, and there are stereo-portraits of Brewster (figure 2), Charles Wheatstone (figure 3) and also of the notorious Chimenti drawings (figure 4). The three paired pictures are painted over the same objects ˆladders, projectors, and screensˆ all of which link to optics. The large stereopairs are viewed through a variety of stereoscopic devices, like mirrors, lenses, and also anaglyphs." From Perception, 2009, volume 38.
Publisher
Edinburgh: Royal Scottish Academy.
Condition
Fine copy, as issued.