THE NEXT LIVE BOOK FAIR WILL BE AT ABERGAVENNY, MONMOUTHSHIRE, ON SAT 2 OCTOBER (
click here
).
CLICK
HERE
TO SEE DETAILS OF ALL OUR FAIRS. N.B. COVID PRECAUTIONS WILL BE IN PLACE.THE AUGUST ONLINE BOOK FAIR IS OPEN. CLICK
HERE
TO FIND OUT MORE.
[7 volumes] The Invasion of the Crimea: Its Origin, and an Account of its Progress Down to the Death of Lord Raglan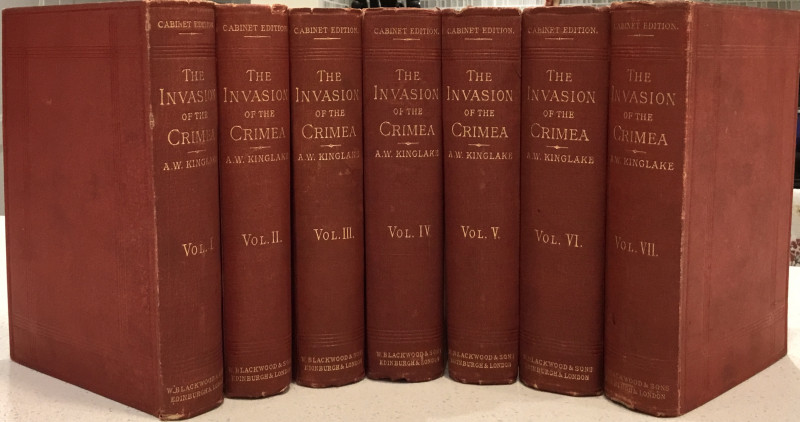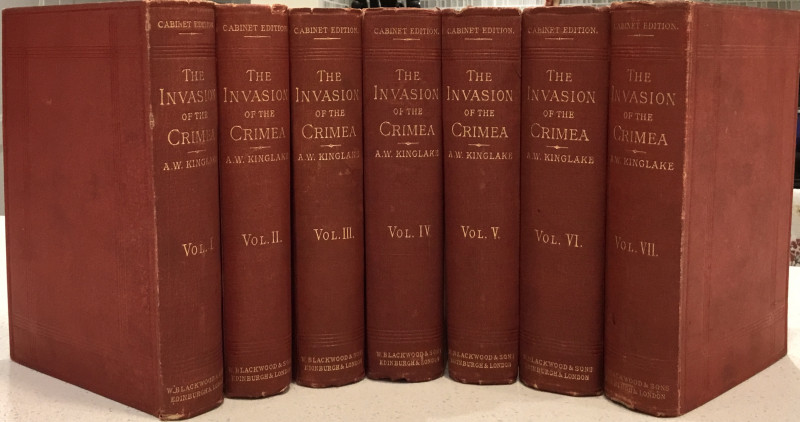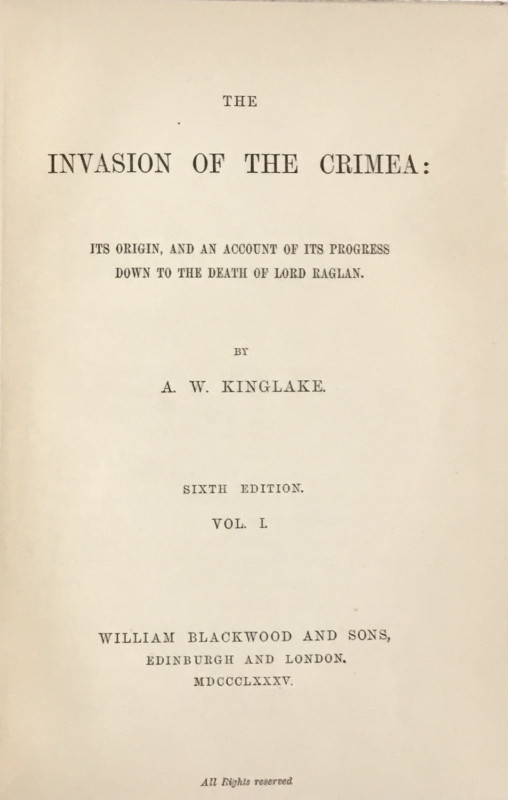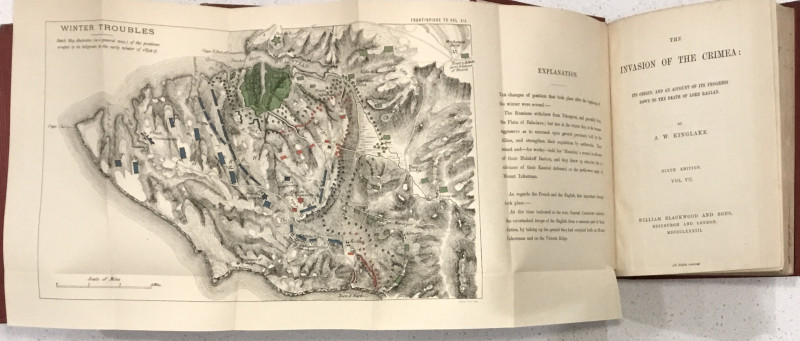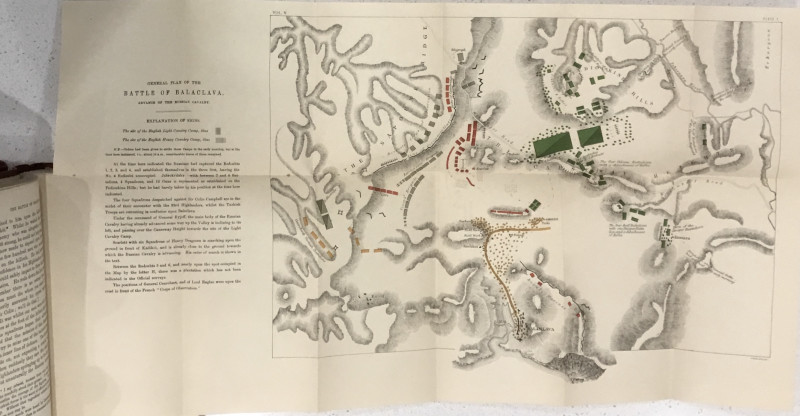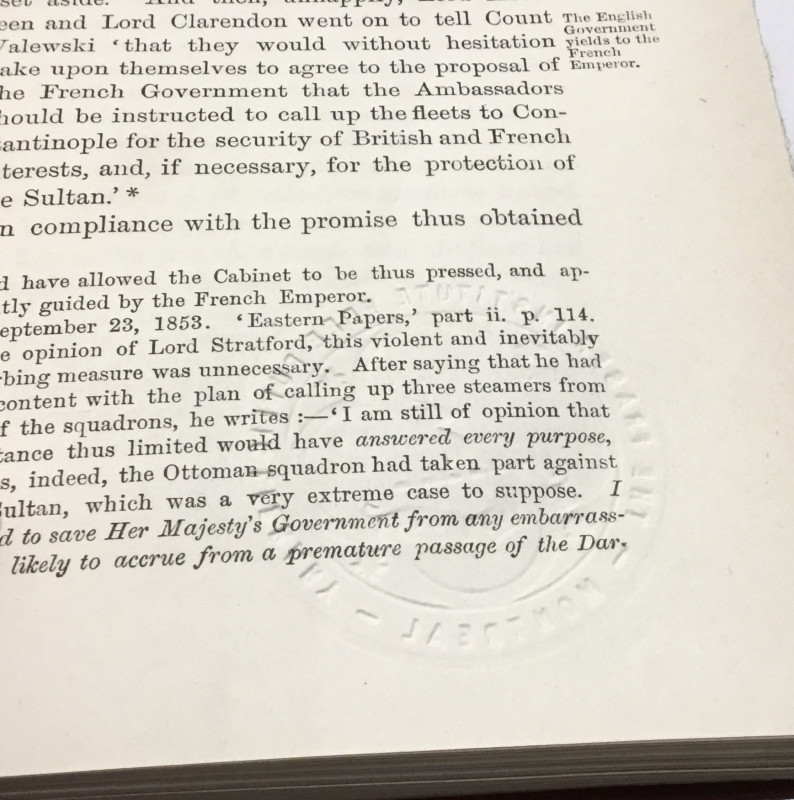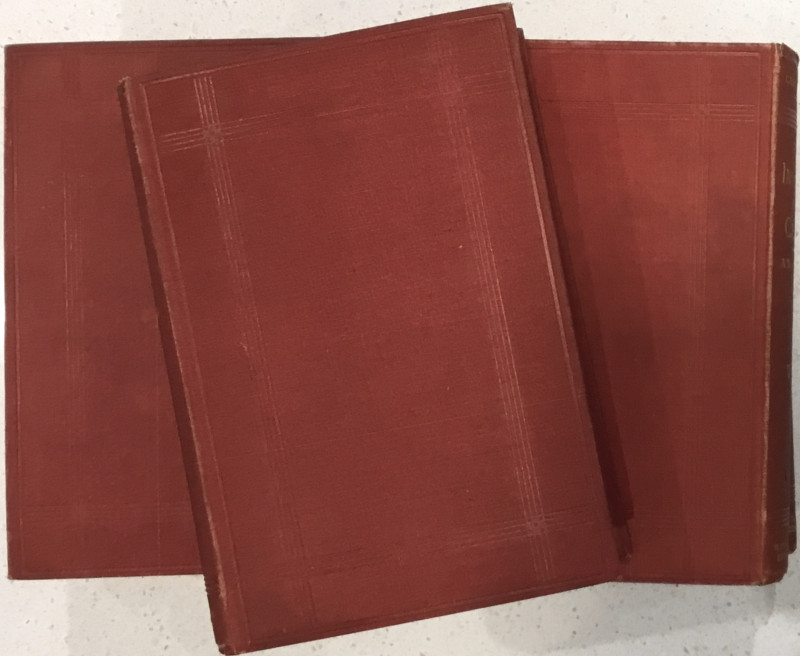 Book Description
Sixth edition [mixed printings] "Cabinet Edition", with individual title-pages* bound in at rear (as issued). All seven volumes in publisher's original dull-red cloth (trifle soiled), titled in gilt (bright) on spines now just a shade darkened and rubbed at head and tail. Copiously illustrated with, inter alia, maps and folding battle plans (some coloured), including Alma, Sebastopol, Inkerman and Balaclava ( Light Cavalry charge), and others all in fine condition. *The Origin of the War in 1853, Russia Met and Invaded, The Battle of Alms, Sebastopol at Bay, The Battle of Balaclava, The Battle of Inkerman and The Winter Troubles
Dealer Notes
Overall an attractive set of this exhaustive history of the Crimea, sponsored by Lady Raglan.
From a Montreal heritage library with ink accession numbers at bottom of first or contents pages, and circular blind-stamps on p.9 ; "Not to leave Library" red inkstamps on final blanks.
Two further volumes, "From the Morrow of Inkerman to the Fall of Canrobert" and "From the Opening of Pelissier's Command to the Death of Lord Raglan" published in in 1887 and identified as "New Edition", are often paired with the "Cabinet Edition".
These seven volumes will require additional postage.
Author
Alexander William Kinglake
Publisher
Edinburgh & London: William Blackwood and Sons
Pages
428, 417, 437, 492, 437, 526, 488