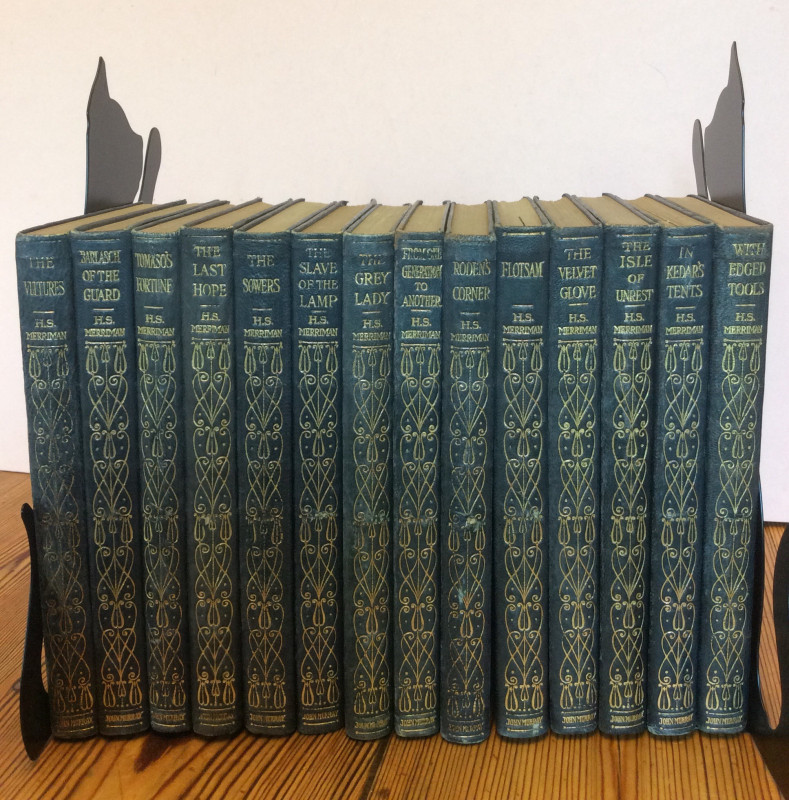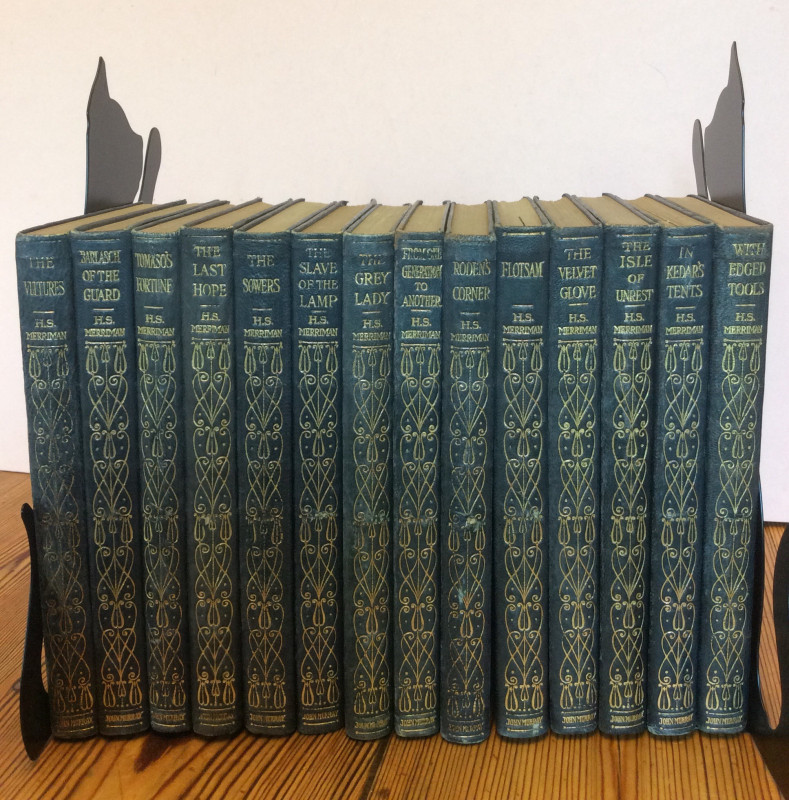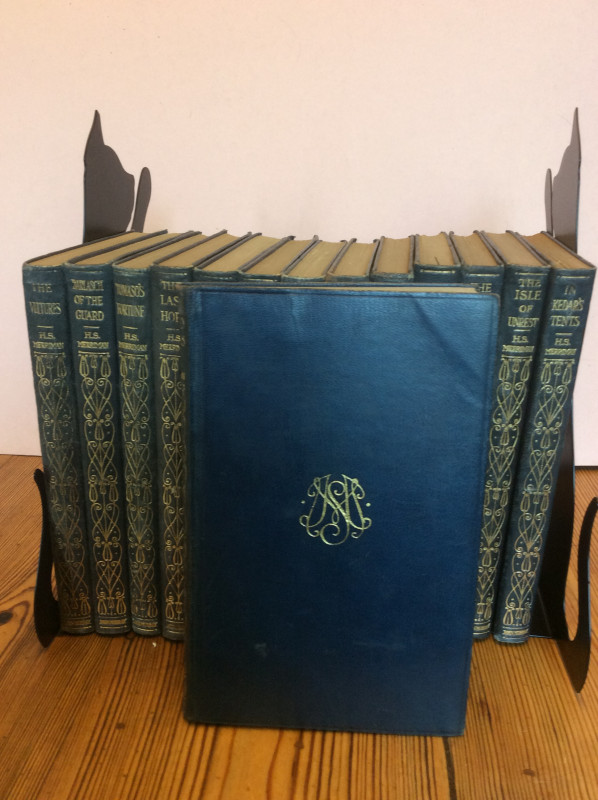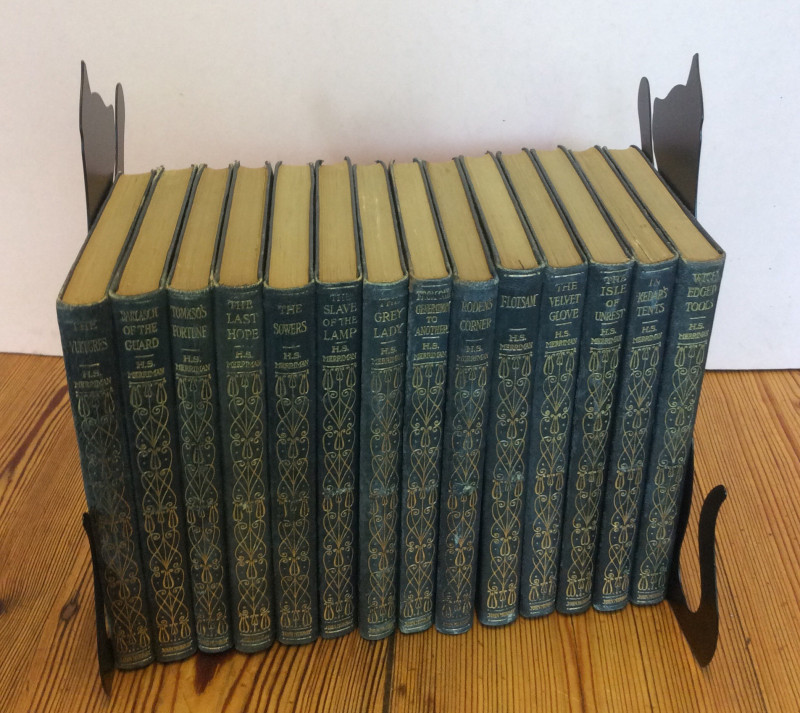 Book Description
A COMPLETE 14 volumes set of the works of H. S. MERRIMAN bound in full soft blue leather with gilt titles and ornate spine decorations. Elaborate authors monogram in gilt to upper boards. All are first editions in this set published in 1919. Previously published by SMITH, ELDER & Co.
Dealer Notes
HUGH STOWELL SCOTT who wrote as H>S. MERRIMAN was born in Newcastle Upon Tyne in 1862 and died in Melton in Suffolk in 1903 of appendicitis aged only 41. He was an enthusiastic traveller which inspired many of his stories and travelled widely with his friend and fellow author Stanley J Weyman.
This set comprising....
Volume 1. THE SLAVE OF THE LAMP
Volume 2. THE SOWERS.
Volume 3. FROM ONE GENERATION TO ANOTHER.
Volume 4. WITH EDGED TOOLS
Volume 5. THE GREY LADY
Volume 6. FLOTSAM
Volume 7. IN KEDAR'S TENTS
Volume 8. RODEN'S CORNER
Volume 9. THE ISLE OF UNREST
Volume 10. THE VELVET GLOVE
Volume 11. THE VULTURES
Volume 12. BARLASCH OF THE GUARD
Volume 13. TOMASO'S FORTUNE & other stories
Volume 14. THE LAST HOPE
With a biographical note on the author in the first volume.
Volumes 5,6 and 8 have a small 'scuff' on the centre of the spine resulting in a tiny hole on volume 8 spine. Otherwise very good or better with only a penciled name inside the front of the first volume. No other markings.
Author
HENRY SETON MERRIMAN
Binding
FULL SOFT BLUE LEATHER WITH GILT TITLES
Publisher
JOHN MURRAY. London
Pages
320 per volume approx (Varying)