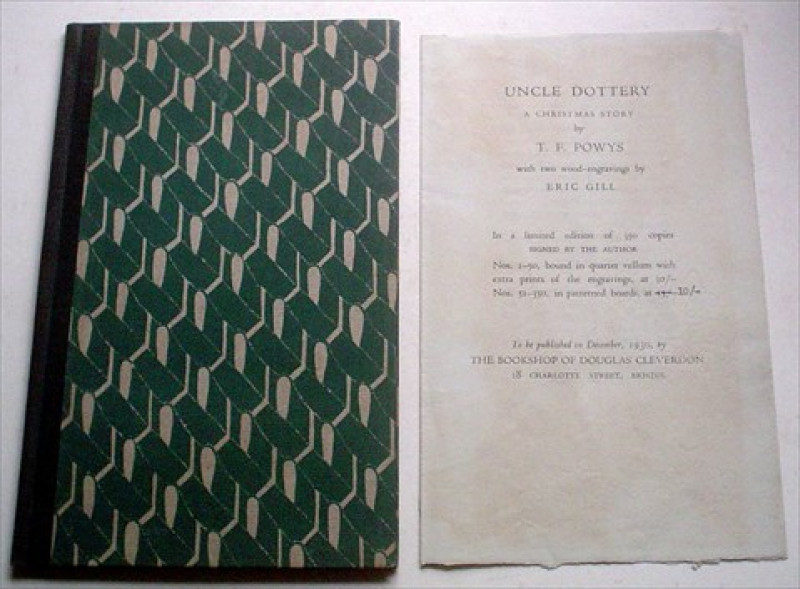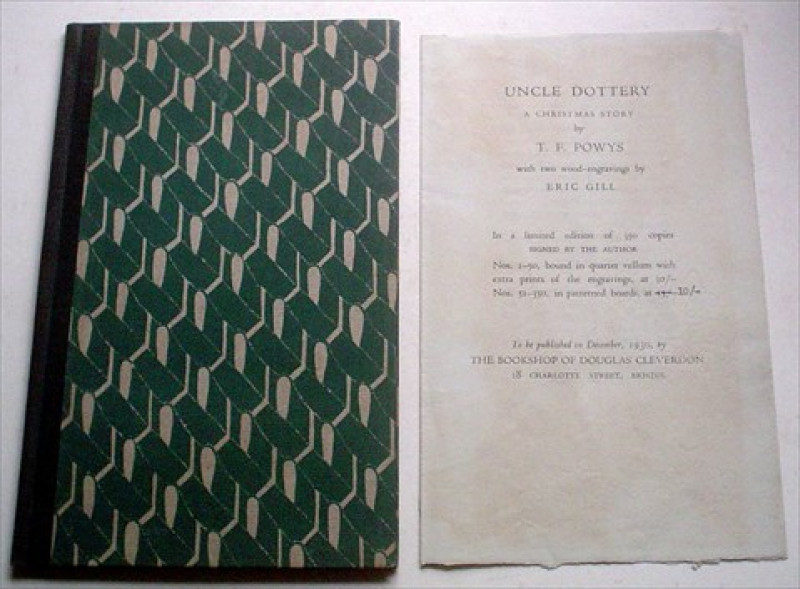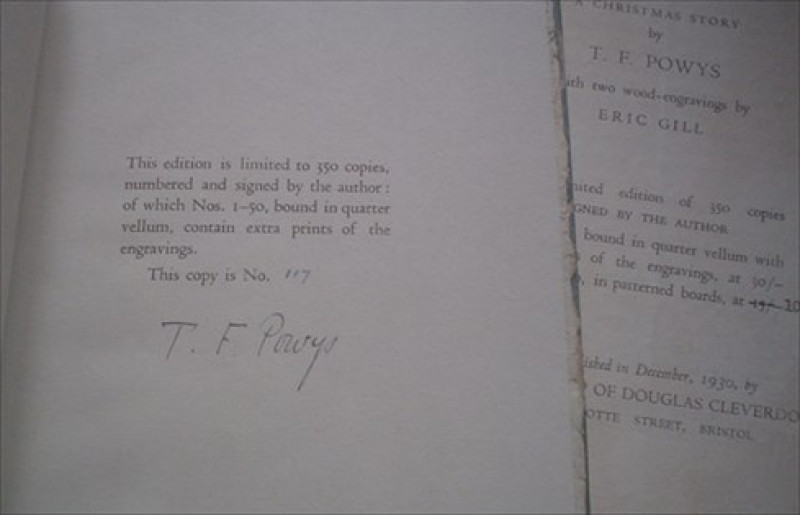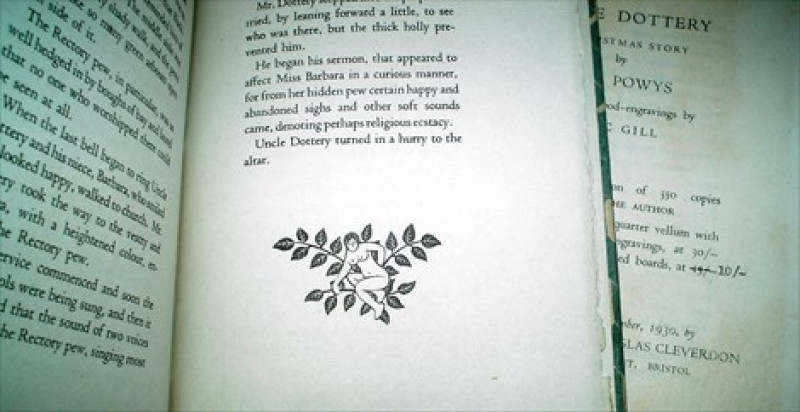 Book Description
LIMITED EDITION. 8vo. (8.2 x 5.2 inches). One of 350 copies, numbered and signed by Powys. Publishers green and white decorative paper covered boards with black buckram spine, lettered in gilt. A fine copy with the original prospectus loosely inserted. 300 ordinary copies were issued, numbered and signed by Powys and bound as this copy at 10s and 50 special copies, numbered 1-50, bound in quarter vellum, signed by Powys, and containing extra prints of the 2 engravings were issued at 30s. The prospectus shows the projected price for the ordinary copies (15s) crossed through and the new, lower price typed in. Although dated 1930 the book wasn't published until march 1931. Evan Gill. Bibliography of Eric Gill. No. 394.
Author
GILL. ERIC. Illustrates. -- POWYS. T. F.
Publisher
Printed by Henry Hill Limited, for Douglas Cleverdon. Bristol.