WE ARE STILL NOT HOLDING PHYSICAL FAIRS ☹
BUT PLEASED TO ANNOUNCE OUR FIRST FAIR FOR 2021 WILL OPEN
ON 29TH JANUARY AT 12 NOON.
WE HOPE YOU CAN JOIN US!
1000's OF BOOKS/ITEMS ON OFFER TO SUIT EVERYONE! 😀
CLICK
HERE
TO ENTER

We wish all our readers a Happy, Healthy and Safe New Year!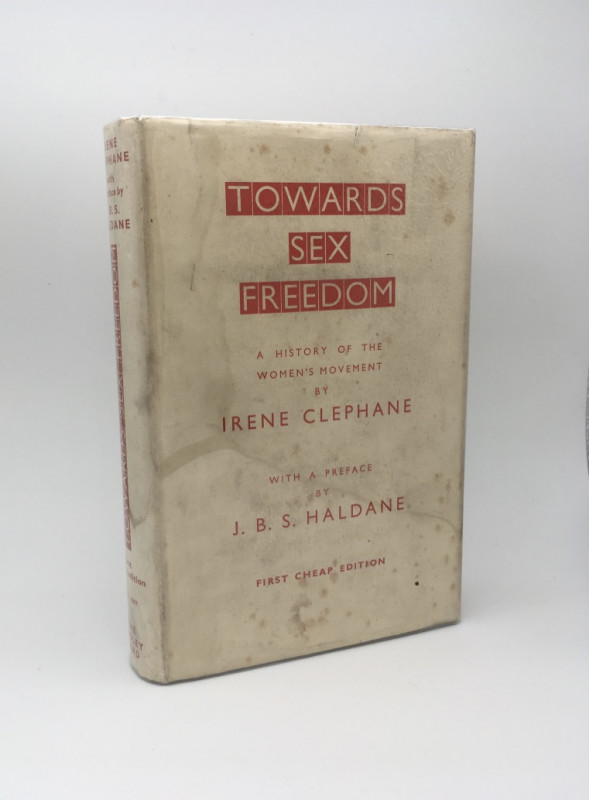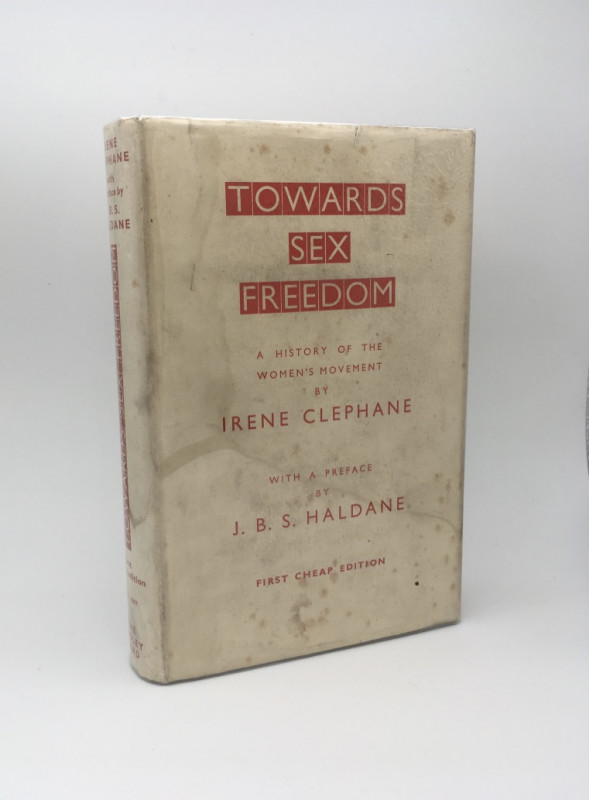 Book Description
FIRST CHEAP EDITION. 8vo, pp. xii, [244] + errata slip. Grey cloth, red lettering to spine. Sunned and faintly discoloured, a few spots. Edges foxed, a few fox spots to beginning and end, occasionally to margins, else, clean and tight. Review slip laid in (foxed). In the original dust jacket: dusty and foxed, edgewear, creasing and nicked. Still, a robust copy of a scarce title.
Dealer Notes
With a Preface by the British-Indian scientist J. B. S. Haldane. Here, and in her earlier books, Our Mothers, 1870-1900 (1932) and Ourselves, 1900-1930 (1933) Clephane joined a chorus of voices (including Winifred Holtby, Ray Strachey and Mabel Ulrich) writing in the interwar period to address the dearth of literature written by women about women. Clephane's book focuses specifically on the effects of women's changing social roles on their sex lives and intimate relationships, and anticipates that with greater economic and sexual freedom, women – and humankind – would choose not to tether themselves in monogynous partnerships. Indeed: 'many, perhaps most, lives would be serener if desire towards particular individuals could be eliminated, and a general satisfaction in sexual intercourse with any reasonably likeable and attractive person could be substituted.' (Introduction). Haldane wasn't so sure about this prediction, fearing it would lead to 'sexual anarchy rather than sexual freedom' (Preface).
Publisher
London: John Lane The Bodley Head