THE WASTE LAND - a facsimile & transcript of the original drafts incl. the annotations of Ezra Pound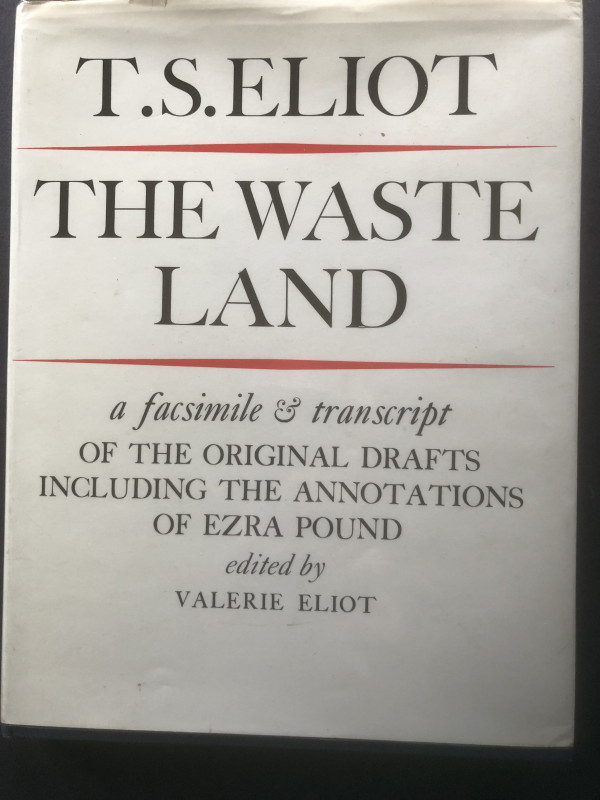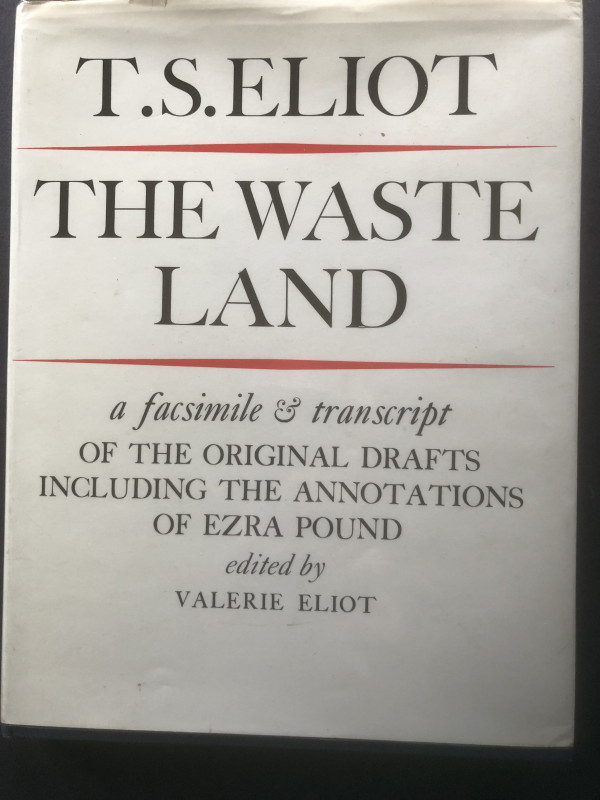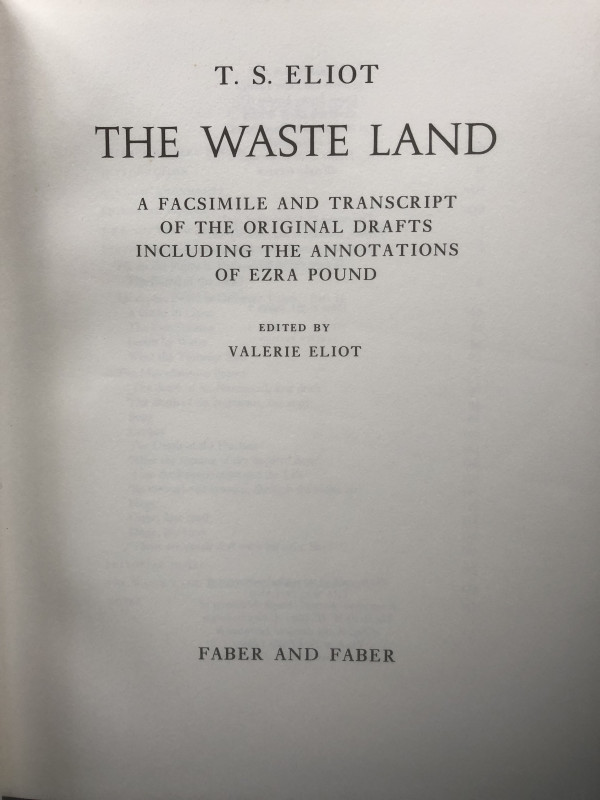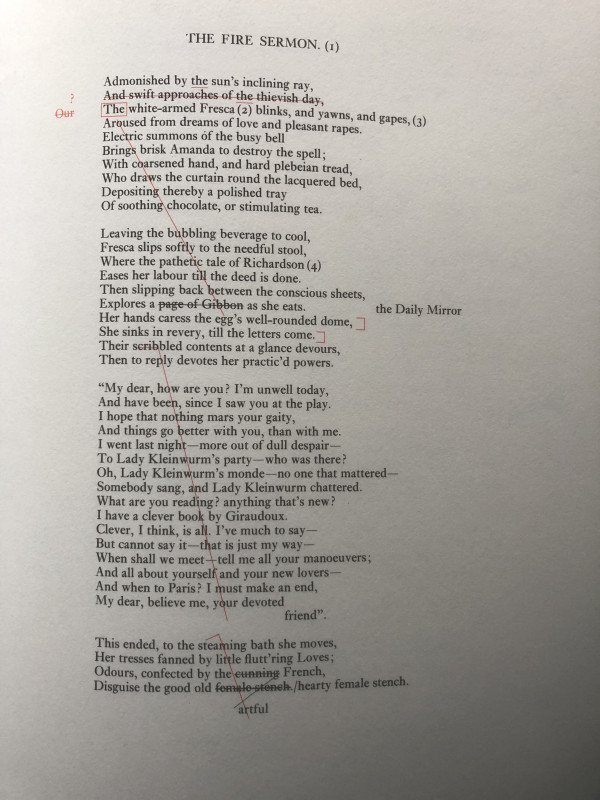 Book Description
This has been taken from the original manuscript of 'The Waste Land' in the Berg Collection of New York Public Library, thought to have disappeared for good at one time. This transcript has been prepared with meticulous care by Valerie Eliot, the poet's widow, who has provided full explanatory notes, cross references along with an introduction that draws on her husband's unpublished letters.
Author
T S Eliot / edited by Valerie Eliot
Date
1971 (First Edition)
Binding
Black cloth with gilt titles to the spine. DJ with black & red titles (unclipped)
Illustrator
None as such, but numerous reproductions of annotated letters & poems in red & black.
Condition
VG+ in a G/VG dj (small tear 1.5cm to top of dj now closed)