The Vampire; or, The Bride of The Isles. A Romantic Melo-Drama, in Two Acts: Proceeded by An Introductory Vision. As Performed at The Theatre Royal English Opera House, August 9th, 1820.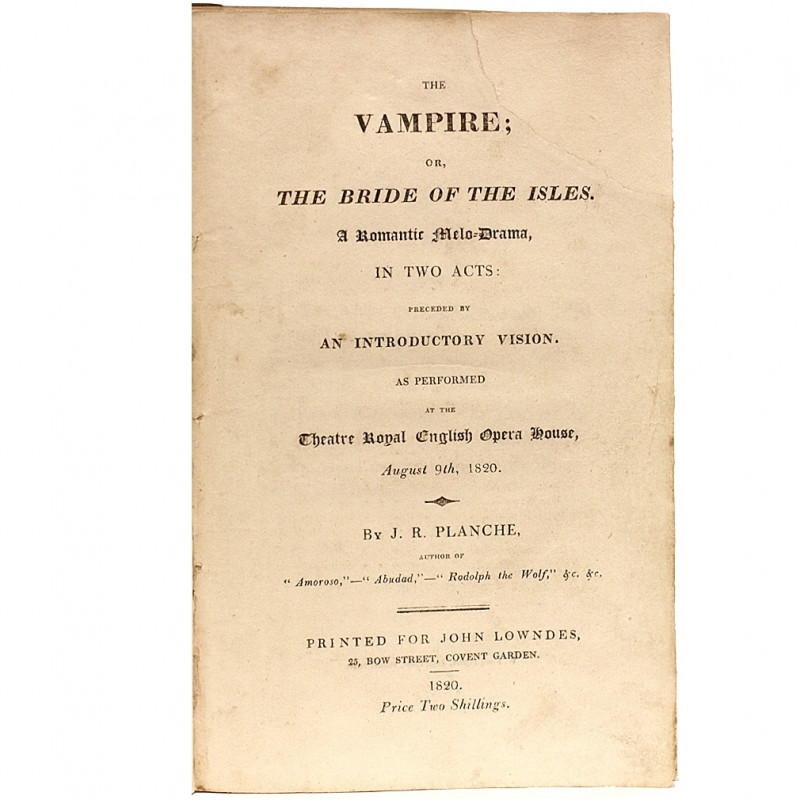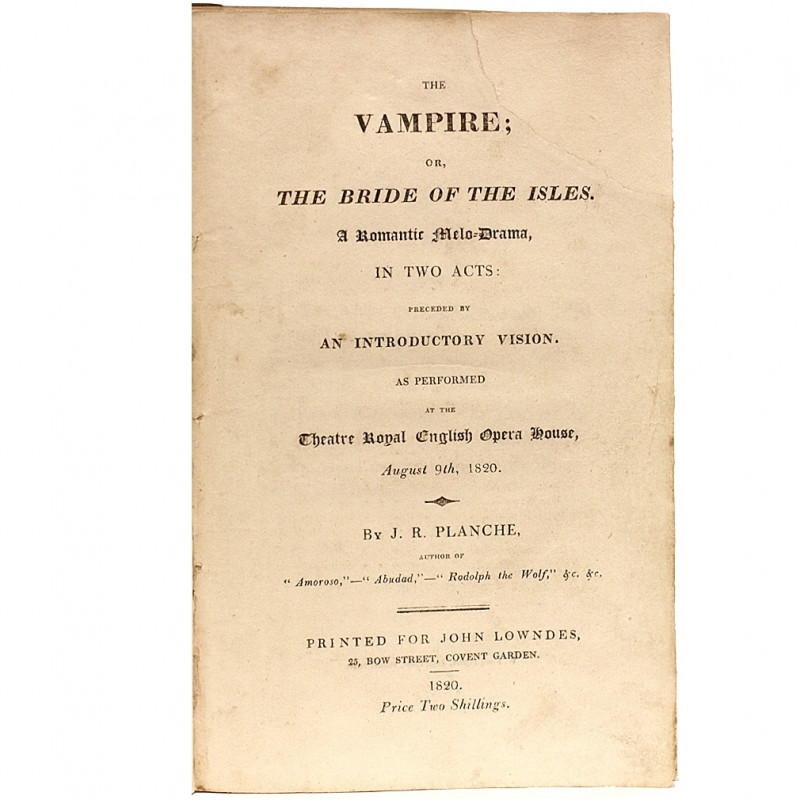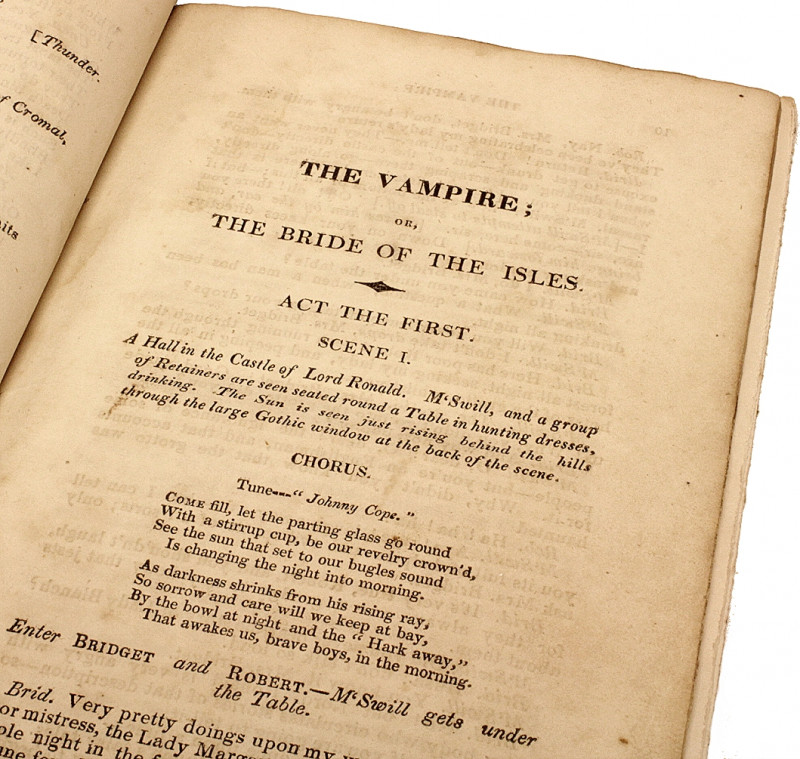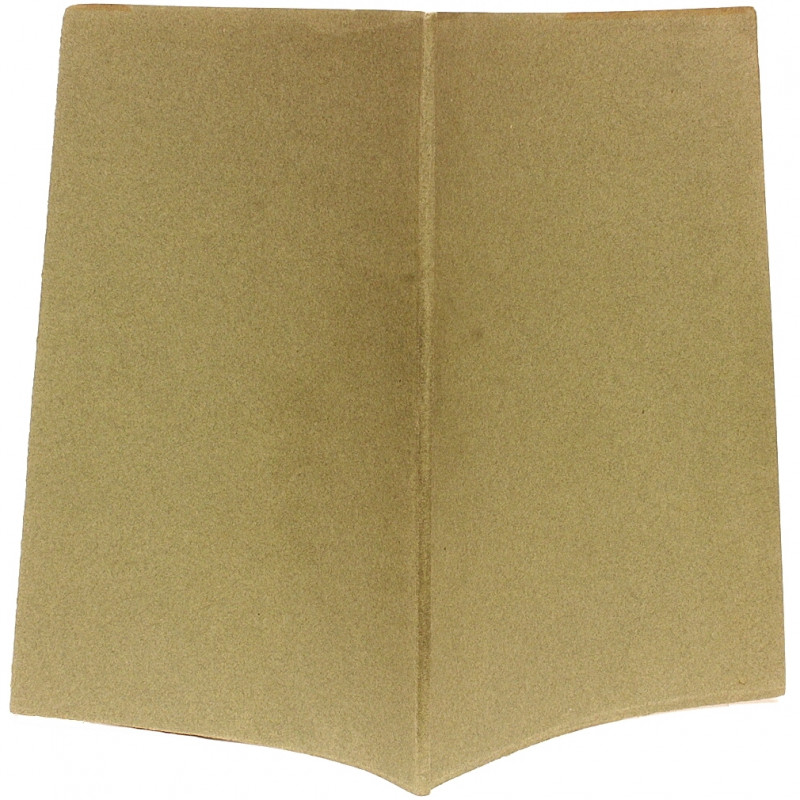 Book Description
FIRST AND ONLY EDITION. 1 vol., 8-3/8" x 5-1/2", 36pp., complete, bound in early green paper wrappers.
Dealer Notes
Scarce, only 2 other copies have ever shown up at auction.

Within a year after "The Vampyre" was published, the Vampyre Ruthven became hugely popular throughout western Europe. By June of 1819, he was already onstage at the Theatre de la Porte-Saint-Martin (Paris) in a melodrama called "Le Vampire", written by Charles Nodier.

In August of 1820, James Planche brought Nodier's play to the London Lyceum under the name "The Vampire, or The Bride of the Isles." Although adapted from Nodier's "Le Vampire", it wasn't quite the same play, as Planche's version was written to fit the available wardrobe, and so his play was set in Scotland, (Vampires in kilts). Planche also made some other changes to the character relationships, including making the Aubrey analogue the heroine's father instead of her sister, and added some humor to the story with the character of M'Swill, a drunken servant.

It is interesting to note the link between "The Vampire" and "Frankenstein" in that Thomas Peter Cooke who played the title role in The Vampyre at the Theatre Royale in 1820, was also the first actor to play the Frankenstein Monster in the London staging of Presumption. In fact, in 1826 a theatre-goer in London could take in a double bill and be treated to both monsters.
Author
PLANCHE, James Robinson
Publisher
London: for John Lowndes, 1820.
Condition
Upper right hand corner of title-page torn and repaired but not affecting any text, occasional mild spotting but overall in VERY GOOD condition.