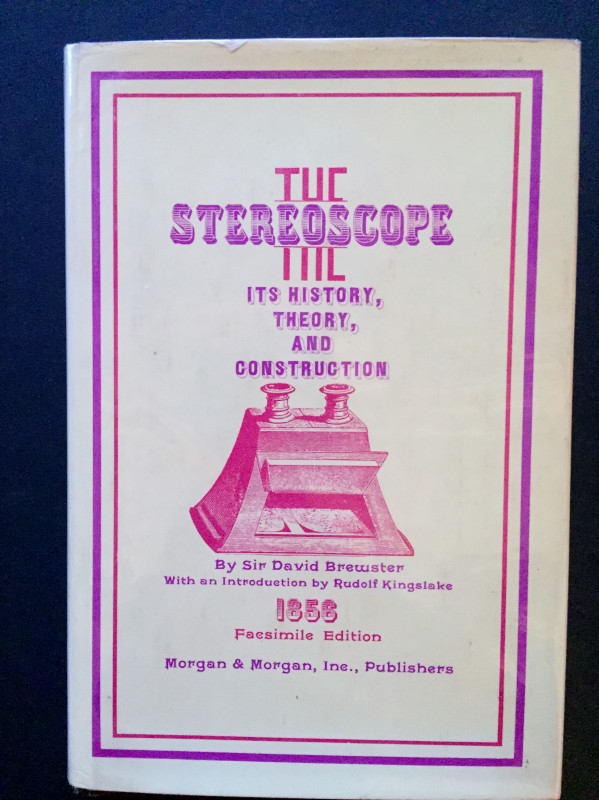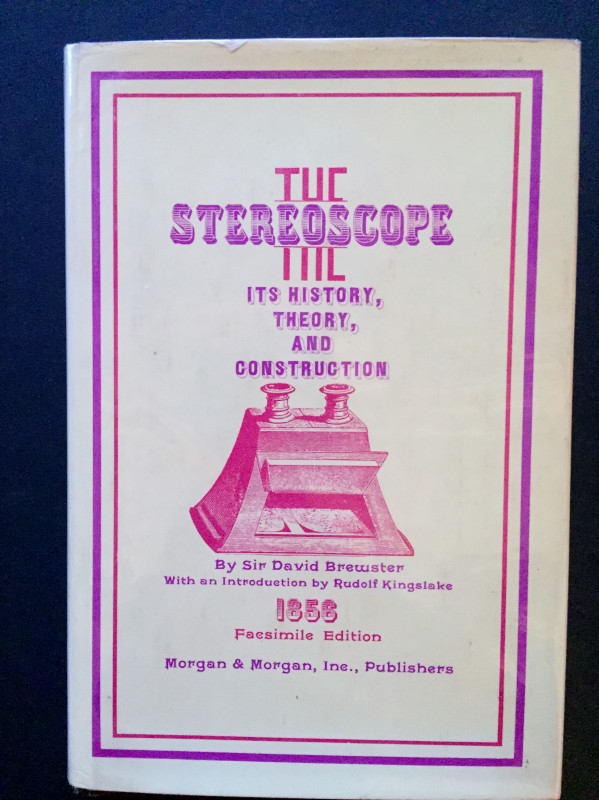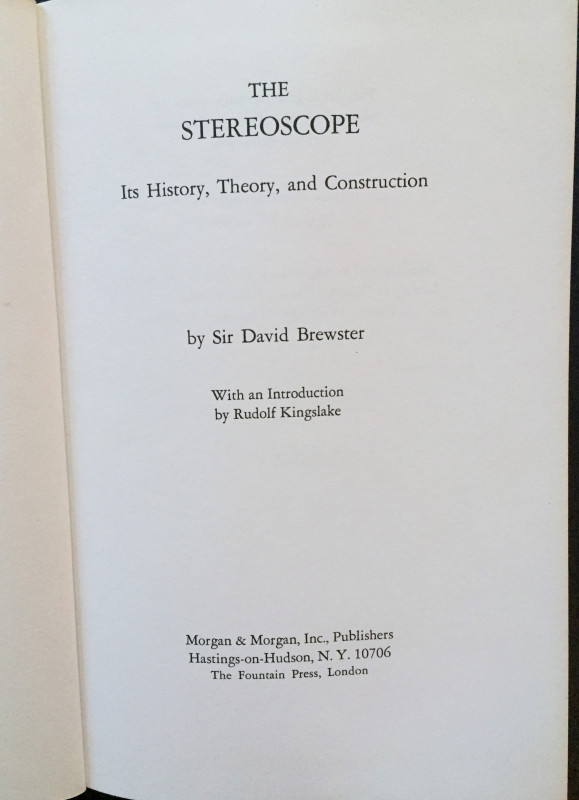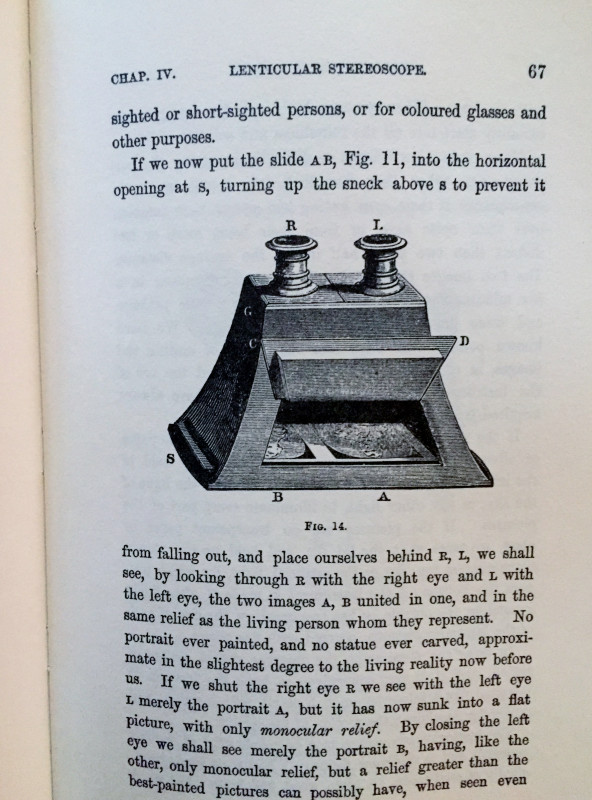 Book Description
Sir David Brewster was a prolific writer on scientific subjects after attending the University of Edinburgh at the age of 12 and becoming editor of the Edinburgh Magazine at the age of 20. The stereoscope, invented by Sir Charles Wheatstone, was first used as an instrument in 1838 and was followed by the earliest stereographic photographs produced by Fox Talbot & Henry Collen in 1841.
Author
Sir David Brewster
Date
1971 Reprint of 1856 Original
Binding
Brown boards with gilt titles on spine, and gilt motif of stereoscope on front cover. Decorative dust wrapper.
Publisher
Morgan & Morgan
Illustrator
50 Wood engravings
Condition
VG in a VG dust wrapper (unclipped)
Pages
247 incl. 12pp Appendices