The Prologue to the Canterbury Tales : in the Original Text from Caxton's First Edition with a Translation in Modern English by Nevill Coghill.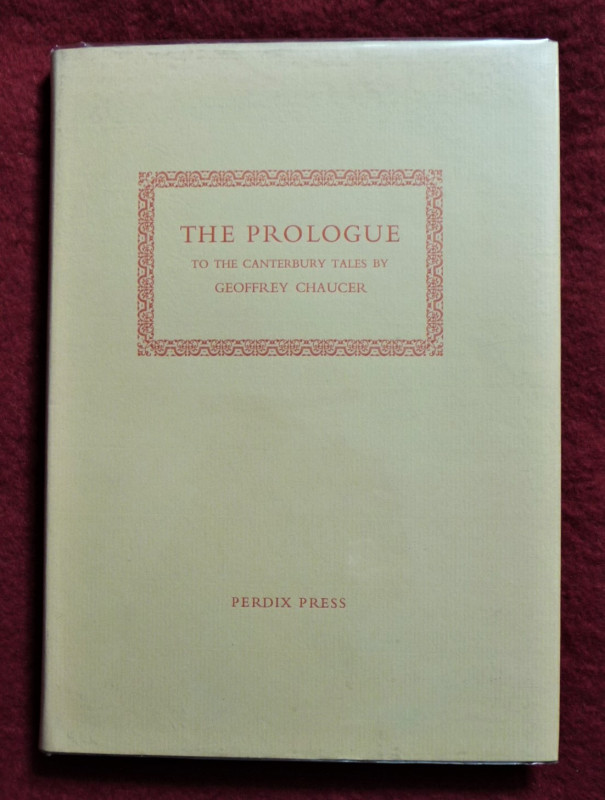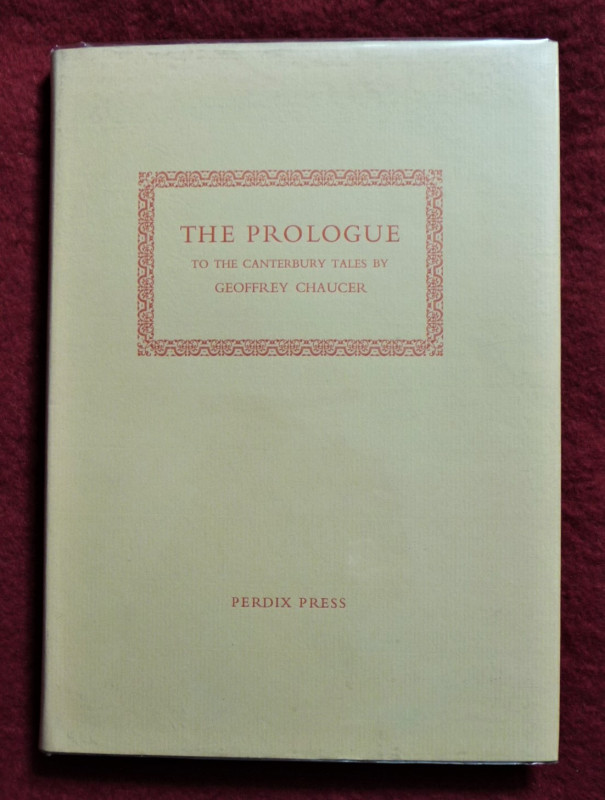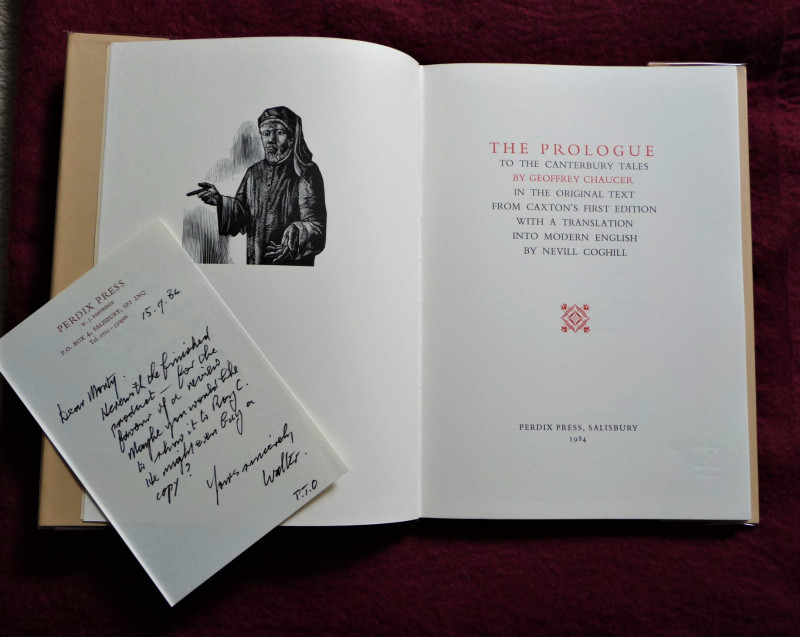 Book Description
4to First Limited Edition unnumbered ob 200 copies in cloth signed by the publisher and the author of the preface. With two wood engravings by Howard Phipps. Brown cloth very good in very good dustjacket. With an autograph note by Partridge saying the binding is full Ruskin cloth, to edge gilt, lettered spine and front, with attractive printed wrapper. The wood engravings are original pulls from new engravings commissioned for this limited edition. (stock ref 9)
Author
Chaucer, Geoffrey.
Date
1984 Limited edition
Publisher
Salisbury. Perdix Press.
Illustrator
Howard Phipps.