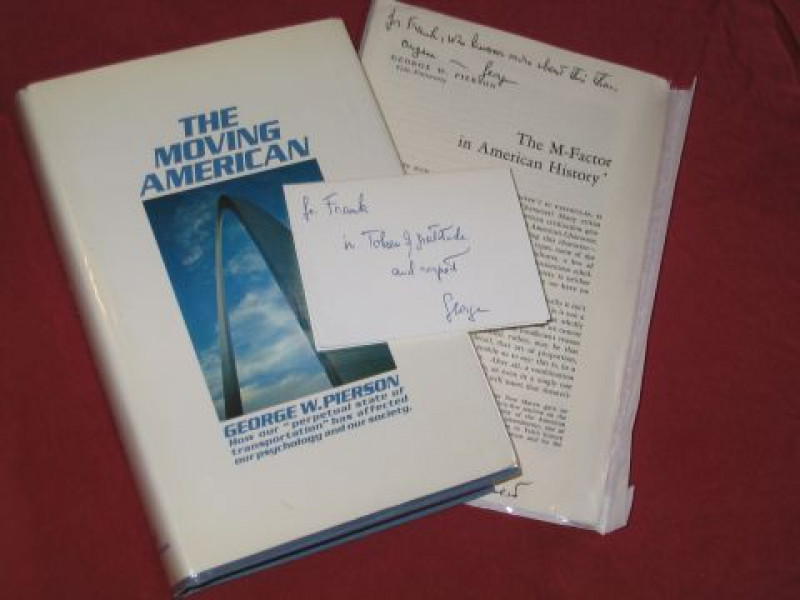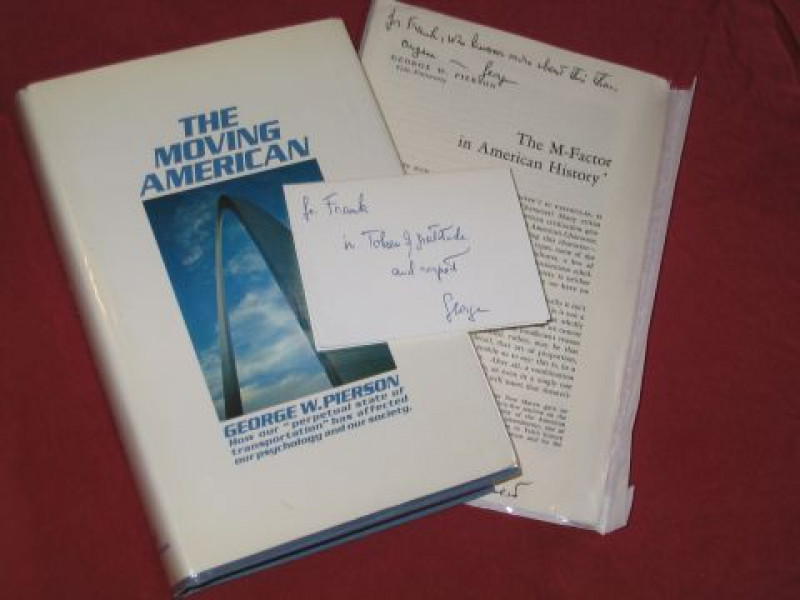 Book Description
Inserted card reads: "for Frank in Token of gratitude and respect George" (the Frank referred to here is the late Frank Thistlethwaite - first chairman of the Association for American Studies & tutor in American History at St. John's College, Cambridge, U. K.); Also sold with this book is a reprinted supplement from the American Quarterly Summer, 1962, pages 278-289, being an article by G. W. Pierson entitled "The M-Factor in American History" & inscribed: "for Frank, who knows more about this than anyone - George"; "In this profound and stimulating study, G. W. Pierson argues that moving indeed has a neglected and deep significance for Americans. Beginning as explorers, empire builders, pilgrims, and refugees, we have been moving ever since - not only toward the Western frontier but townward and cityward, too, and from farm to farm, from state to state, from 'home' to 'home.' Mr. Pierson shows how these restless habits have affected our language, our laws, our economy, our landscape, our homes, our life styles, our entire society. The fact that we define success in terms of motion, and failure in its opposite, is just one of the startling ways in which our propensity for movement has permeated the very core of our psyches."
Dealer Notes
First Edition; 8vo - over 7¾" - 9¾" tall; gilt titles spine; author's initials & fountain design blind-stamped to front cover; blind-stamped publisher's device to rear; a clean copy in a protected, price-intact D/J.; the text of this book is set in 'Caledonia' (a Dwiggins typeface design); includes index
Author
Pierson, George Wilson
Binding
Hardcover (Original Blue Cloth)
Publisher
Alfred A Knopf, New York, New York, U.S.A.
Condition
Near Fine in Near Fine Dust Jacket
Pages
290 pages plus index.