The Indian Tribes: some Account of the Conduct of the Religious Society of Friends towards them in the Settlement of the Colonies of East and West Jersey and Pennsylvania: with a brief narrative of t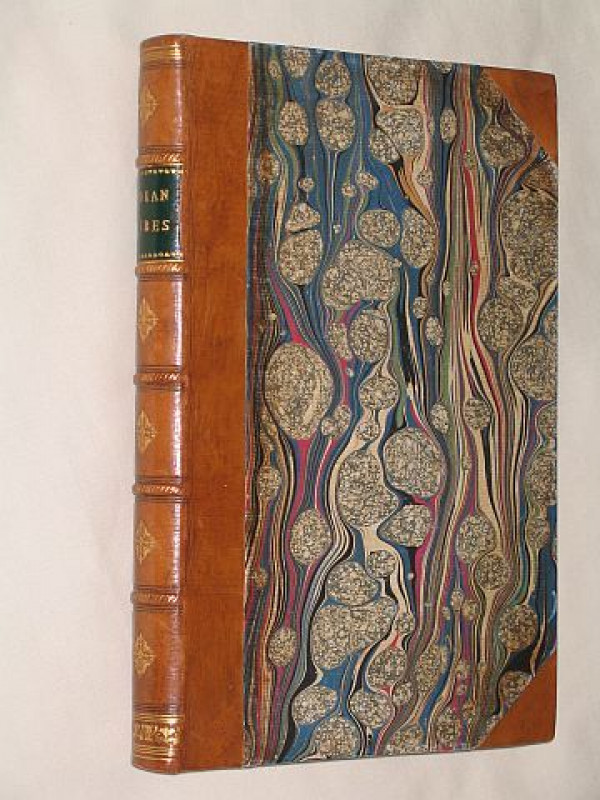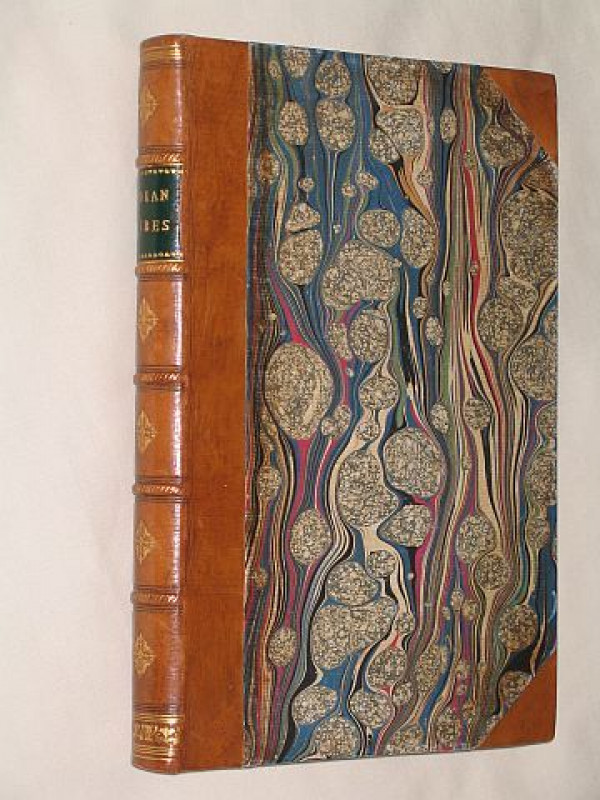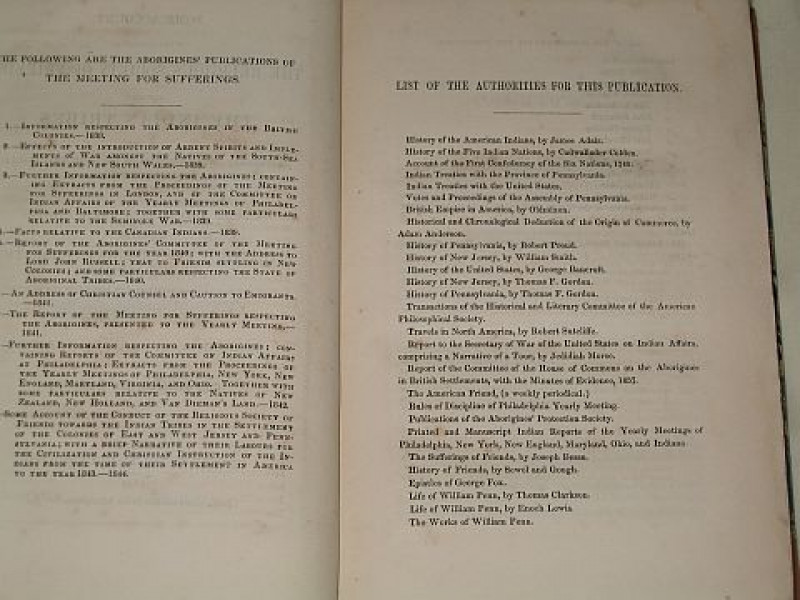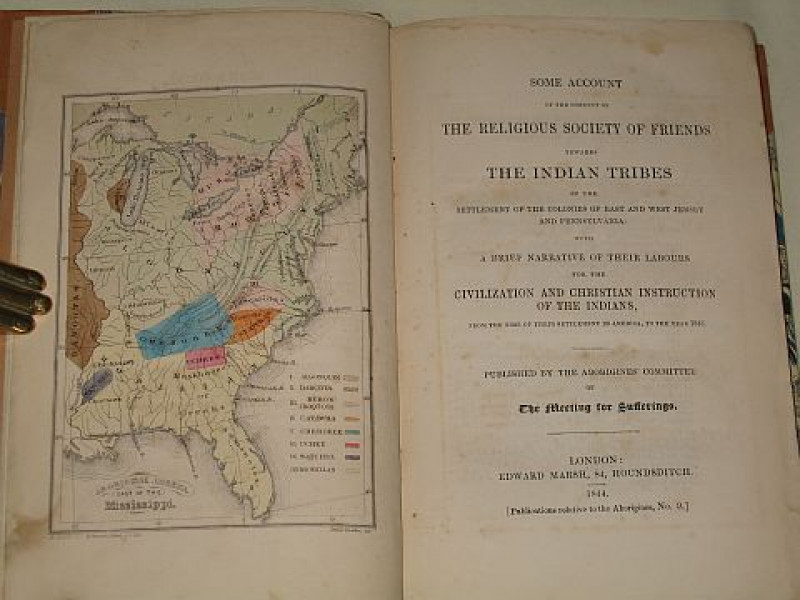 Book Description
First Edition; Full Title: "Some Account of the Conduct of the Religious Society of Friends towards the Indian Tribes in the Settlement of the Colonies of East and West Jersey and Pennsylvania: with a brief narrative of their labours for the civilization and Christian instruction of the Indians, from the time of their settlement in America, to the year 1843"; beautifully rebound in half-leather with five raised bands & marbled boards with brown end-papers; coloured frontis. map of aboriginal country east of the river Mississippi, exhibiting the territory which the several Indian nations occupied previously to the settlement of the English colonies in America. (N. B. - this copy lacks the second map: "of North America, showing the territory 'now' (1844) occupied by the natives, & also denoting the boundaries of the several Yearly Meetings of Friends in that land.) On the reverse of the title page is printed a list of the Aborogines' Publications of the Meeting for Suffering of which this is No. 9. There is then a 2-page List of the Authorities for this Publication followed by the Introduction & a short description of the territory occupied before the European Colonization. This is an interesting historical document detailing the attempts of the Friends to promote a more "upright, peaceable & conciliatory course towards the native inhabitants" whom they hoped would reciprocate with a full reception of Christianity. It also contains some responses made to the Friends by Native Americans.
Dealer Notes
Octavo (standard book size); there are a few marks to the borders around the map & to its (blank) reverse; this copy lacks the second map; some of the pages remain uncut at the top edge.
Author
London Yearly Meeting (Society of Friends).
Binding
Hardcover (Half Leather); Gilt titles on black label to spine with gilt decorations
Condition
Near Fine Condition