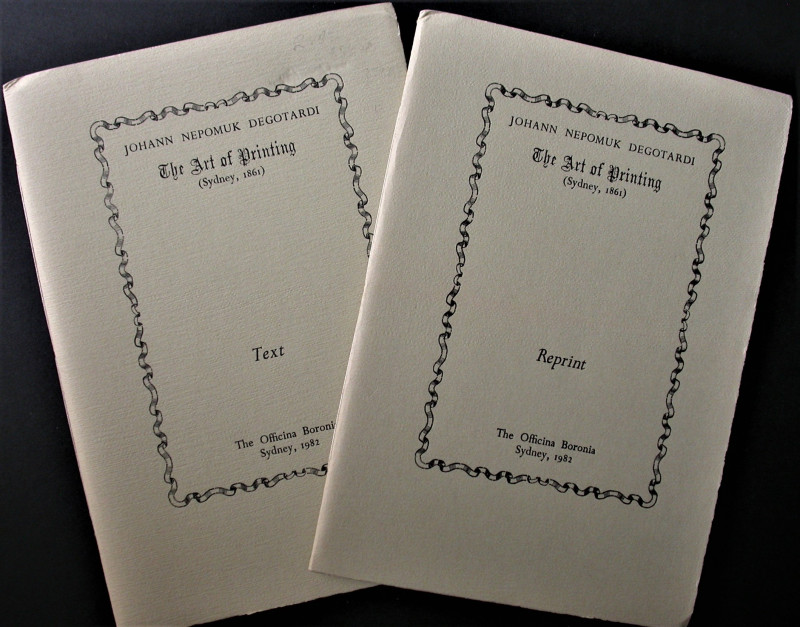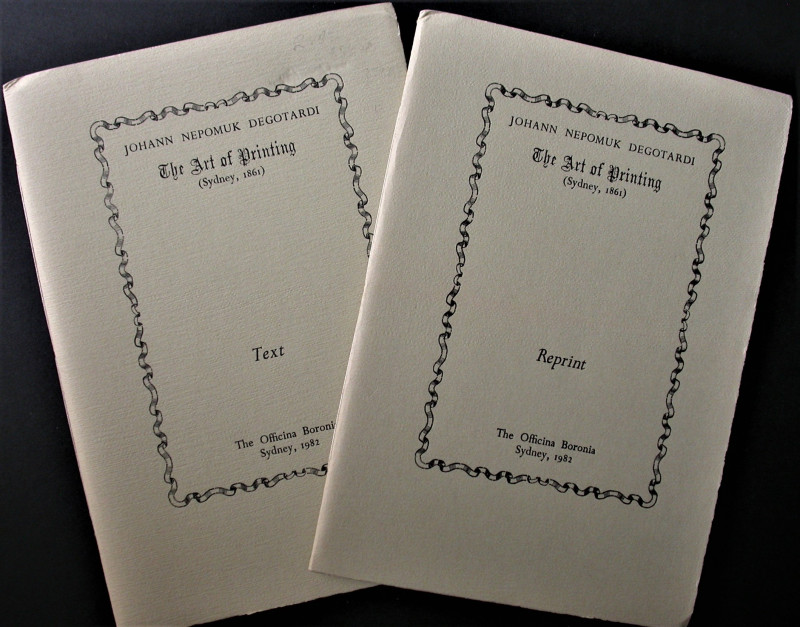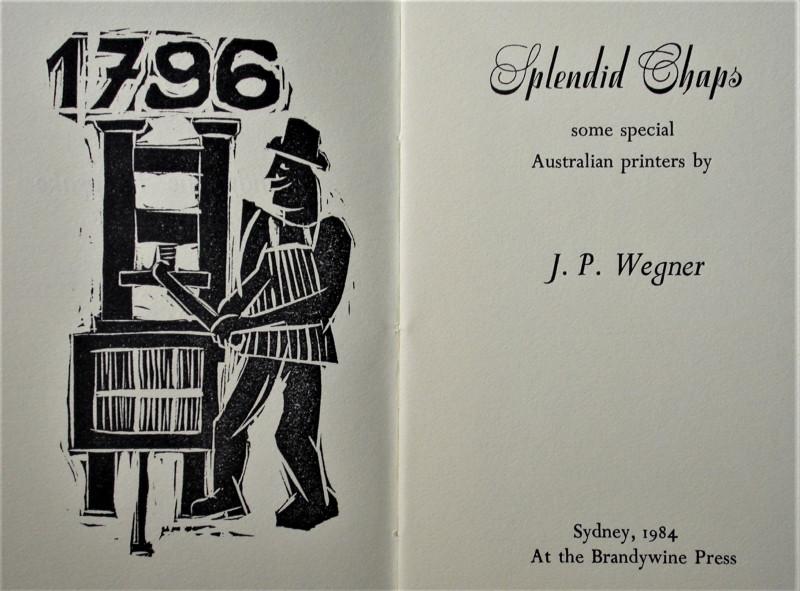 Book Description
WITH: Also by the Officina Boronia, Sydney, 1982 a companion volume on Degotardi and his early life in Slovenia. 5 years printing in the UK, arriving in Australia 1853. (by John Fletcher) and 'Some Notes on Degotardi's 'The Art of Printing' by Jurgen P. Wegner. hand set and printed by Jurgen & Wendy Wegner, Sydney, in an edition of 130 copies signed by both. 24pp. 21cm. Soft covers. WITH: also from 'Officina Boronia' 'Distributing the Type' by Wm. Senior. Sydney. 1980. 18pp. 23.5cm. Soft covers. Limited to 200 numbered and signed copies, hand set and printed. (Account of the struggles of a printer/publisher in 19th.C. Outback Queensland, gold mining and a flash flood).WITH: 'Splendid Chaps some special Australian printers' by J.P.Wegner. At the Brandywine Press, Sydney. 1984. 16pp. 15.5cm. hand set and hand printed by J.P.Wegner in an edition of 200 copies. Soft covers. A fine clean copy.
Dealer Notes
Offered as a small Collection. #23872A +
Author
Degotardi, Johann Nepomuk.
Publisher
The Officina Boronia, Sydney
Illustrator
9 pages of facsimiles (black and white).
Condition
A fine clean copy.
Pages
pp.(ii)+24 (+ 9 pages unnumbered).