Substance of the Speech of Mr. John Fenwick at a General Meeting of ... Protestant Dissenters of Newcastle upon Tyne ... 14th. June 1825 ...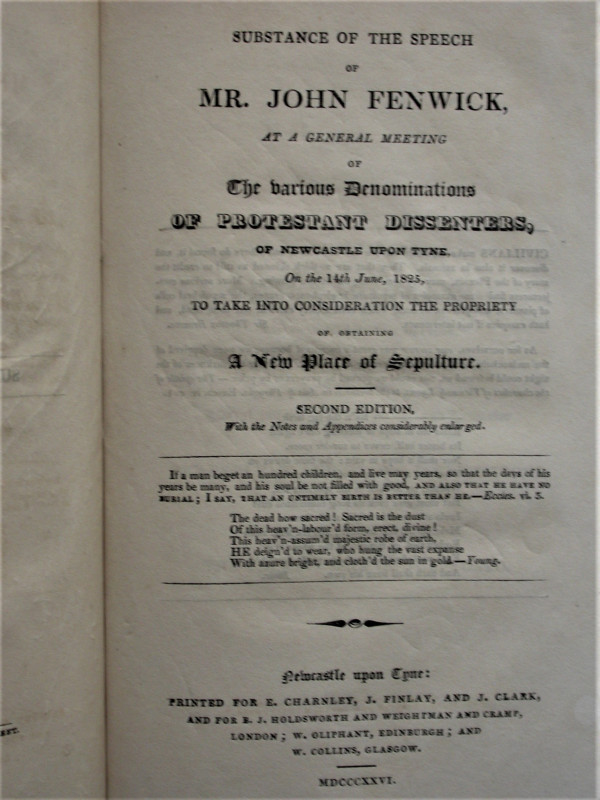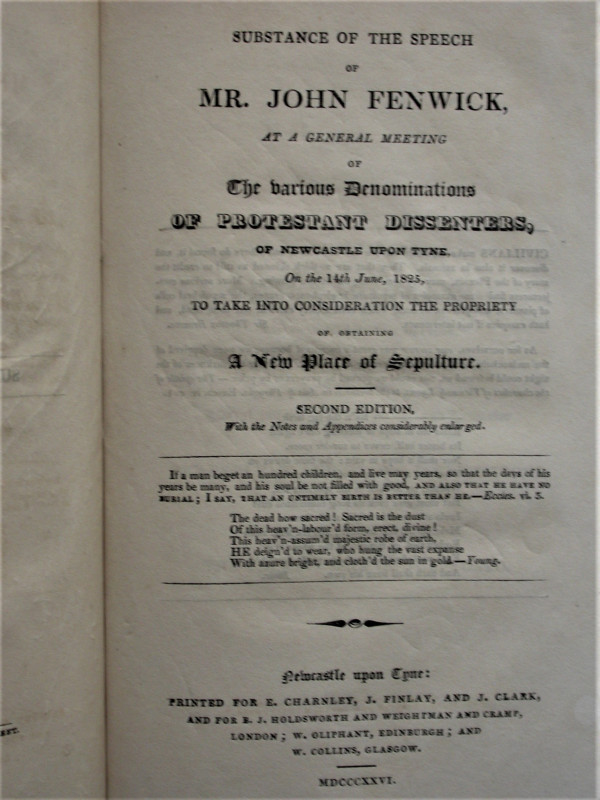 Book Description
# 20534. The full title is: 'Substance of the Speech of Mr. John Fenwick, at a general meeting of The Various Denominations of Protestant Dissenters, of Newcastle upon Tyne on the 14th. June, 1825, to take into consideration the Propriety of obtaining A New Place of Sepulture.' The folding plan is of the existing burial ground and access roads, and the elevation and ground plan of the proposed new structure. The Appendix, which extends from p.17 to p.48, discusses the various burial grounds etc in the Newcastle area and others further afield.
Binding
Bound, in the recent past, in paper covered boards over cloth spine. Printed title label to upper cover.
Publisher
E. Charnley and others, Newcastle upon Tyne.
Illustrator
Folding plan.
Condition
half title with a series of indentations where heavy pencil lines have been erased, and with some soiling. The title page slightly affected by the indentations. Slight creasing to page corners.
Pages
pp.(viii)+48. 21cm.