Regretfully, due to Covid-19, we have decided to cancel all fairs up until the end of September.
Keep checking our website for updates.
OUR AUGUST ONLINE BOOK FAIR OPENS ON 29TH AT 12 NOON - DROP BY IF YOU CAN!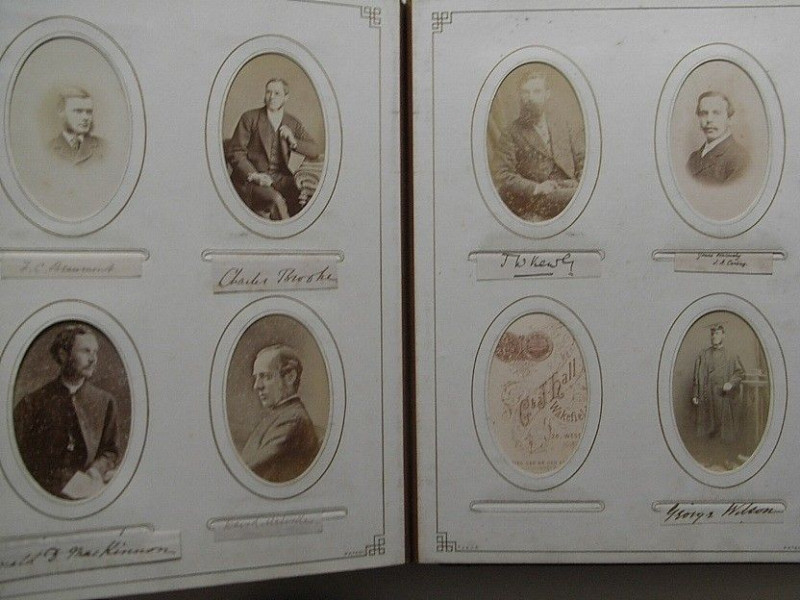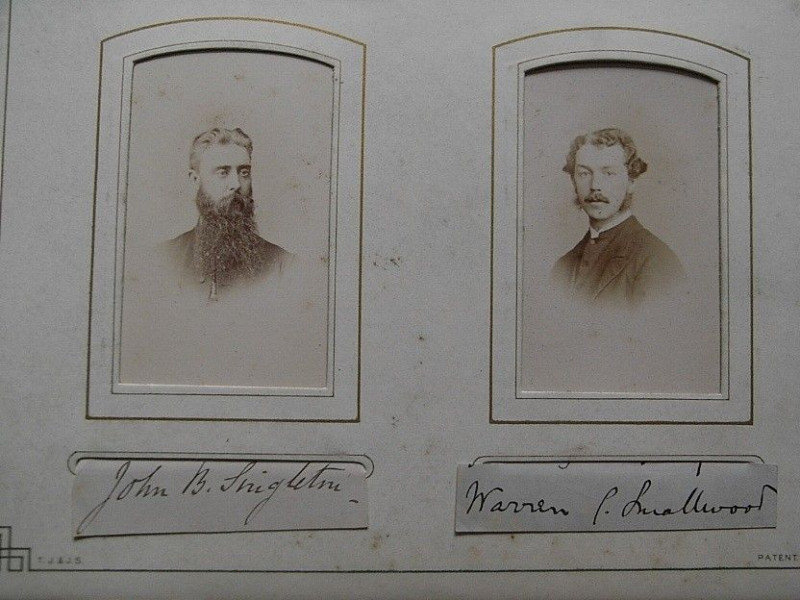 Book Description
This is a unique and fascinating Victorian Album of Photographs of Theology Students from Lichfield Theological College the college was founded in 1857 to train Anglican clergy to serve in the Church of England. this album contains photographs of the Theological students who were ordained from 1857 to 1877 in the first twenty years of the life of the college the college was located on the south side of Cathedral Close in Lichfield on Shrewsbury Road, and was eventually closed in 1970 the large leather bound album with brass closure clasp measures 12.5 inches by 10 inches approx., with the embossed arms of the college in gilt to both boards, page edges gilded all-round, internally the album contains One Hundred and Forty Four Cabinet Photographs, the majority of which are identified with name labels, and a good many of those are named with actual autographs of the individual Ministers. There is a note fixed into the front endpaper of the album by its then owner, a F. A. Coley dated 1965-66. Possibly he may have been a staff member of the college or student in the final few years before the college closed in 1970 on the label he has written that the album was mentioned in accounts of the history of Lichfield Theological College, that account mentions that the albums leather binding was then covered in a black canvas material at that time there is very obvious signs of the removal of this black canvas to the endpapers, as the endpapers have some noticeable surface damage, with signs also to the leather at the spine ends, it is also obvious that a few of the photographs have been removed or have got lost over the years with a few noticeable gaps, however it still remains a fascinating primary source document of many of the students who passed through the college in the first twenty years of its existence, along with many autographs of those ministers, one photograph has been defaced with the head scratched out apart from the obvious signs of the removal of the black canvas from the leather binding, and the noted loss of some of the photographs, the album is in good general condition AN IMPORTANT AND INVALUABLE RECORD OF MANY OF THE STUDENTS WHO ATTENDED LICHFIELD THEOLOGICAL COLLEGE IN ITS FIRST TWENTY YEARS AND WERE ORDAINED THERE
Author
1857 LICHFIELD THEOLOGICAL COLLEGE
Friends of the PBFA
For £10 get free access to our fairs, updates from the PBFA and much more.