SHEFFIELD AND NEIGHBOURHOOD 1899. (Pawson & Brailsford's ILLUSTRATED GUIDE TO SHEFFIELD ) together with their map of the town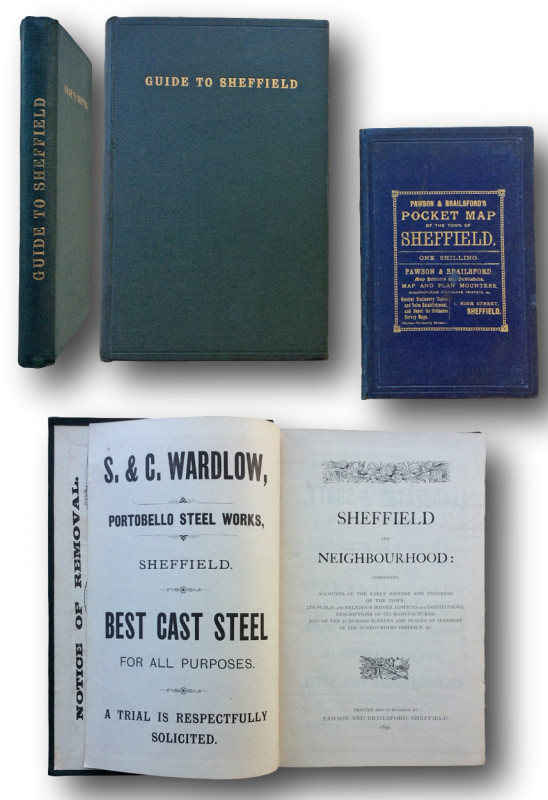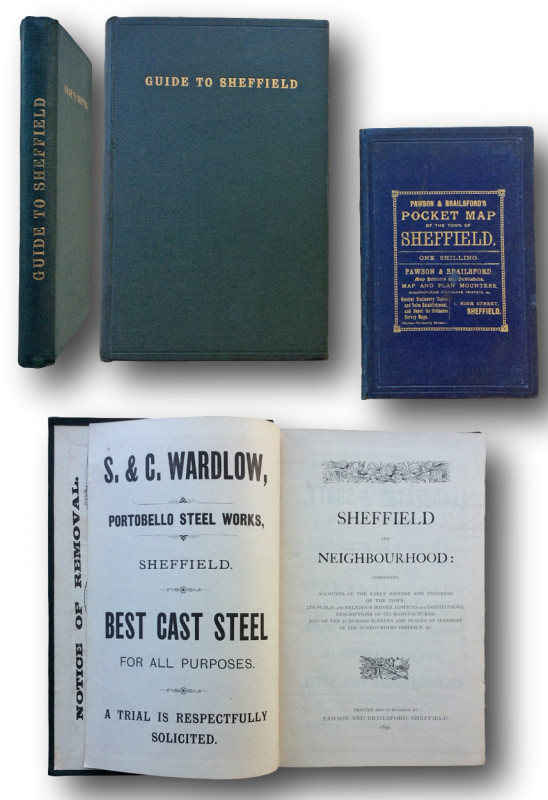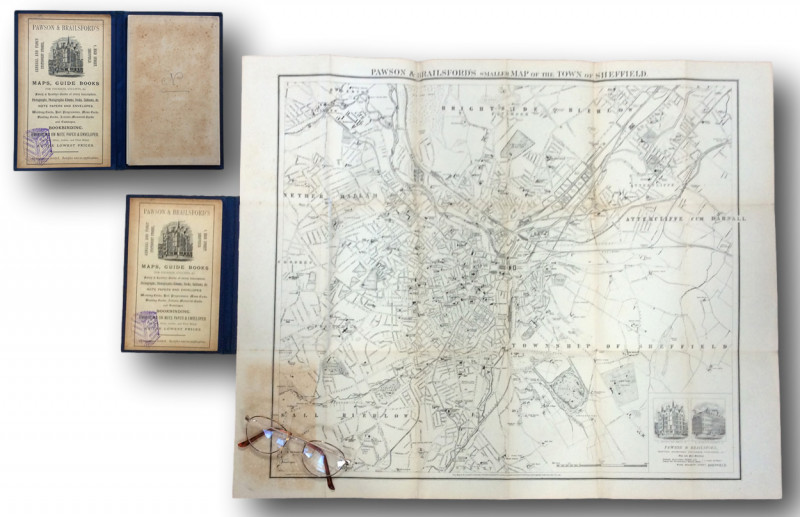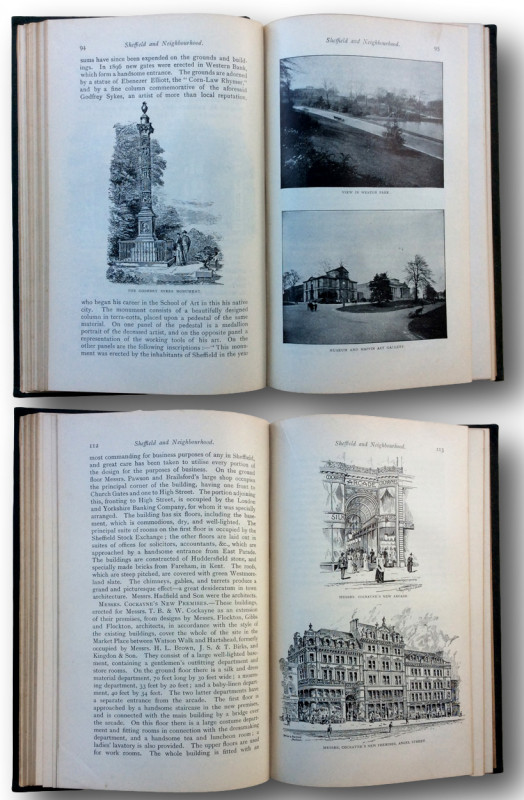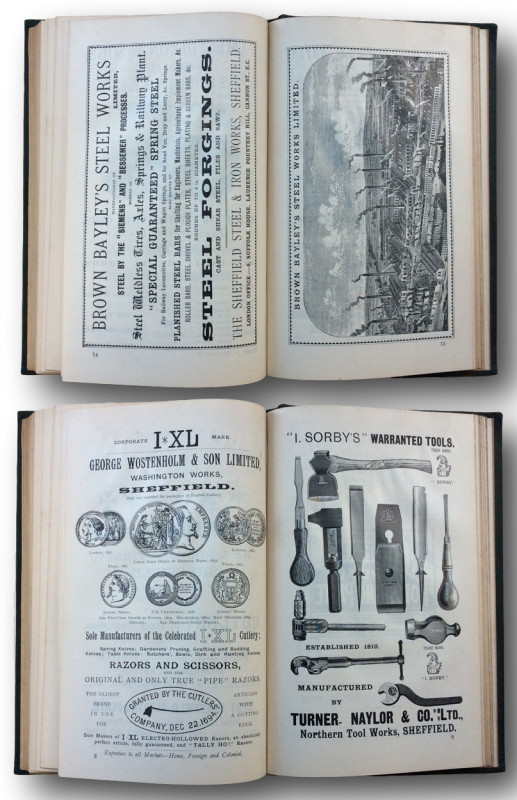 Book Description
The last of the five distinct editions issued between 1862 and 1899 with a completely revised text but retaining many of the original wood engravings and introducing for the first time photo illustrations including Weston Park, Endcliffe Woods,The Farm and the Infirmary as well as works interiors of John Browns, Firths & Wm.Jessops etc. As before the guide was supported by well over a hundred advertisers from industry commerce and every form of retail. Crown 8vo.xiv. 308pps. plus 95pps of adverts Original green publishers cloth tight and sound. A standard work of reference of Sheffield History in its final form.Its scarcity partly explained by the number of copies broken for the print trade.Together with the publishers contemporary "Pocket Map of the town of Sheffield" the two items...
Author
Anon [Taylor, John.]
Binding
Original publishers cloth
Publisher
Sheffield Pawson & Brailsford 1899.