Ruins of Desert Cathay. Personal Narrative of Explorations in Central Asia and Westernmost China.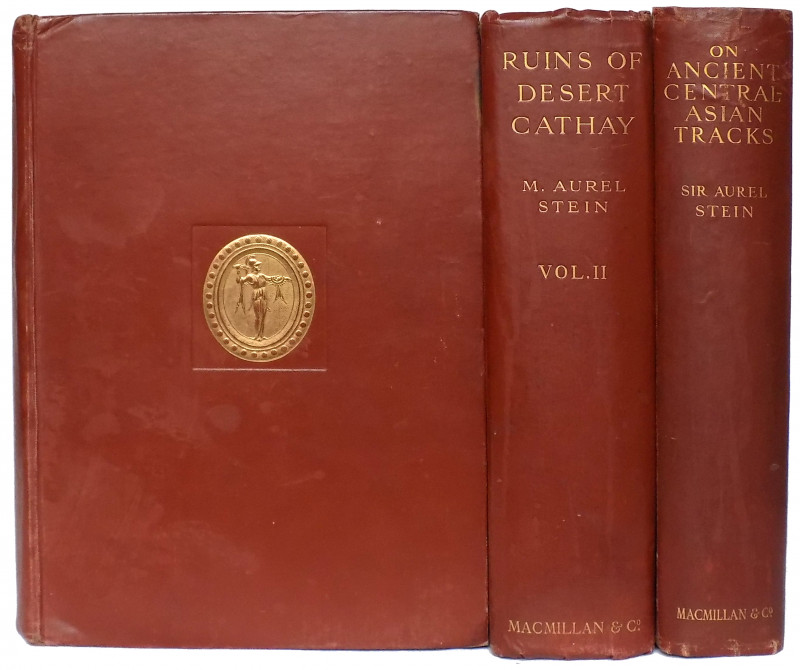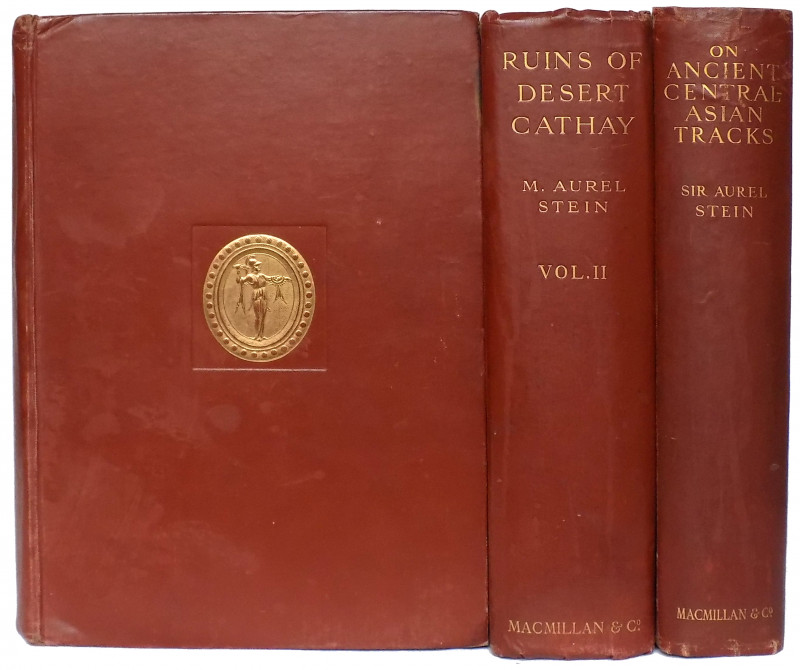 Book Description
First edition. 2 vols. 8vo. pp. xxxviii, 546, [2, ads.] & xxi, 517, [2, ads.]; numerous b&w photo. illusts., coloured plates, folding panoramas, three folding maps; "Presentation Copy" blindstamp to each title- page, minor spotting, old sellotape repair inner fold of map at rear of vol. I, else very good in the original cloth, gilt, slightly shaken, soiled to upper board of vol. II. Ownership inscriptions and bookplates of Michael Ward.
Dealer Notes
Yakushi S716. Aurel Stein remains one the great figures of Central Asian exploration. His first three expeditions to the Central Asian desert interior, in 1900-1, 1906-9, and from 1913 to 1916, proved rich in their discoveries, and made his name. The present two volumes contain his narrative of the 1906-9 expedition, when, starting from Khotan and travelling eastwards, Stein reached and surveyed the so-called Cave of a Thousand Buddhas. This copy belonged to Michael Ward, member of the 1951 & 1953 Everest expeditions.
Author
Stein, Sir [Mark] Aurel.
Binding
Original cloth, gilt
Publisher
London: Macmillan and Co., Limited
Condition
See description
Pages
pp. xxxviii, 546, [2, ads.] & xxi, 517, [2, ads.]