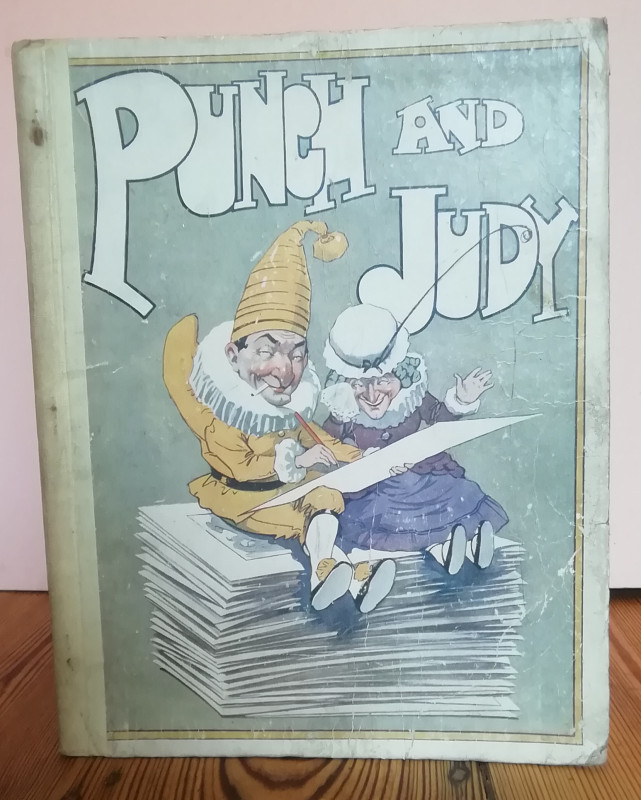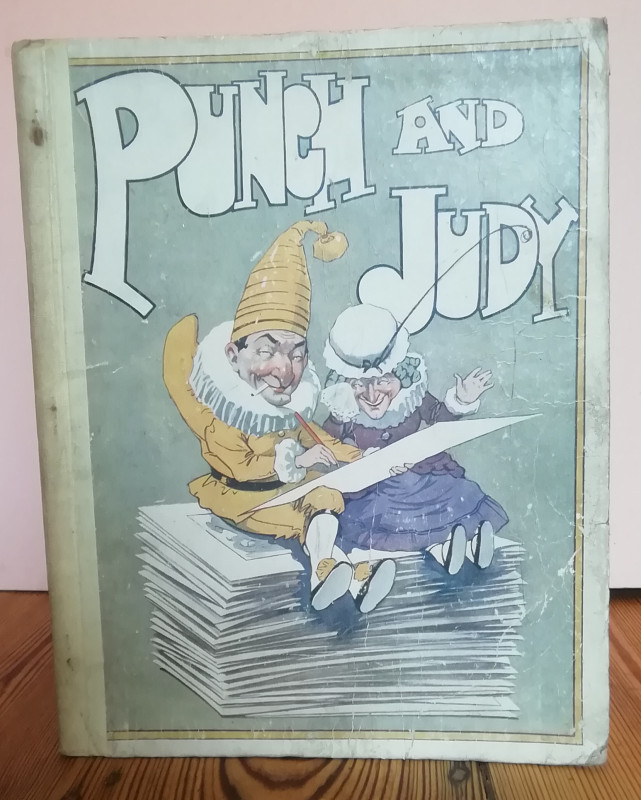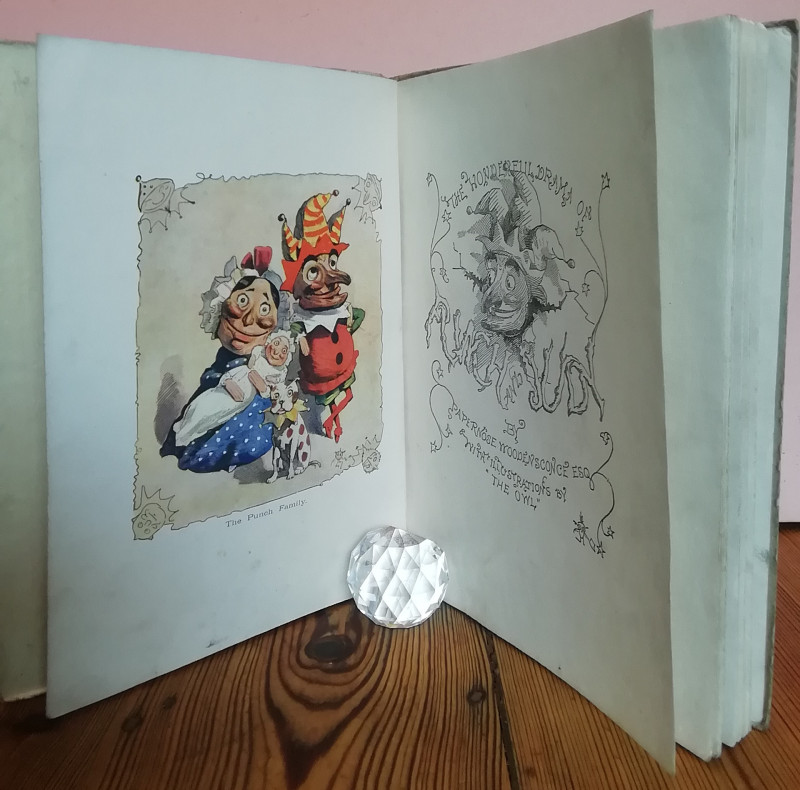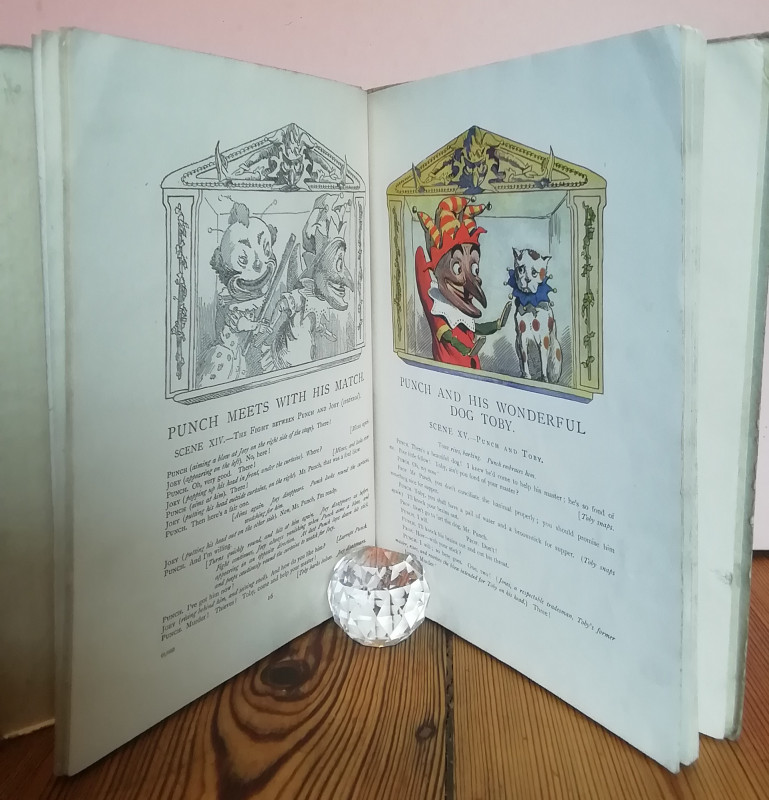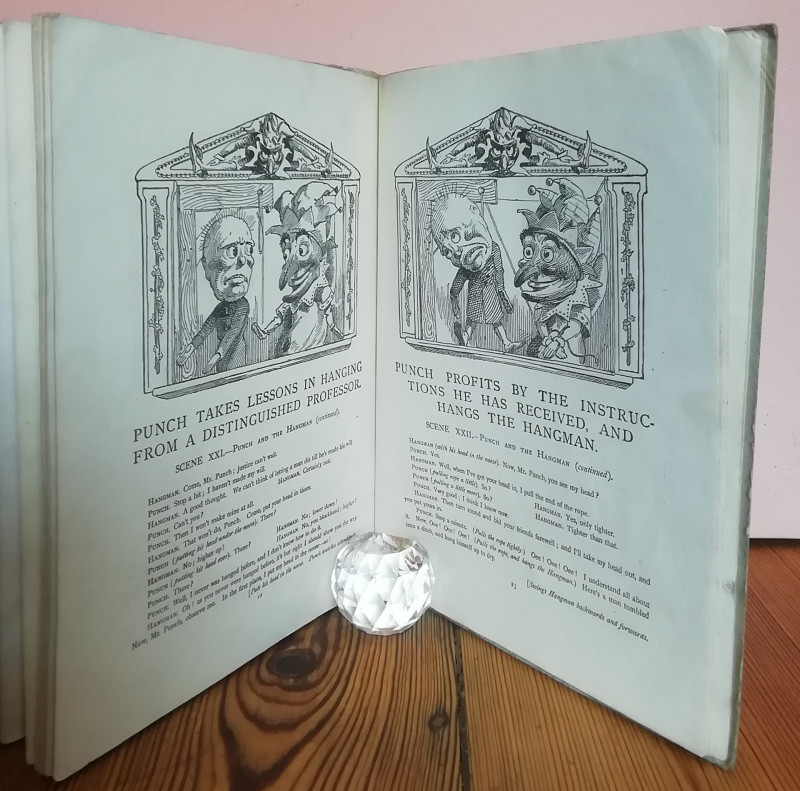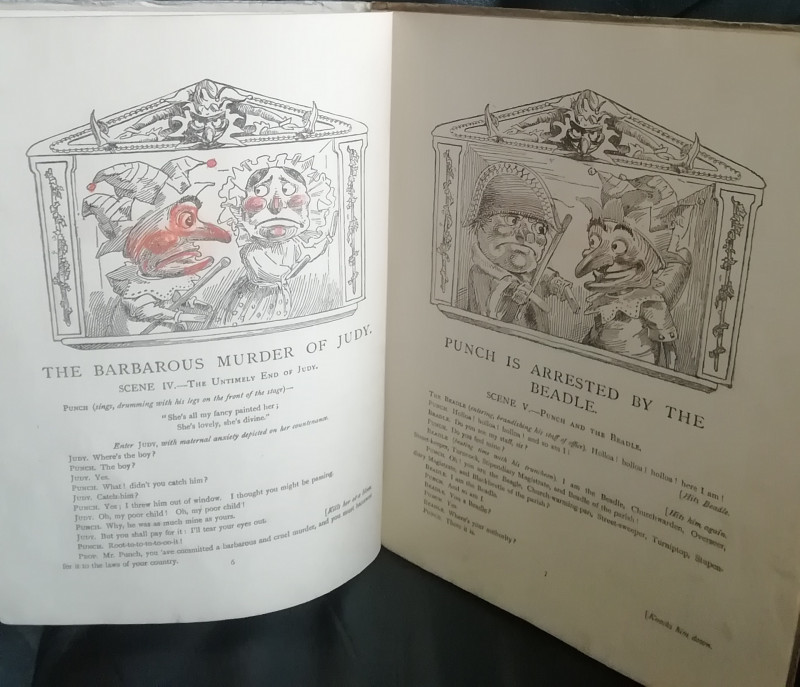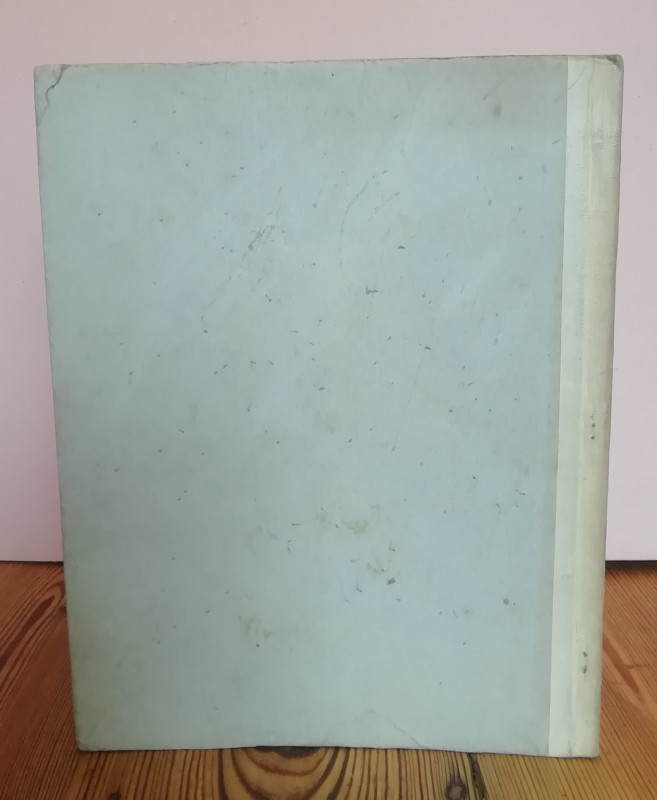 Book Description
The British Library gives the author as Robert Barnabas Brough. Nobody seems certain when and by whom this book was published but researches have shown that it was originally issued by Ingram. in 1854. This edition although undated and no publishing details are given is probably by NELSON circa 1918. First edition thus. Each page has a black and white illustration with scenes from the play. One page has a colour illustration and there is a coloured frontis. Seems to be very uncommon with no copies online at time of listing! A scarce book on this subject and a useful addition to any collection on puppets or puppetry, humour and entertainment.
Dealer Notes
Approx 8" x 10" stapled format. The front cover showing a little wear with creasing to one corner. Rear cover a little marked, see photos. One page has some colouring-in...see photos. Nothing too bad and not unexpected for a 100 year old book of this nature! Staples are a touch rusty and have slightly marked the front cover area of the cloth spine as seen.
Author
By PAPERNOSE WOODENSCONE
Binding
HARDBACK. Pictorial Card covers with cloth spine. Stapled format.
Publisher
NELSON (?). LONDON