Our Exagmination Round His Factification For Incamination Of Work In Progress. With Letters of Protest by G. V. L. Slingsby and Vladimir Dixon.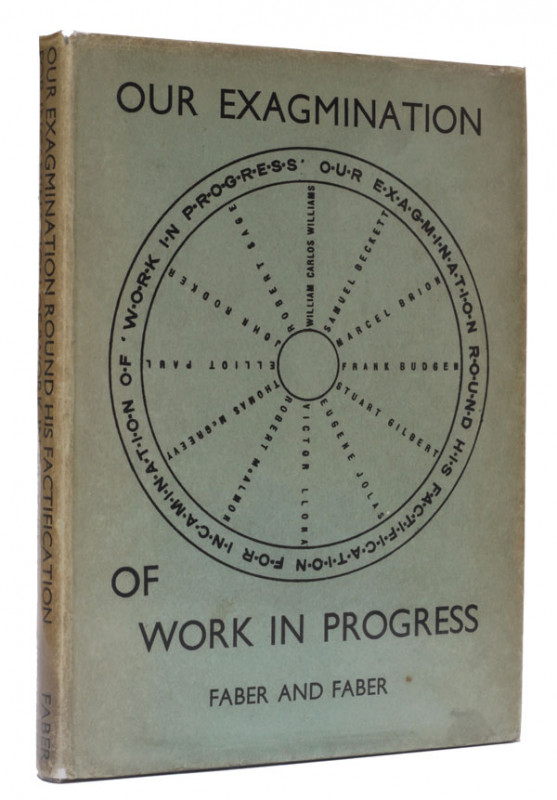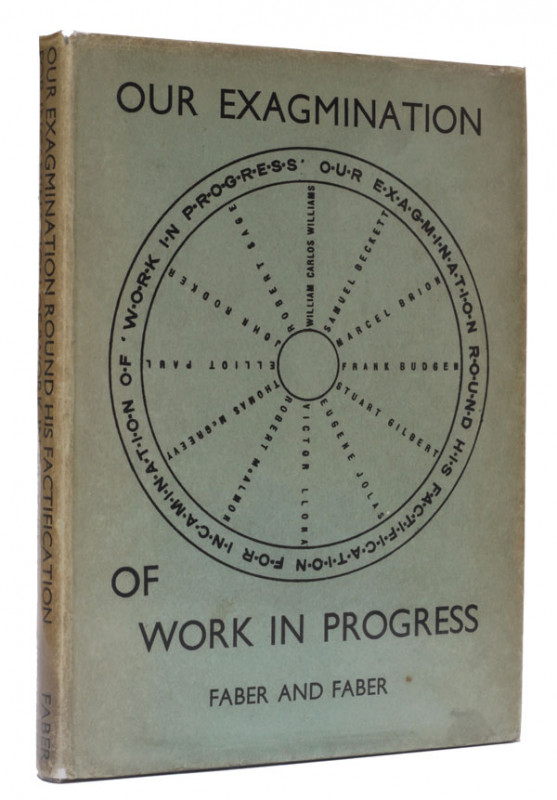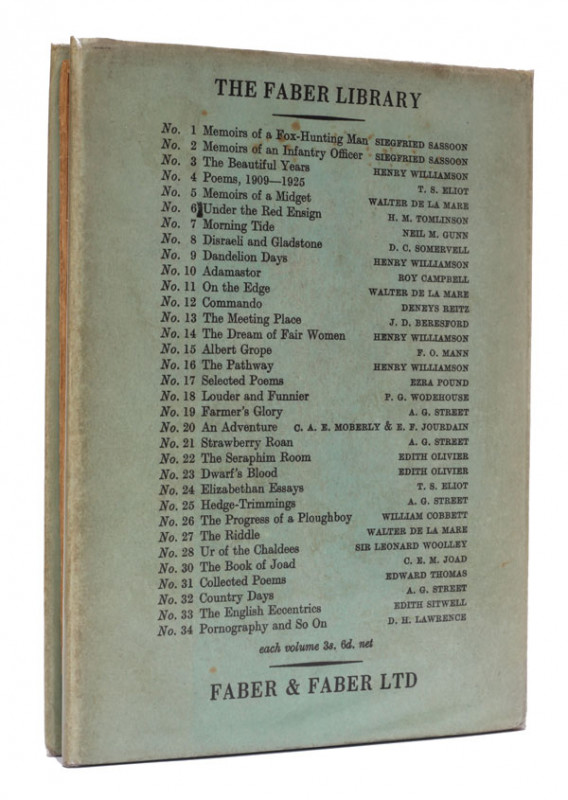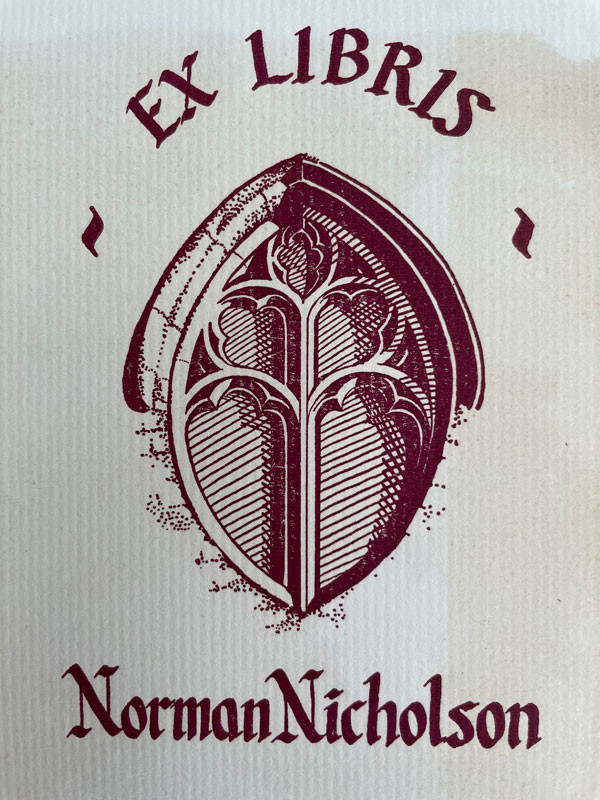 Book Description
8vo. First UK edition using sheets printed in France in May 1929. Original turquoise cloth lettered in gilt on the spine. Covers just a little rubbed and marked. Large bookplate, of Norman Nicholson, on the front pastedown. Ink presentation, 'Best wishes for Xmas 1936. Love Jeanne' on the fly. Pages browned as usual (cheap stock). D/w clipped, a bit dusty, slightly foxed and with tiny loss to the spine ends. Near fine in very good + d/w.
Dealer Notes
A collection of essays about 'Work In Progress', which would be published as Finnegans Wake ten years later. The two 'Letters of Protest' are by Joyce. Beckett's contribution, 'Dante... Bruno. Vico.. Joyce' is the author's first appearance in print. His first novel, only published in 1992 after his death but probably written c. 1932, was called 'Dream of Fair to Middling Women'. That title is adapted from Tennyson's poem but was used unaltered by Henry Williamson for one of his novels, published by Faber and included as No. 14 in the list of 'The Faber Library' on the back panel of the jacket of this book. Norman Nicholson (1914-87), from Millom in Cumbria, was a poet (published by Faber), novelist, biographer and essayist.
Author
[Joyce, James] Samuel Beckett, Marcel Brion, Frank Budgen, Stuart Gilbert, Eugene Jolas, Victor Llona, Robert McAlmon, Thomas McGreevy, Elliot Paul, John Rodker, Robert Sage, William Carlos Williams
Publisher
London, Faber and Faber Limited