'News of the Arctic Expedition', two Supplements to the ILN for September 11, 1875, & October 30, 1875.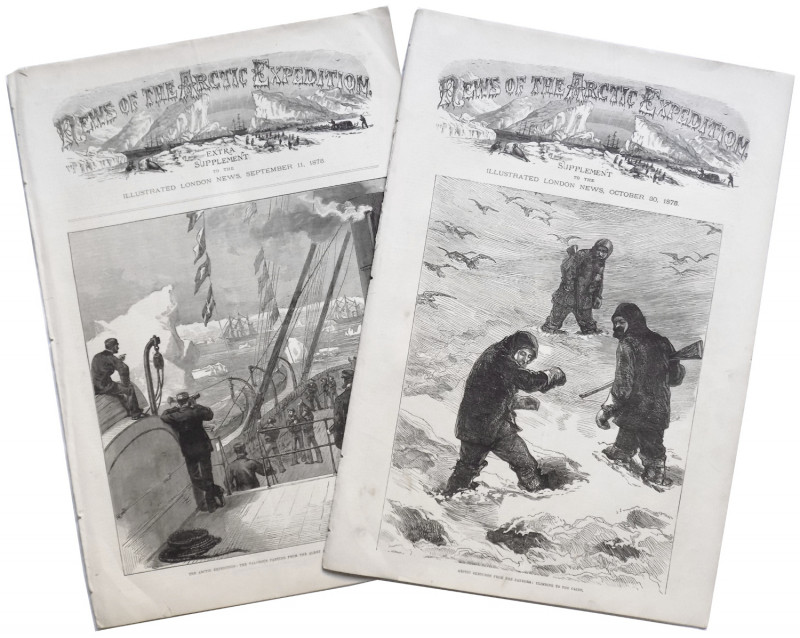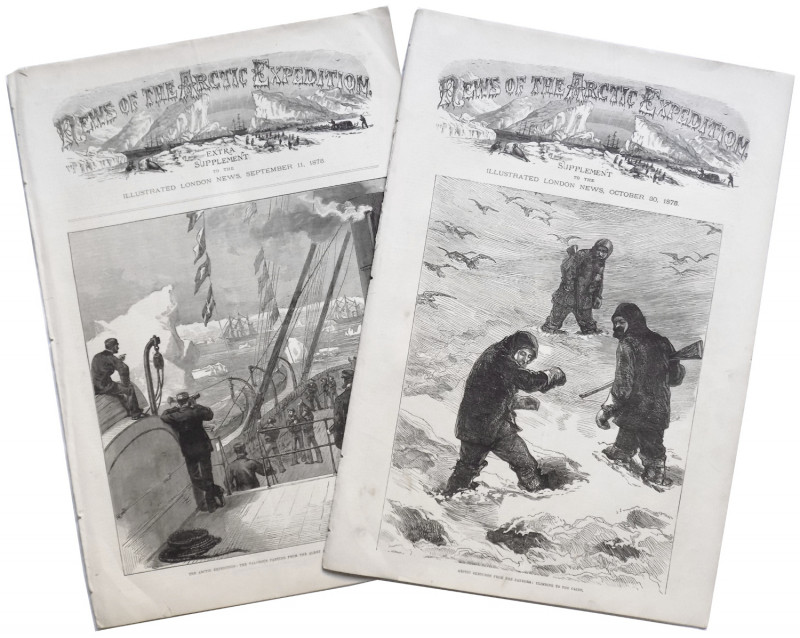 Book Description
Together 2 supplements, folio. pp. 257-272 & 433-448; several full- or half-page woodengs., central illustrated leaves to each Supplement; good in the original self-wrappers, some time extracted from a bound volume.
Dealer Notes
These special issues of the ILN were published as news of the Nares expedition reached Britain. The first Supplement contains information from H.M.S. Valorous, one of the supply ships, with illustrations by one of the crew. The second includes information from the Pandora with illustrations by "Mr. de Wilde, the Special Artist on board Captain Allen Young's ship the Pandora".
Author
[Nares Arctic Expedition.] Illustrated London News.
Binding
Original printed wrappers
Condition
See description
Pages
pp. 257-272 & 433-448