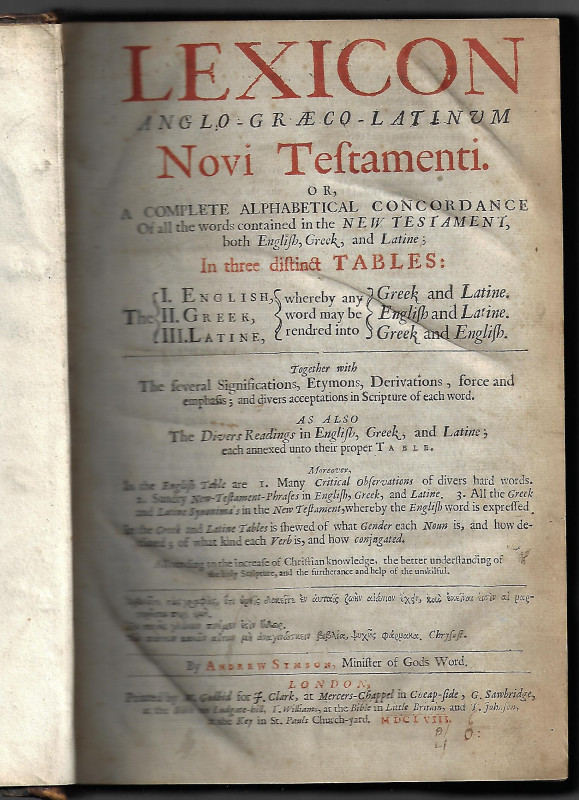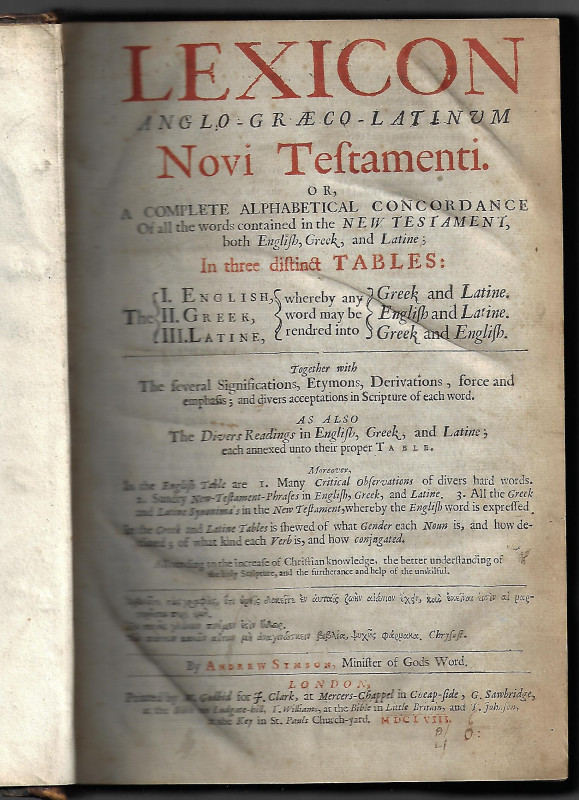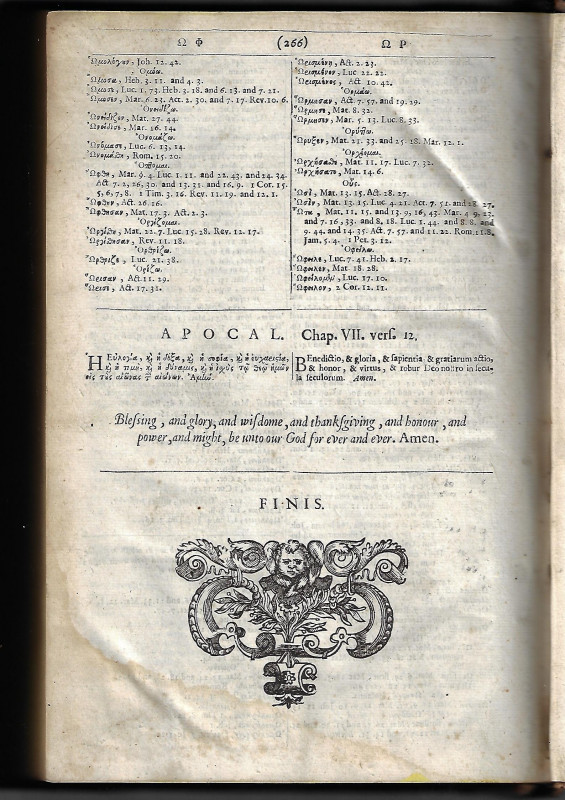 Book Description
'...Or, A Complete Alphabetical Concordance Of all the words contained in the New Testament, both English, Greek, and Latine; In three distinct Tables:...' Main title page in red and black. 2 columns to each page.
Dealer Notes
Title + 16p ('To The Christian and Courteous Reader') + 334pp + 58pp (including 'A Table of the Diverse Readings in the Latine New Testament') + 2p (blank) + Greek title + 6p + 266pp. 1 page with small hole (12x5mm) affecting text on one side.
Author
Symson (Simson), Andrew
Binding
Marbled boards, leather spine with raised bands and red spine label. 28x19cms
Publisher
W. Godbid for F. Clark ..., London
Condition
Boards scuffed and rubbed with paper loss to edges. Spine ends scuffed, little chipped and split, label barely legible. Light damp staining to margins and corners of contents. Pages crinkled and tanned with a few fox marks.
Pages
Title + 16 + 334 + 58 + 2 + title + 6 + 266