Ken Currie: Details of a Journey. [Limited Edition of 100 copies with original signed photo and oil etching.]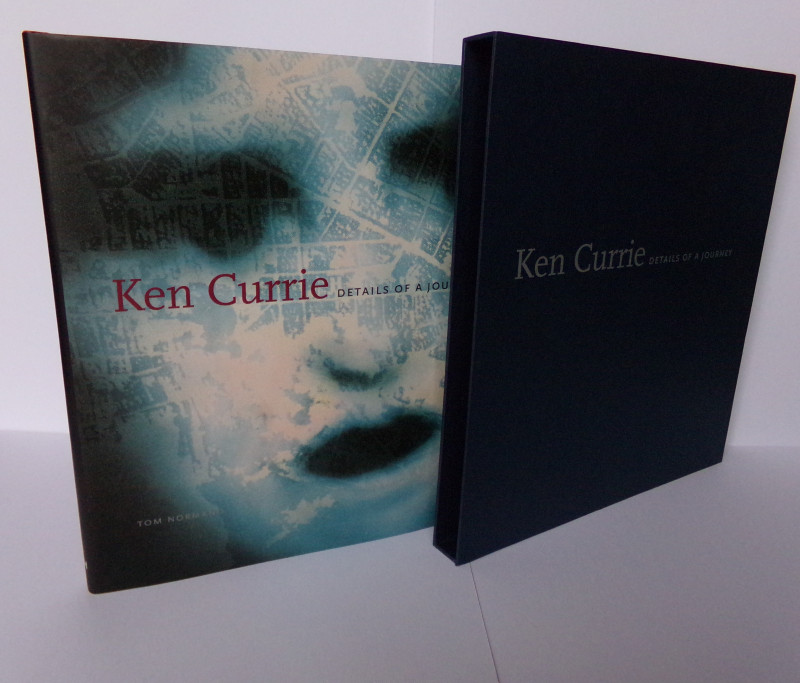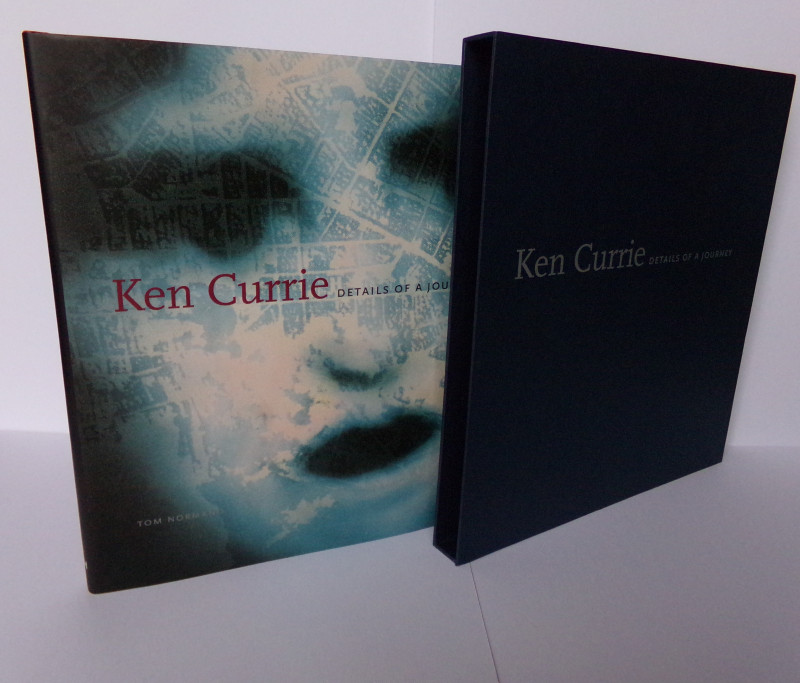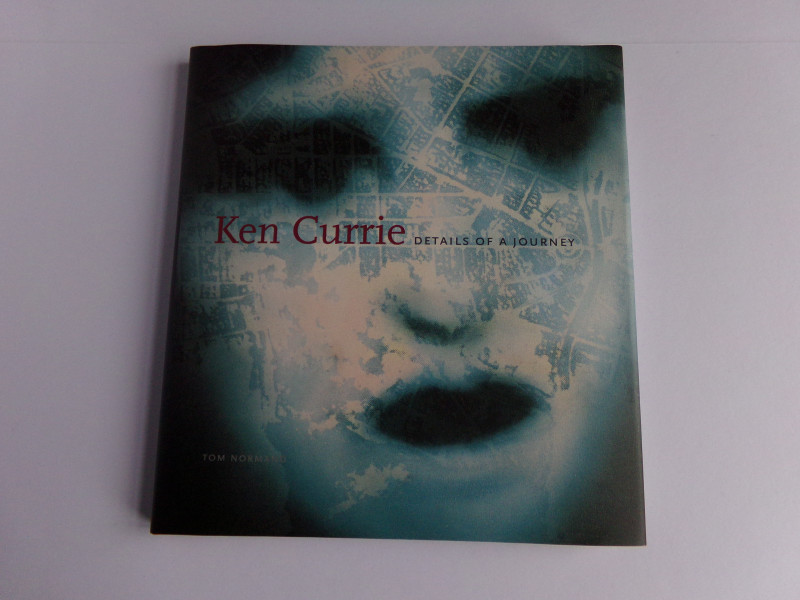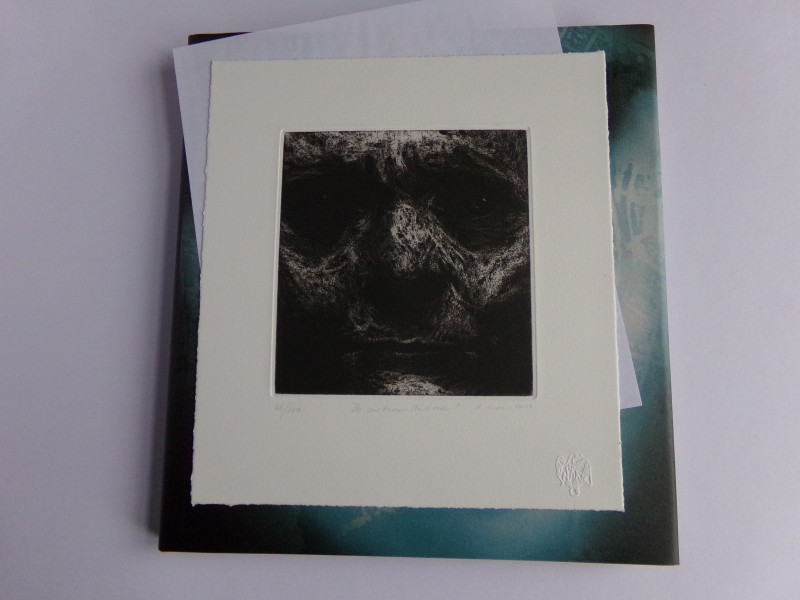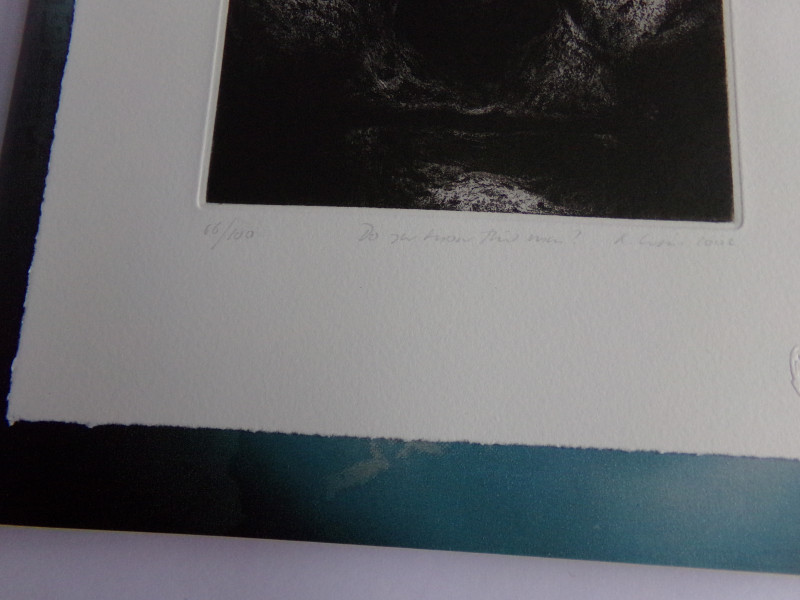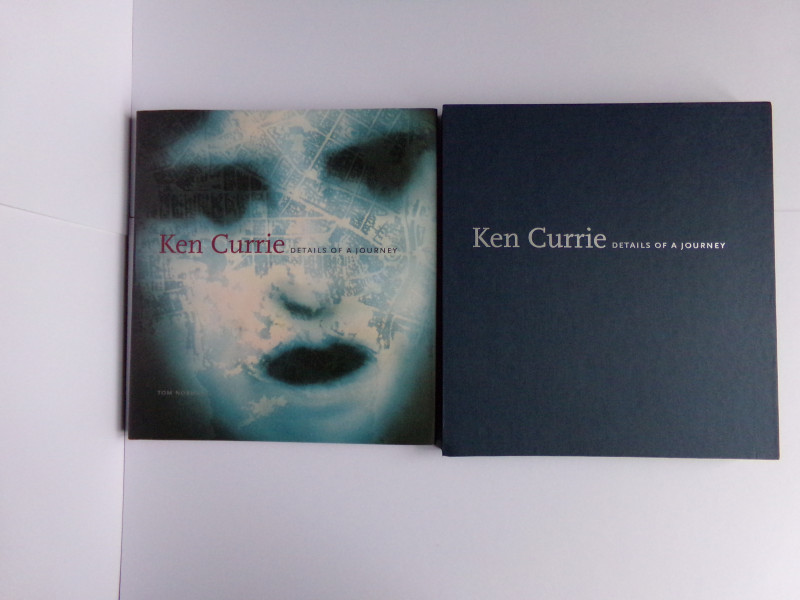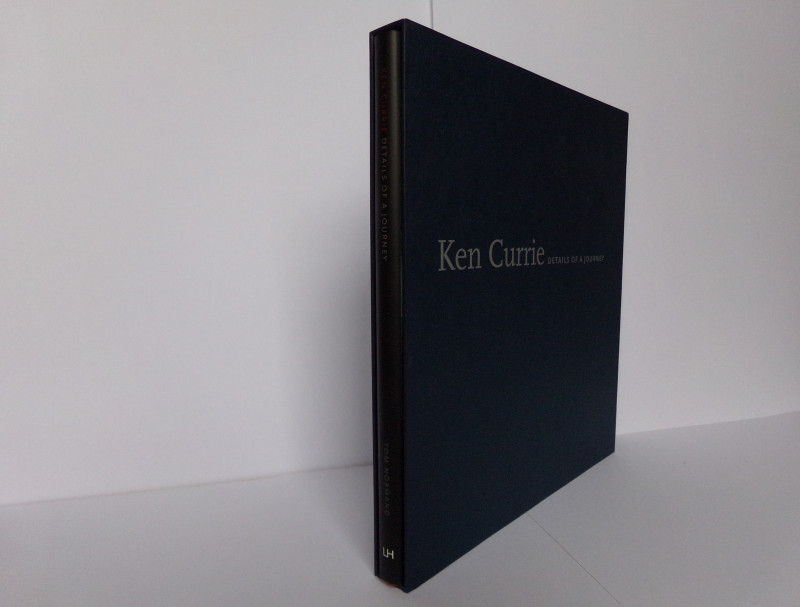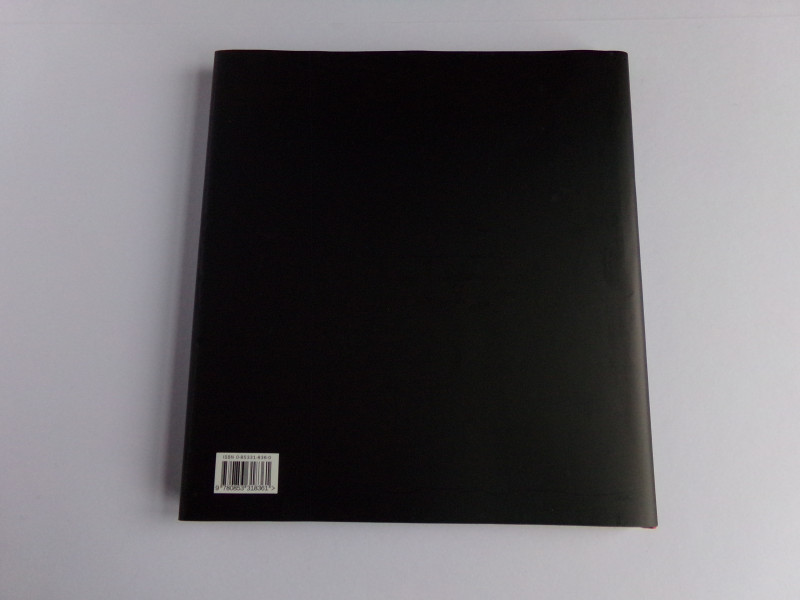 Book Description
(CURRIE, Ken.) NORMAND, Tom. Ken Currie: Details of a Journey. Aldershot: Lund Humphries 2002. One of 100 copies, with an original etching titled 'Do You Know This Man?' numbered, titled, signed and dated by the artist; with the Eagle chop mark of Glasgow Print Studio present bottom right, laid in. Print image size: 14cm x 13cm; paper size: 24cm x 21cm. Profusely illustrated in colour and b&w, with chronology, bibliography, exhibitions, etc. Fine copy in dj and slipcase, with etching in equally fine condition.
Dealer Notes
In his 2017 Guardian review of Ken Currie's exhibition 'Rictus' at Flowers Gallery, London, Jonathan Jone concluded his review: "This hospital is not making anyone well. It is monstrously industrialising sickness. It might have been painted by the early 20th-century German artists Max Beckmann or Otto Dix if they had seen the films of David Lynch. What makes it and The Flensers truly horrible, however, is their perverse beauty. Currie is a very skilled painter in an old-fashioned way. Details of painterly excellence in Krankenhaus catch the eye: the way he paints hair standing on end made my hair stand on end. Most unexpectedly of all, the whaleskin draperies in The Flensers are clearly inspired by a pink piece of cloth that hangs up in Titian's masterpiece Diana and Actaeon.
So what's it all about? Is this veteran painter, whose expressionism first made him known in the 1980s as one of the "New Glasgow Boys", merely playing grisly aesthetic games? A third monumental canvas that hangs on an end wall makes clear the serious moral purpose of his apparent sensationalism. Currie has painted the tragically damaged face of a victim of the Hiroshima bomb on a gargantuan scale, so big and pale and torn it is hard to look at. Looking at it, however, is a uniformed general who stands with his back to us, gazing close up at what a nuclear war does to the survivors. It is a blast of anger at the masters of war who play with our world as if it were their little toy. This is what Currie would like to do: make a warmonger stand up close to see the real face of his handiwork. This furious, vomiting scream of a show proves that art can speak to our vile days after all, if it has brains, imagination and passion.
Author
CURRIE, Ken./NORMAND, Tom.
Binding
Bound in cloth with dj and slipcase.
Publisher
Aldershot: Lund Humphries.
Illustrator
illustrated throughout in colour and b&w (mostly colour); with many full page and some double page images.
Condition
Fine copy, as issued