Hull Museum Quarterly Record of Additions No's. IV (March, 1903) to XII (March, 1905) (bound edition) including two (bound in) compliments slips with notes in Sheppards hand.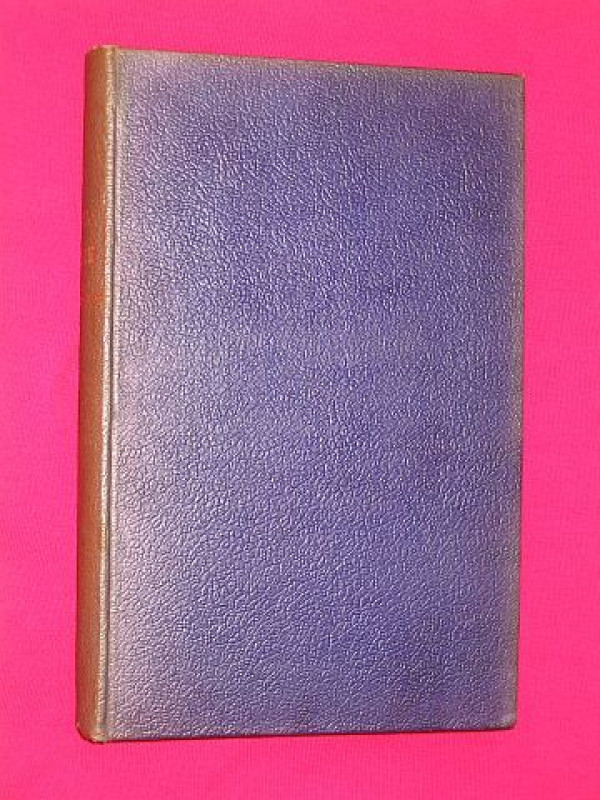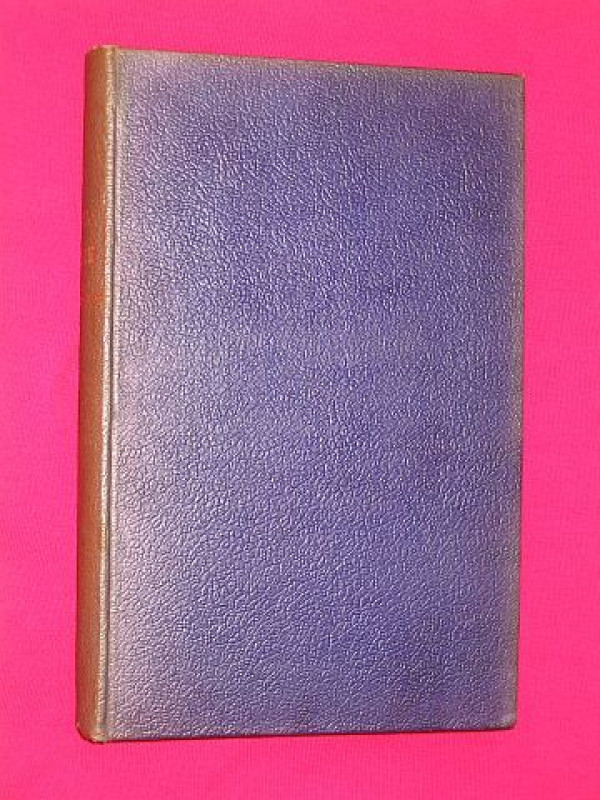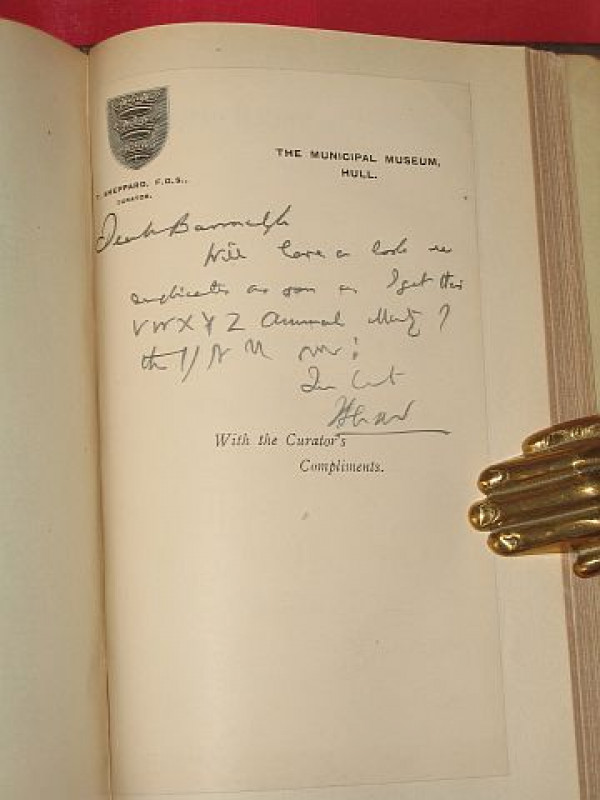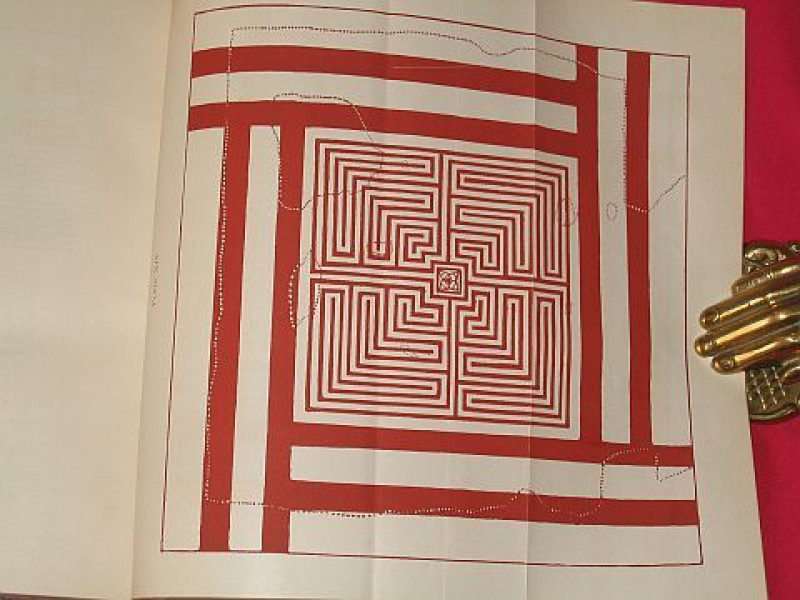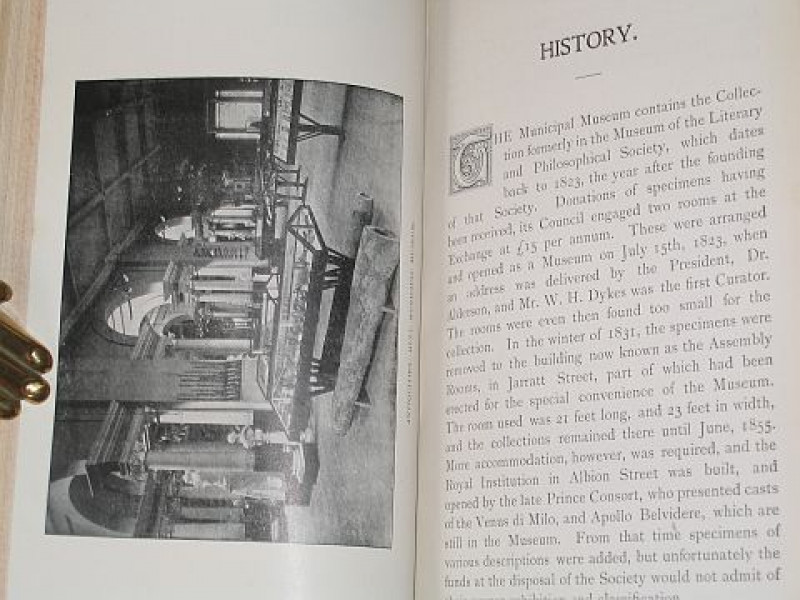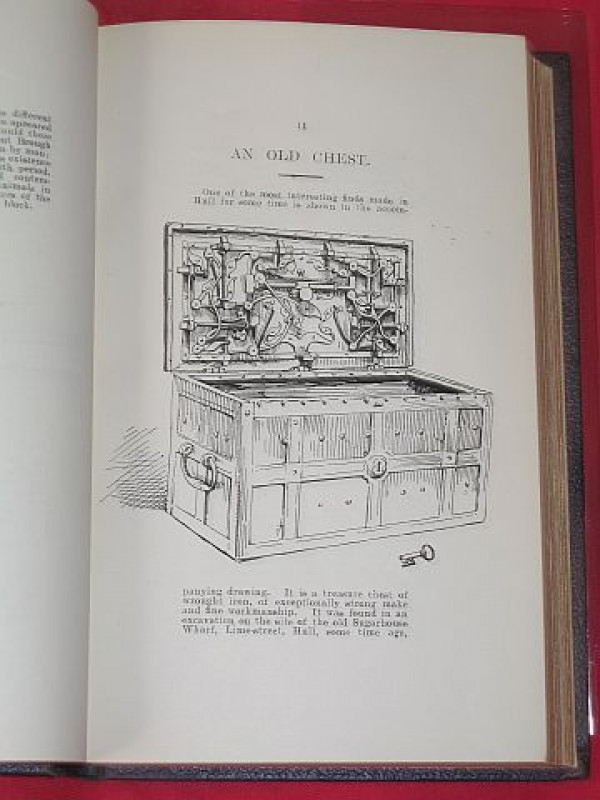 Book Description
First Thus; a bound edition of these publications all reprinted from the Eastern Morning News & detailing the many & varied additions to the Museums artifacts during these years in great detail complete with b/w. illustrations (some fold-out) - mostly drawings with a few photographs. Bound into this volume are two of the curator's, Thomas Sheppard's, compliments slips bearing notes in his hand. Also bound in is a 35 page 1904 1st edition Guide to the Municipal Museum (Hull, with a pictorial front cover, plan of the ground floor, two b/w. photo's. a short history of the museum, & a 4 page index.
Dealer Notes
Octavo (standard book size); minimal damage to front cover of the 'museum guide' where pages have stuck together; the book is in archive acetate film protection.
Binding
Hardcover (Original Blue Cloth) Gilt titles spine
Publisher
Hull Museum Publications
Illustrator
illustrated by b/w. drawings & photo's.