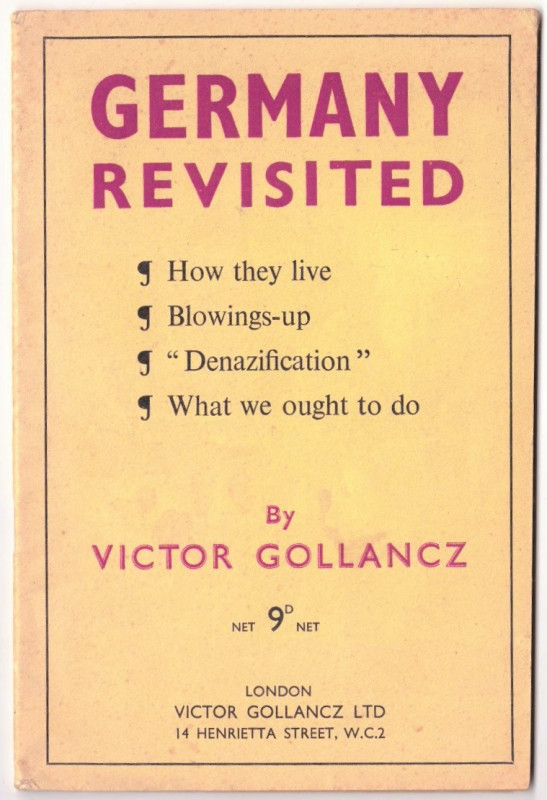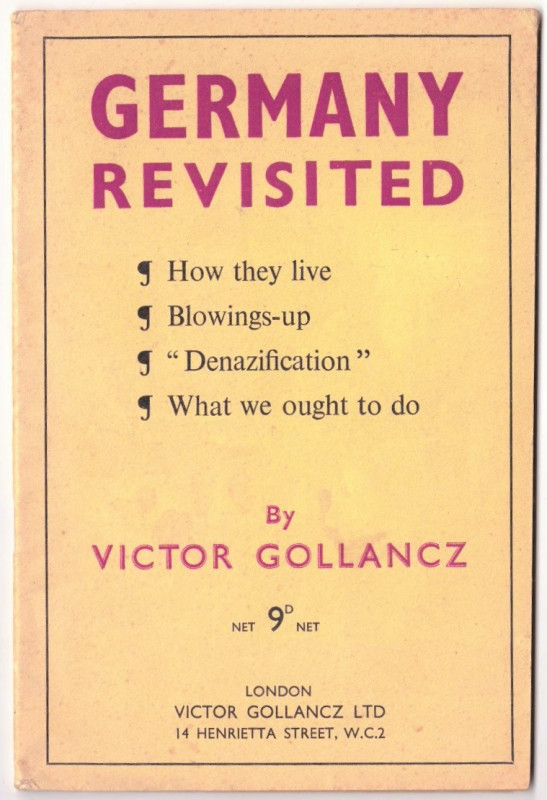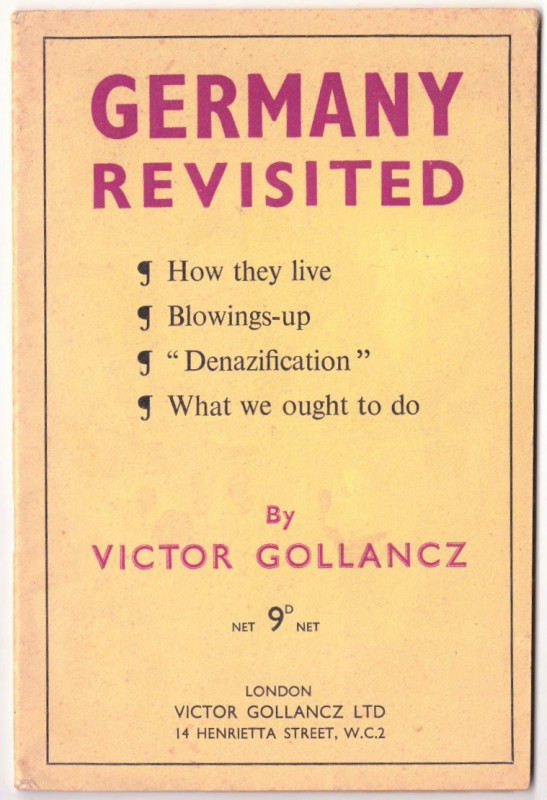 Book Description
Germany Revisited. How they live. Blowings-up. "Denazification". What we ought to do. Victor Gollancz Ltd. London. 1947. Small 8vo. 39, (1)pp. Original paper wraps in yellow, black and purple. A few light spots/marks to covers. Gollancz, Sir Victor (1893–1967) Humanitarian publisher and writer. He founded the Left Book Club in 1936 with the aim of combating the menace of Nazism and fascism. This pamphlet was written after his August 1947 visit to Germany with Dick Stokes when he witnessed the poverty, distress and low morale of the German people post war. Gollancz writes here "Mr. Attlee knows the answer every bit as well as I do: but there is something in the modern political climate - is this Hitler's victory? - that corrupts a man even as good as he." Attlee described the findings expressed in this pamphlet as "Emotional but Influential".
Binding
Original paper wraps
Publisher
Victor Gollancz Ltd.