Regretfully, due to Covid-19, all our fairs up until the end of December have now been cancelled.
OUR XMAS ONLINE BOOK FAIR IS STILL OPEN FOR BUSINESS DO VISIT TO VIEW THE MANY DELIGHTS ON OFFER
Experimental Enquiry Concerning the Natural Powers of Wind and Water WITH Experimental Enquiries Concerning the Principle of the Lateral Communication of Motion in Fluids;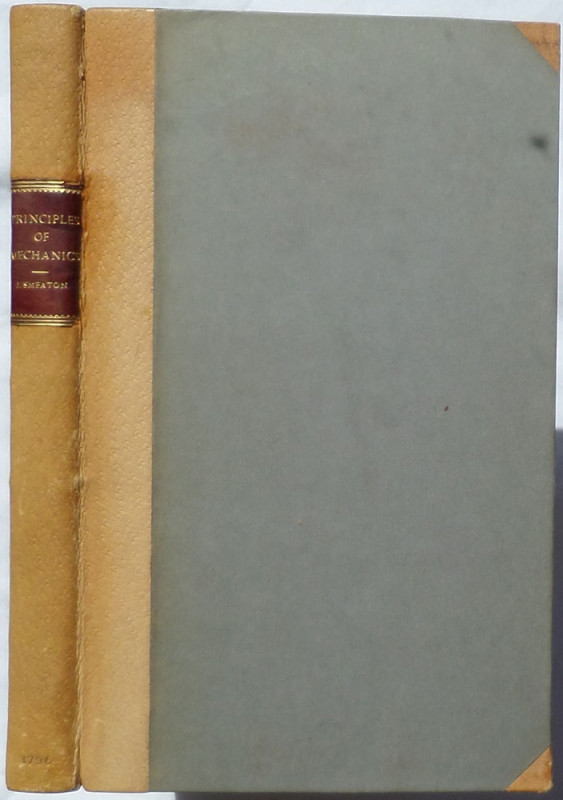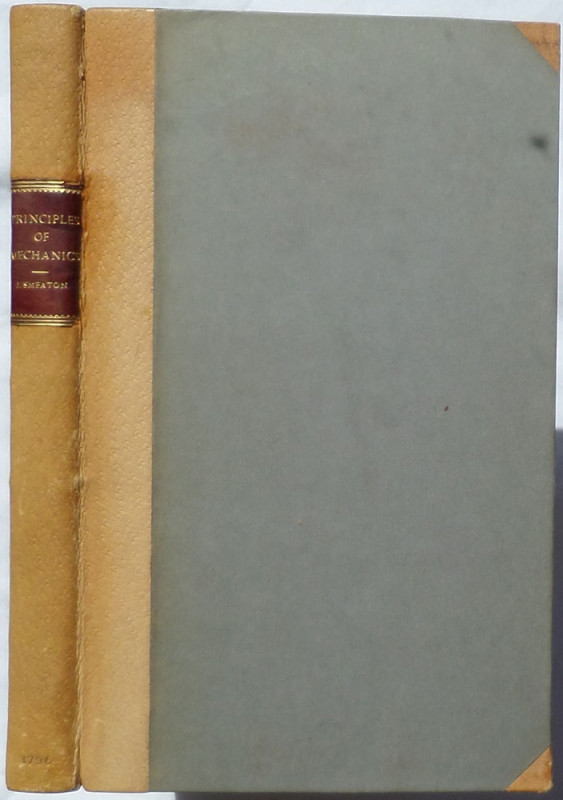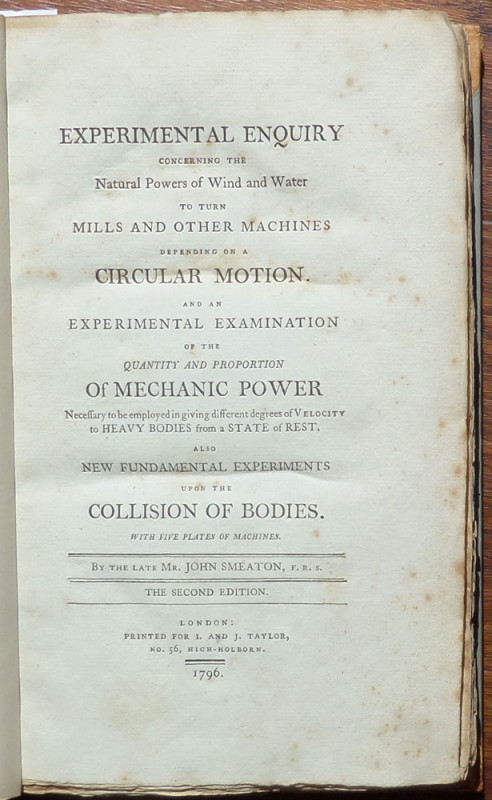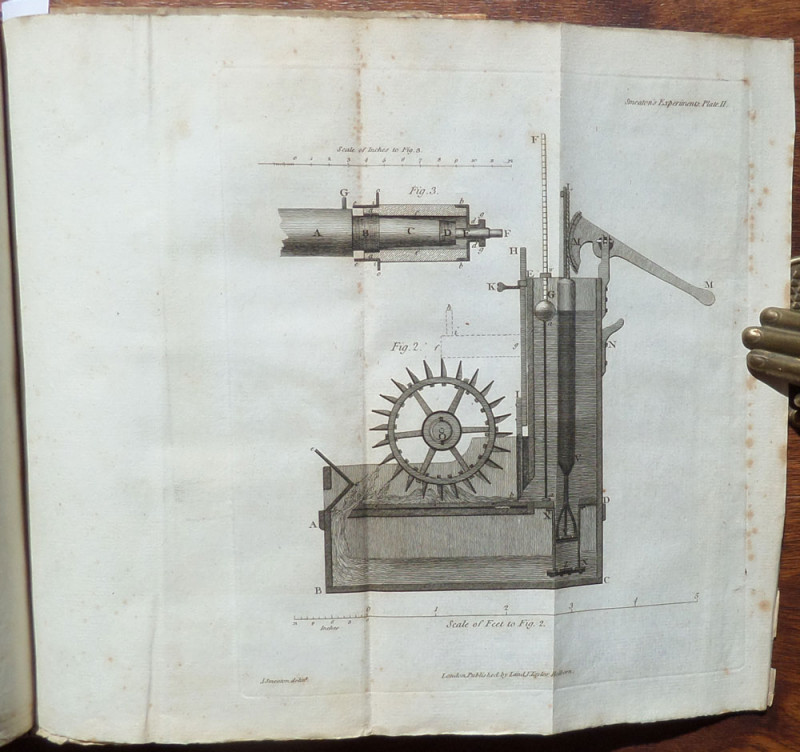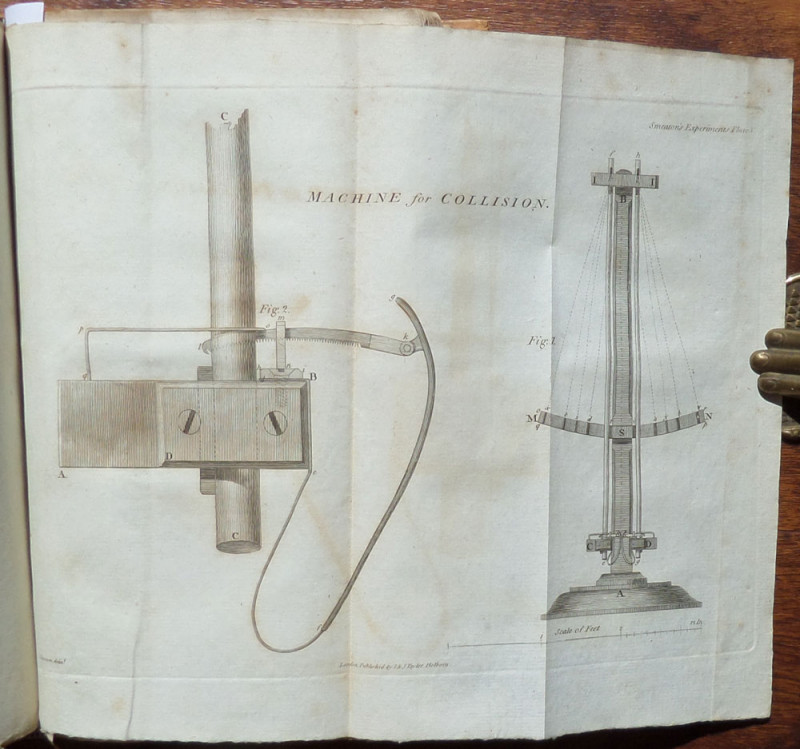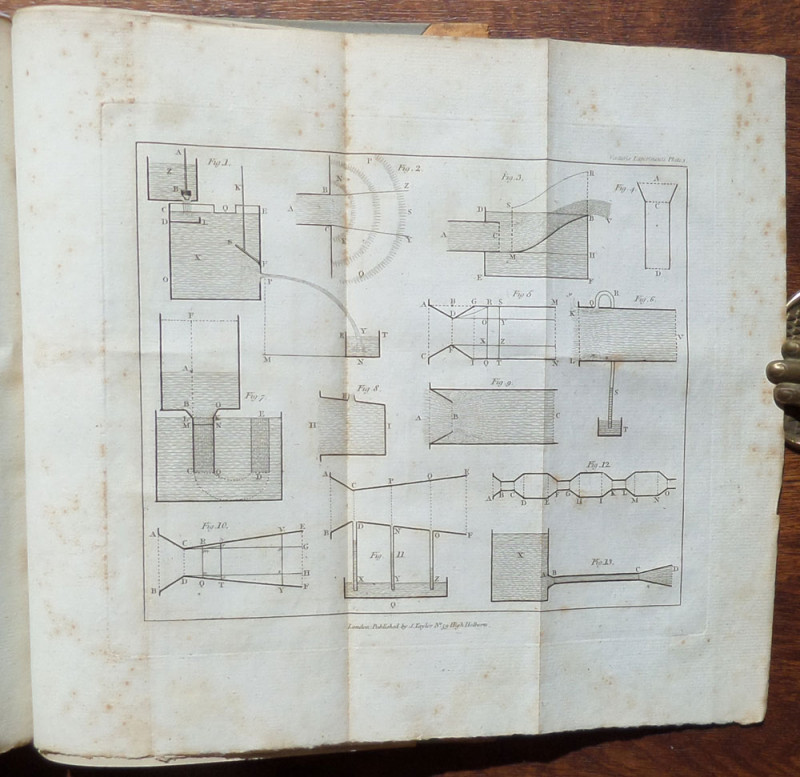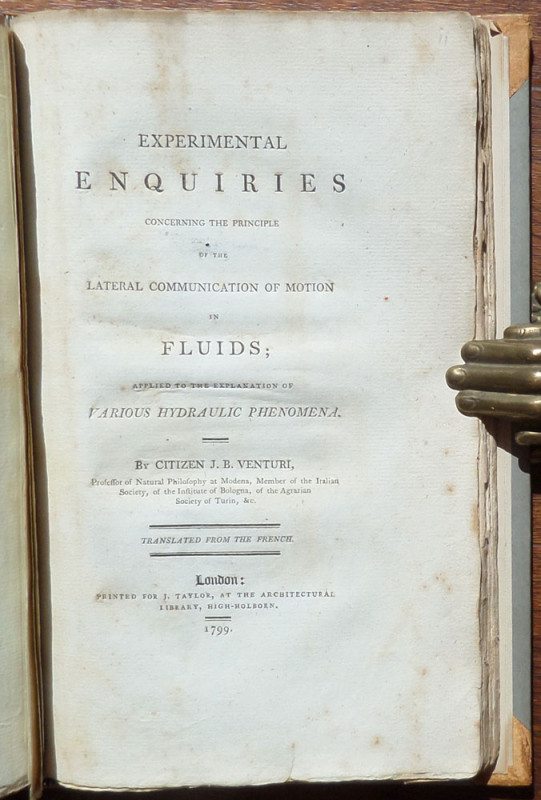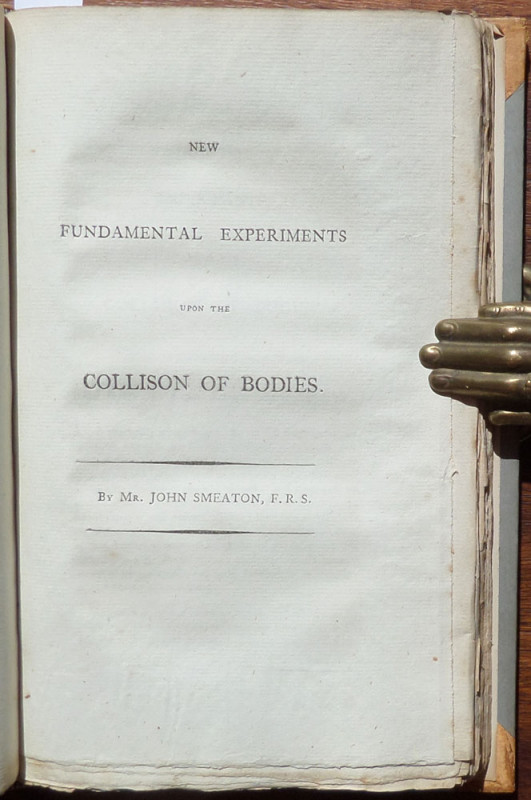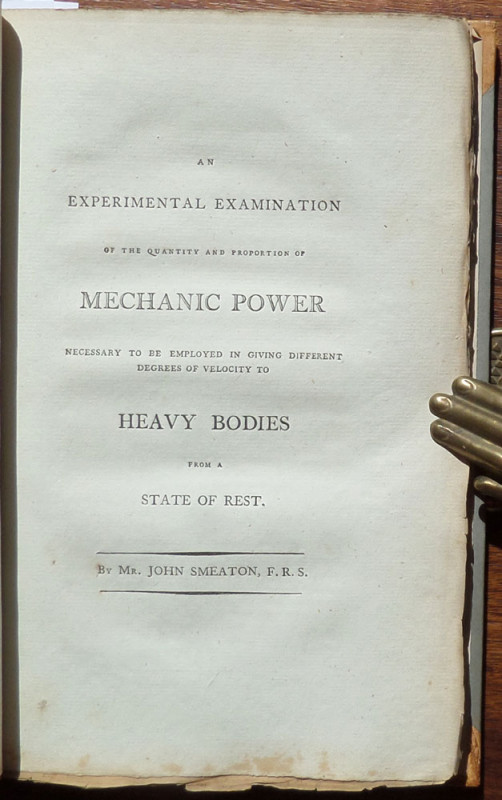 Book Description
VG, 2 Vols as 1, 2nd (1796) & 1st ed (1799), 9 pls, VG+. In half modern pigskin over grey boards, worn at corners. Soiled spine, gilt title to maroon calf label, rubbed along joints. Internally, Smeaton, (Circular Motion, Mechanic Power & the Collision of Bodies), 2nd ed, 1796, [3], (iv-vii), [1], [1], 2-110, [2] adverts, 7 pls (all folding), text & pls watermarked 1795. Bound With: Venturi, Motion in Fluids, 1st ed, 1799, [3], (iv-viii), [1], 2-75 pp, [1] adverts, 2 pls (folding), text watermarked 1797, pls wm 17??. Edges uncut, some spotting & light offsetting, new endpapers, small circular stamp to corner fep. (251*150 mm). (ESTC N3262. Lowndes 1692 for later. ESTC T10184.
Dealer Notes
Smeaton's experimental examination and new fundamental experiments have separate title pages. First published in book form in 1794. This is the first English edition of Venturi's Experimental enquiries, translated by W. Nicholson, it was first published in French in book for in 1797.
During his career twenty-two of Smeaton's reports were printed, together with eighteen scientific papers. ODNB.
Venturi, was an Italian physicist, savant, man of letters, diplomat and historian of science. He was the discoverer of the Venturi effect. WIKI.
Author
SMEATON John 1724-1792. AND VENTURI J.B. Citizen [Giovanni Battista] 1746-182
Publisher
I. and J. Taylor. AND J. Taylor