Emin Pasha and the Rebellion at the Equator: A Story of Nine Months Experience in the Last of the Soudan Provinces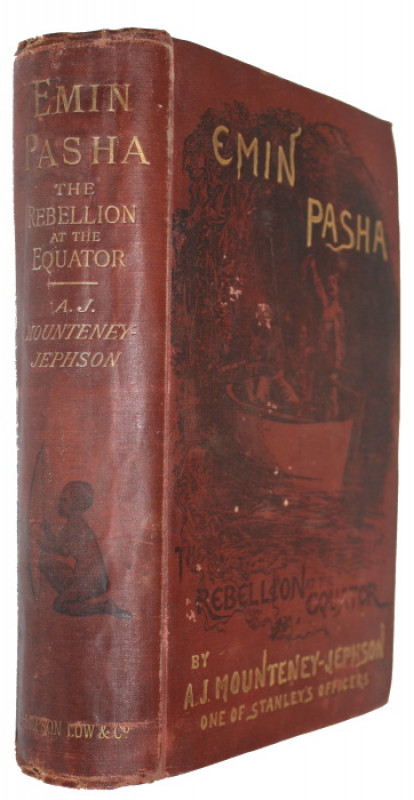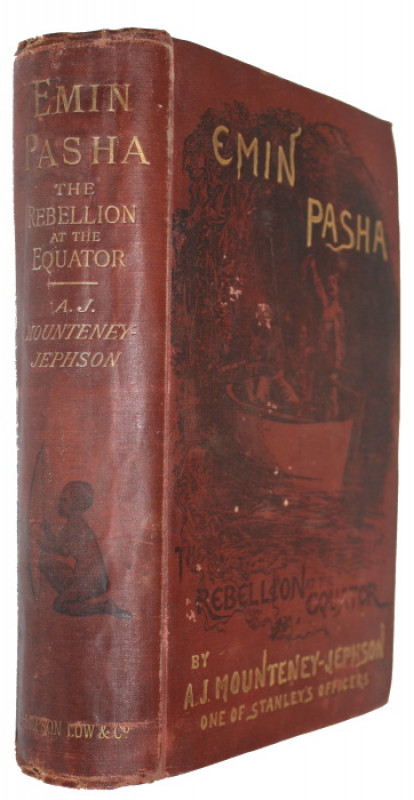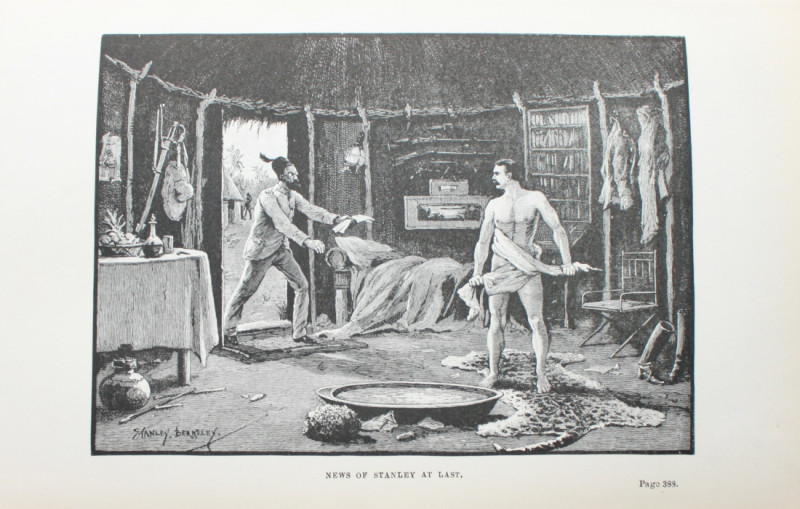 Book Description
xxiv, 490, [2 - publisher's ads]; portrait frontis, 21 b/w plates, 1 folding col map, folding facsimile letter in Arabic, text illus. 8vo, orig. pictorial cloth, gt, rubbed, a bit marked and faded, some wear; a bit shaken; rear joint split at foot, rear inner hinge cracked and a little slack. Previous owner's name to blank recto of frontis.
Dealer Notes
With the revision and co-operation of Henry M. Stanley. First edition.
The author was part of the Emin Pasha relief expedition, led by Henry Morton Stanley, which was sent to rescue Emin Pasha, the German-born Eduard Schnitzer (1840-1892), governor of Equatoria, Southern Sudan, who had been caught up in the Mahdists revolt. The expedition took a route up the Congo River and then through the Ituri Forest, an extraordinarily difficult route that resulted in the loss of two-thirds of the expedition, however, it did result in the rescue of the governor.
Author
Mounteney-Jephson, A.J.
Publisher
Sampson Low, Marston, Searle, & Rivington
Pages
xxiv, 490, [2 - publisher's ads]