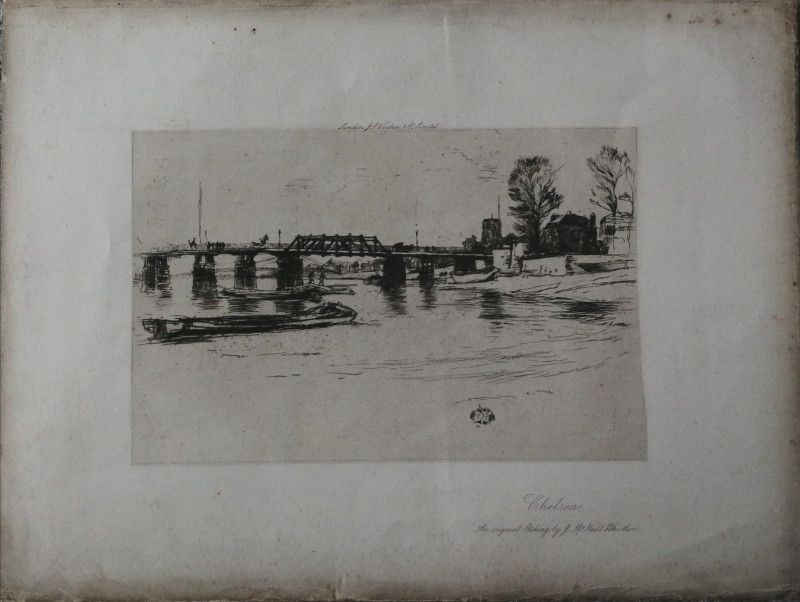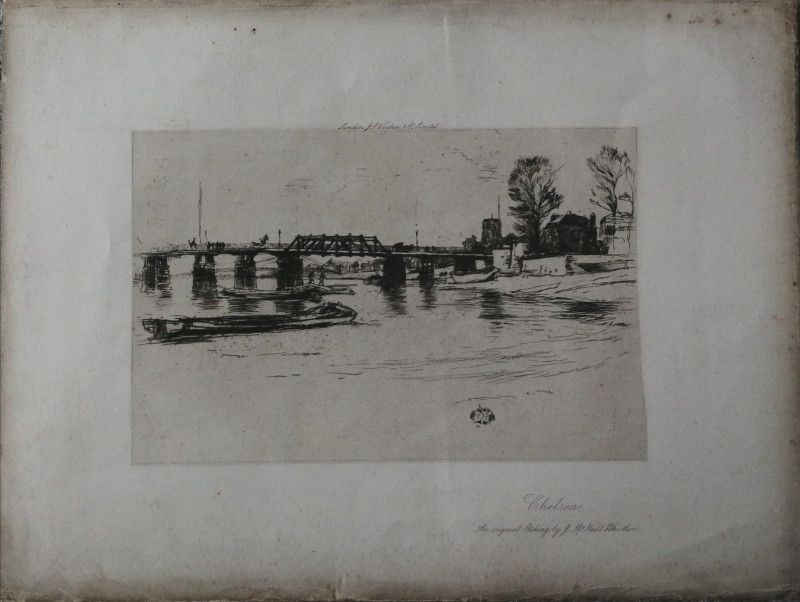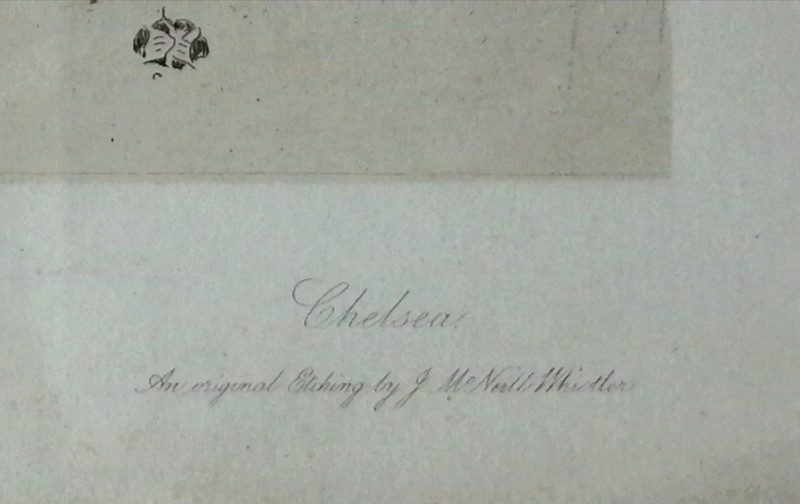 Book Description
This was produced from the original plate in photogravure by the Art Journal in 1882. After the first two states of 'Fulham' were published Whistler sold the plates to the Fine Art Society. They made a photogravure of the original etching, published as 'Chelsea' by Virtue with Whistlers butterfly mark.
Dealer Notes
The image area is clean and bright but the edges of the paper are a bit grubby.
Overall size 24 x 32cm.Image size 13 x 20cm
Illustrator
Whistler J.M.