Regretfully, due to Covid-19, we have decided to cancel our fairs up until the end of December. However, at this stage, we cannot confirm if our London Christmas Fair will take place but we will keep you updated.
OUR ONLINE BOOK FAIR GOES LIVE TODAY AT 12 NOON. ENJOY!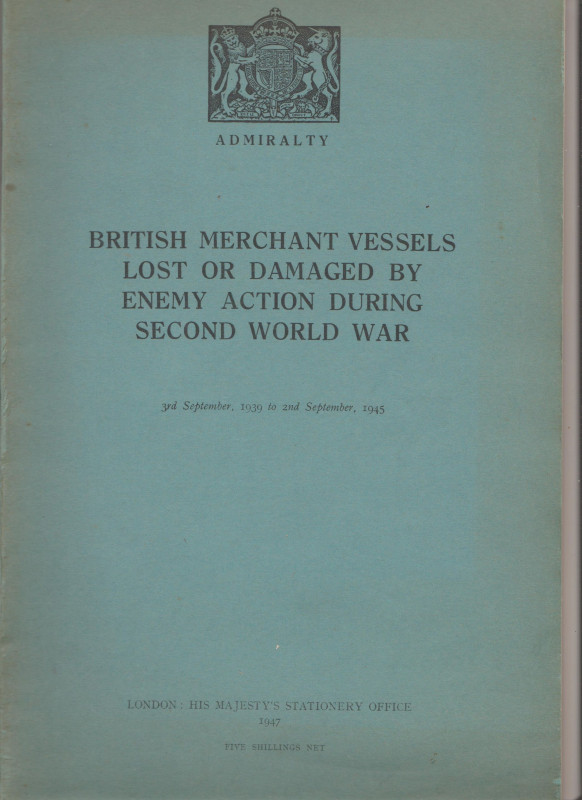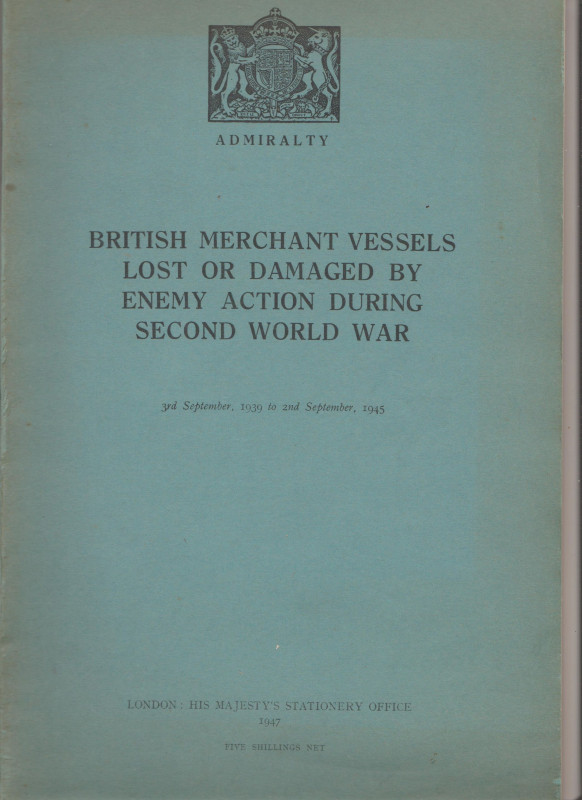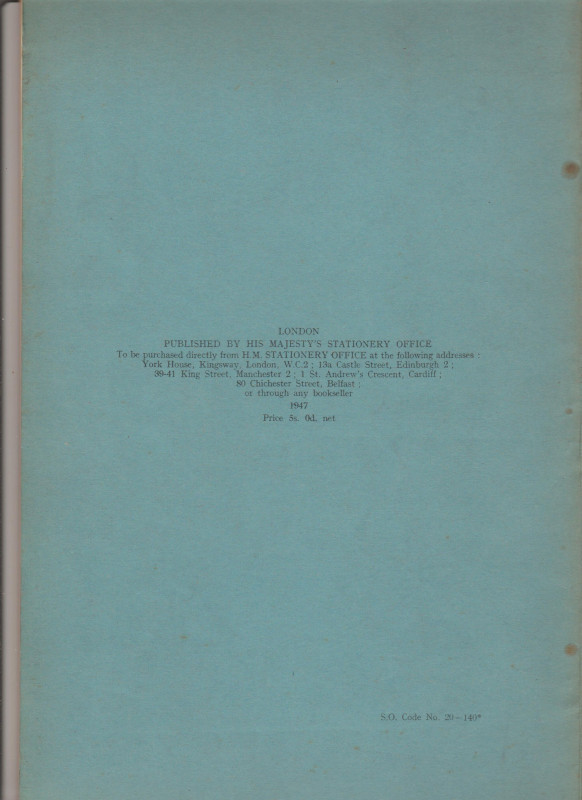 Book Description
This is a 1st edition P/Bk copy of "British Merchant Vessels lost or damaged by Enemy action during the Second World War - 3rd September, 1939 to 2nd September 1945" and published by His Majesty's Stationery Office in 1947. There are 103 pages of text listing all British Merchant and Fishing Vessels lost or damaged during the Second World War. There are no inscriptions or marks in the book although the staples have rusted and marked some pages. The book is in very good condition with only a little fading to the covers and rubbing to the edges and corners. If you have any questions about the book or its content please email me.
Publisher
His Majesty's Stationery Office