Bezugsquellen - Nachweis fur Verlobte und Neuvermahlte. Indications pratiques pour fiances et nouveaux maries.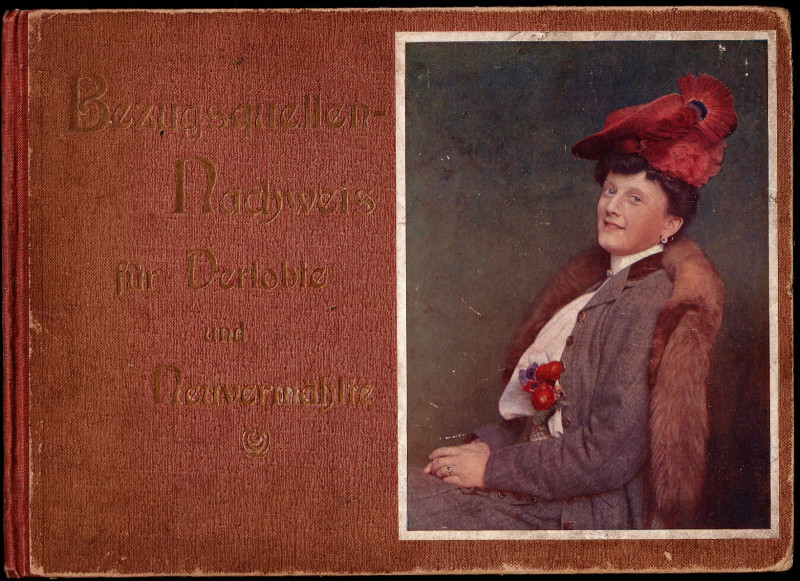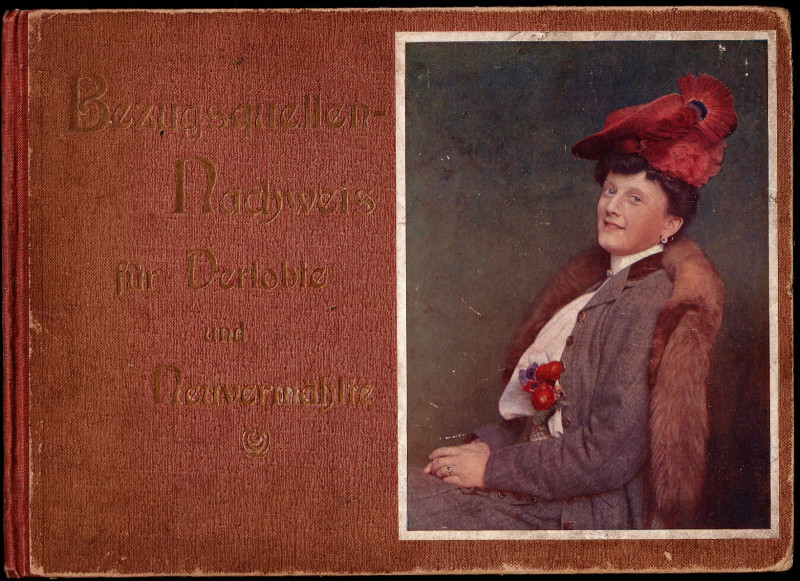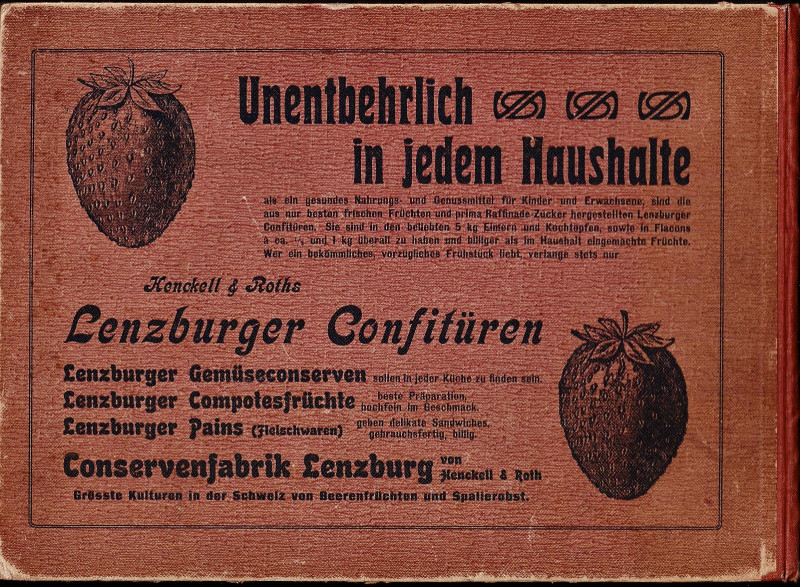 Book Description
Album. Oblong quarto. 19.5 x 27 cm. Jean Frey Buch und Kunstdruckerei. Zurich. nd. [c.1907]. 96pp: 46 photograph plates. 46pp adverts, 2pp family tree form (unfilled), 1pp index. 1pp introduction. Original pictorial boards, gilt lettering and colour vignette to upper board, black lettered advertisement for Henckell & Roths Lenzburger Confituren to lower board. Cloth spine. All edges red. Decorative endpapers. Slightly faded with some wear to extremities. Text in German and French, is crisp and bright. Rare: no library holdings recorded worldwide. Practical resources for fiancées and newlyweds. Photographs of views in Switzerland. Numerous period advertisements. Jean Frey (1861 - 1951) founded his art printers in Zurich in 1889. From 1919 it was known as Jean Frey AG. This rare volume is dated from c. 1907 from advertisements within, and cannot be later than 1919 as it has the early printer's device to the final page.
Binding
Original pictorial boards
Publisher
Jean Frey Buch und Kunstdruckerei. Zurich.
Pages
96pp 46 plates 46pp ads 2pp family tree