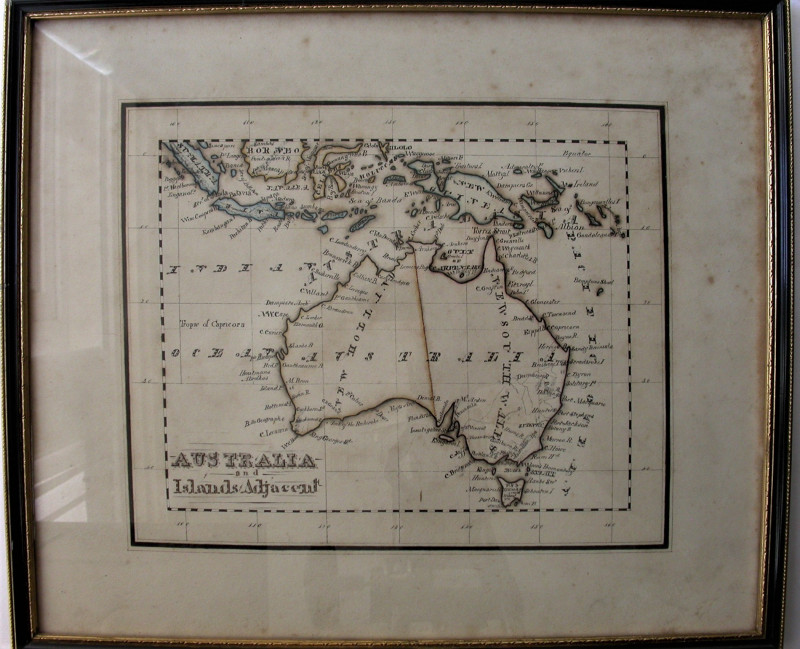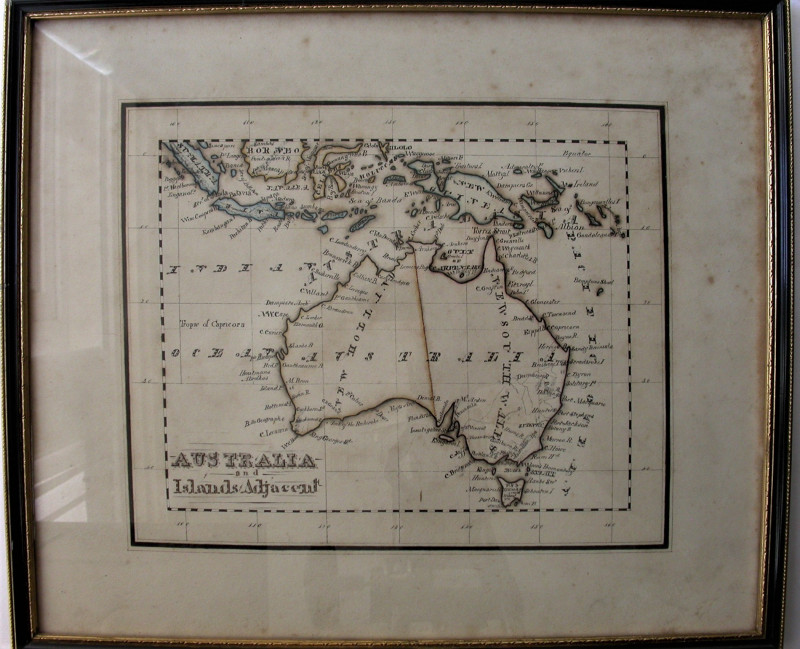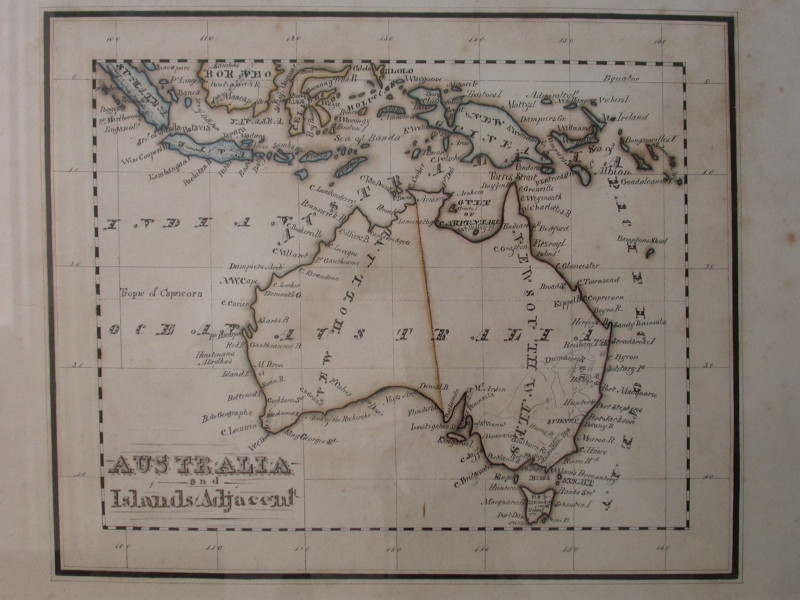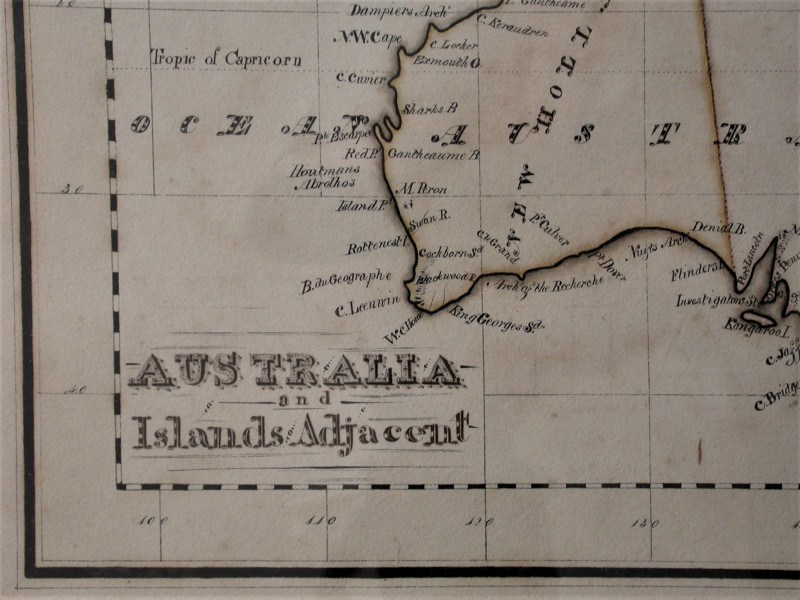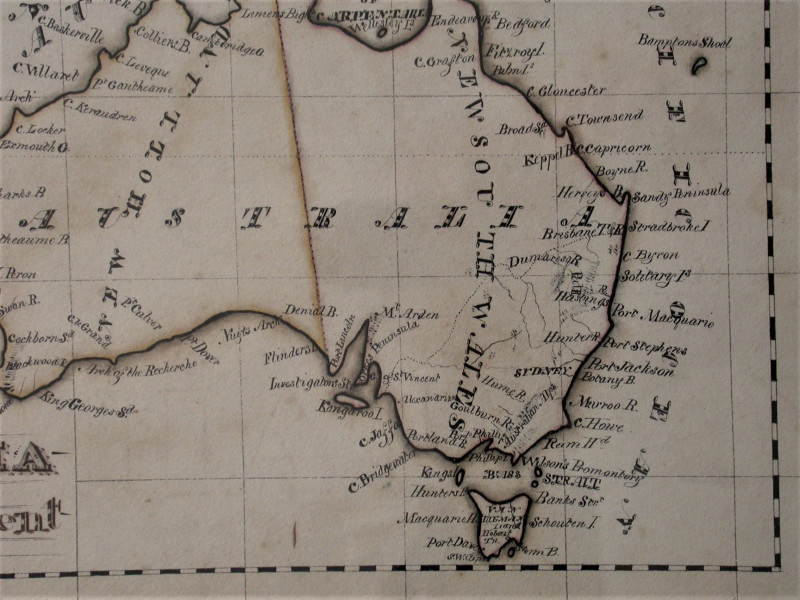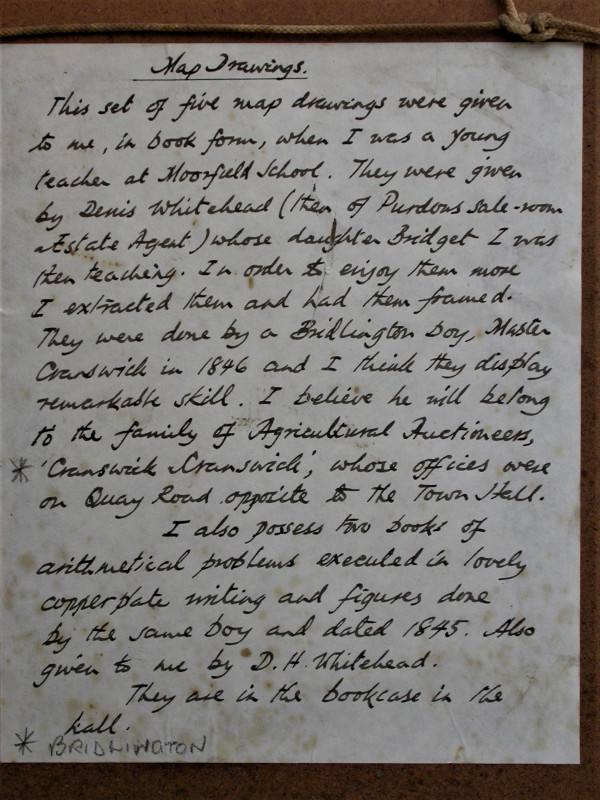 Book Description
Pasted to the back of the frame is 20 line explanation, on paper, of the origin of the map and how it came into the possession of a previous owner. "Done by a Bridlington boy in 1846 ... family of the Agricultural Auctioneers 'Cranswick & Cranswick' ". A neat map with considerable detail of coastal features of Australia, and of the islands to the north. The frame measures c.15 x 13ins.
Author
Cranswick ('Master')
Binding
Framed and glazed. Hogarth frame.
Publisher
Master Cranswick.
Illustrator
'Master Cranswick'.
Condition
Slight foxing, most to the borders.
Pages
1. c.10.5 x 8.5 ins. (to the ink border)