A Treatise on the Winning and Working of Collieries; including Numerous Statistics Regarding Ventilation and the Prevention of Accidents in Mines, and Illustrated with Explanatory Engravings and Colliery Plans.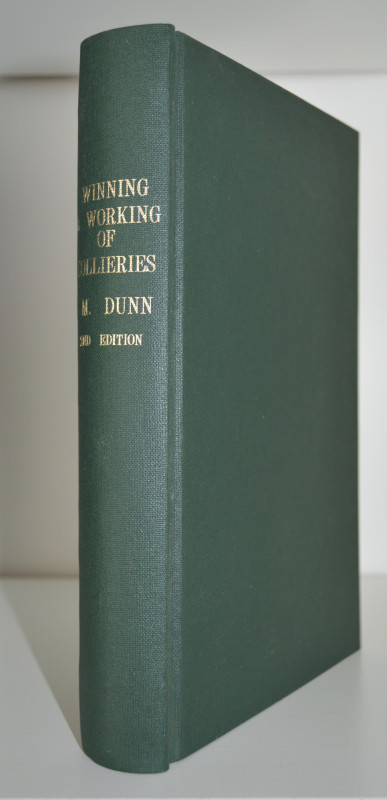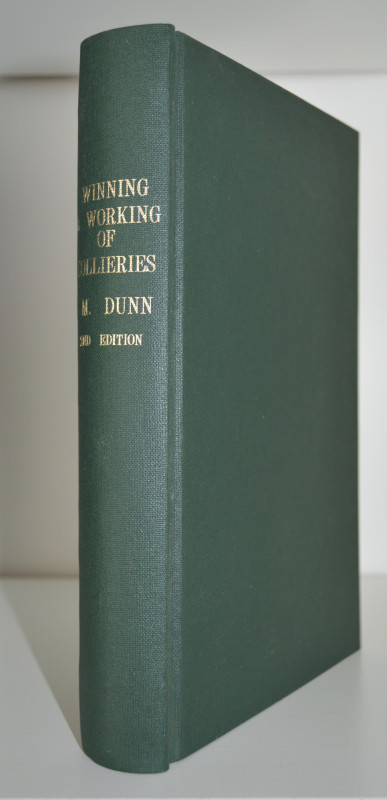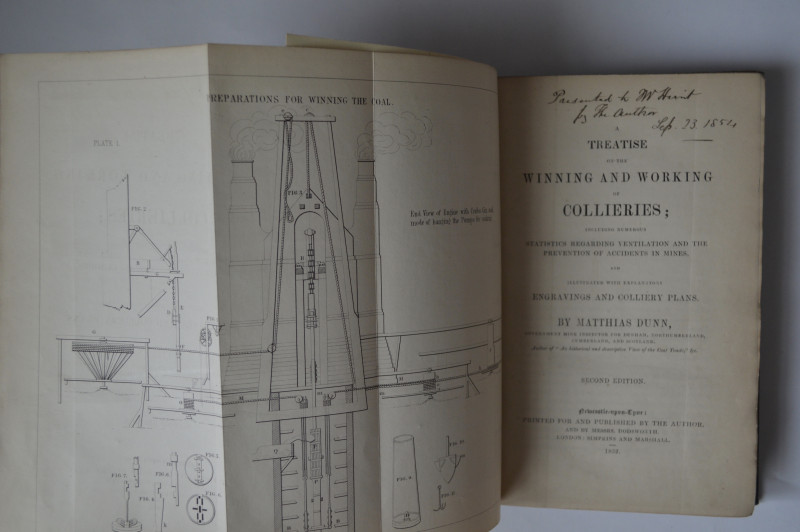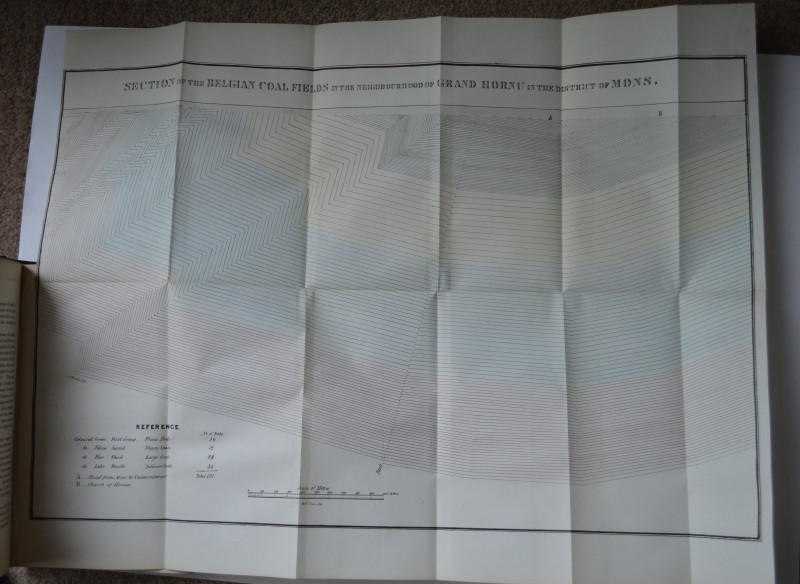 Book Description
Newcastle: published by the author and Messrs Dodsworth, second edition, xii, [2], 391, [3] pages including advert leaf, folding frontis, large folding coloured litho section (not usually present), 12 further plates as called for, presentation inscription from the author to title page, two page A.L.S bound in from the author to Robert Hunt, dated 2nd June 1855, discussing discrepancies in his account of collieries in the area and confusion over the intention of the 'new Bill'. Recent cloth binding and endpapers.
Dealer Notes
Matthias Dunn was Government Mine Inspector for Durham, Northumberland, Cumberland and Durham.