A Season at Harrogate; In a series of poetical epistles,from Benjamin Blunderhead,Esquire to his mother,in Derbyshire with useful and copious NOTES,descriptive of the Objects most worthy of Attention in the vicinity of Harrogate.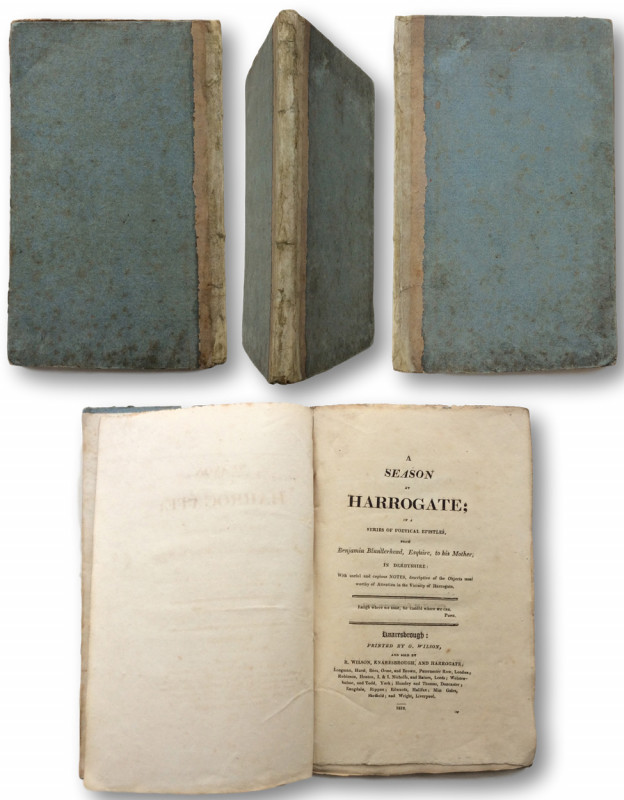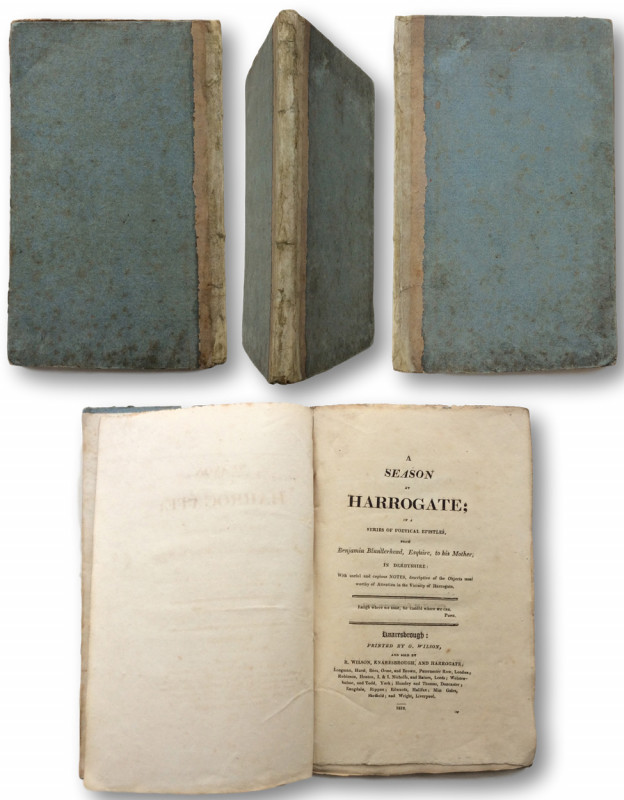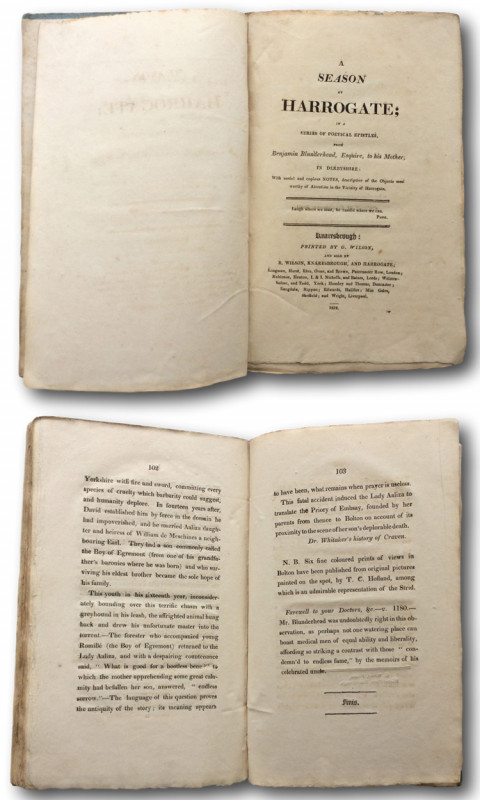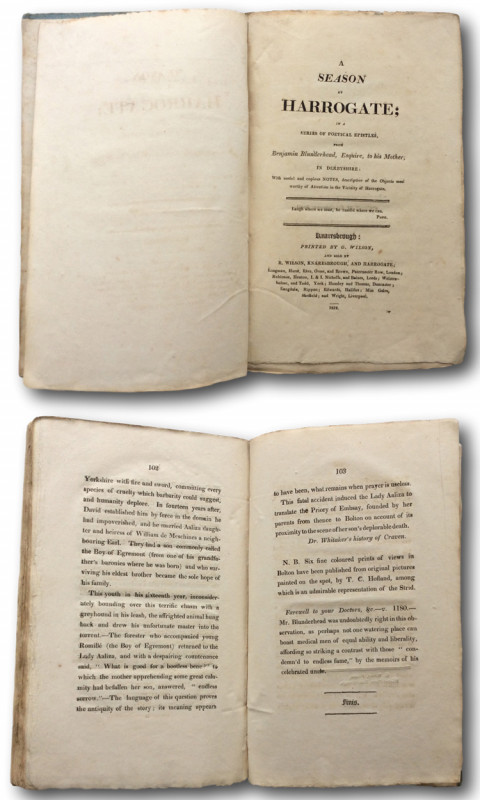 Book Description
A satirical poem inspired by Christopher Ansteys The New Bath Guide [1766] Hoflands version sees Blunderhead's nephew visit "The Bath of the North" and describes amongst other things the towns beauties,a visit from the quack Samuel Solomon and pronouncements on Southey and Byron among the wits at Wilson's Library. The daughter of a Sheffield saw manufacturer Barbara Wreakes was married to Thomas Bradshaw Hoole a merchant who died suddenly in1798 leaving her with two children and no means of support. In 1805 with the help of James Montgomery, she published a volume of poems which attracted over 2000 subscribers enabling her to open a boarding school in Harrogate. With her second husband, the Sheffield painter Thomas C. Hofland she settled in London and published over sixty didactic moral stories and schoolbooks. A very nice copy of the First Edition in restored original boards
Author
Hoole, Barbara. HOFLAND Mrs. [Barbara Wreakes- Hoole Hofland 1770-1844]
Binding
Original drab boards
Publisher
KNARESBROUGH printed by G.Wilson 1812.