A Report from the Commissioners appointed to take, examine and state, &c. With a State of the Expence of the Late War.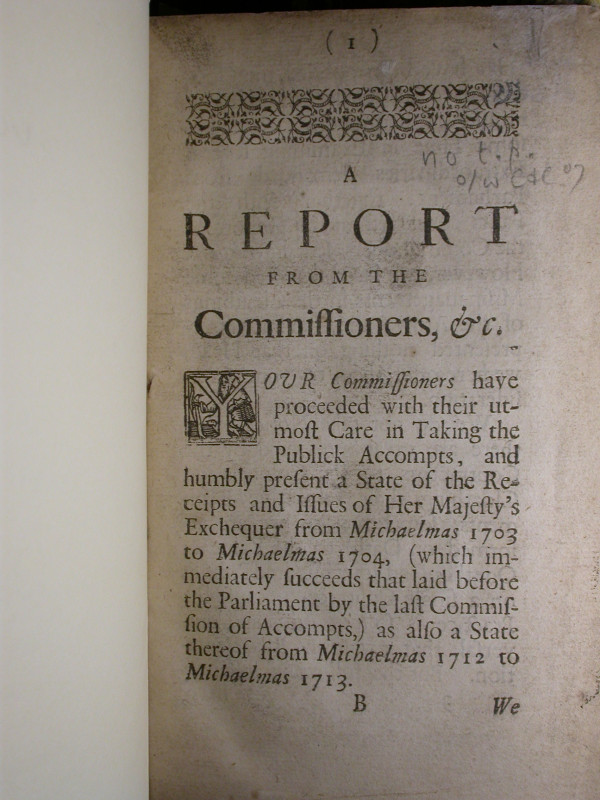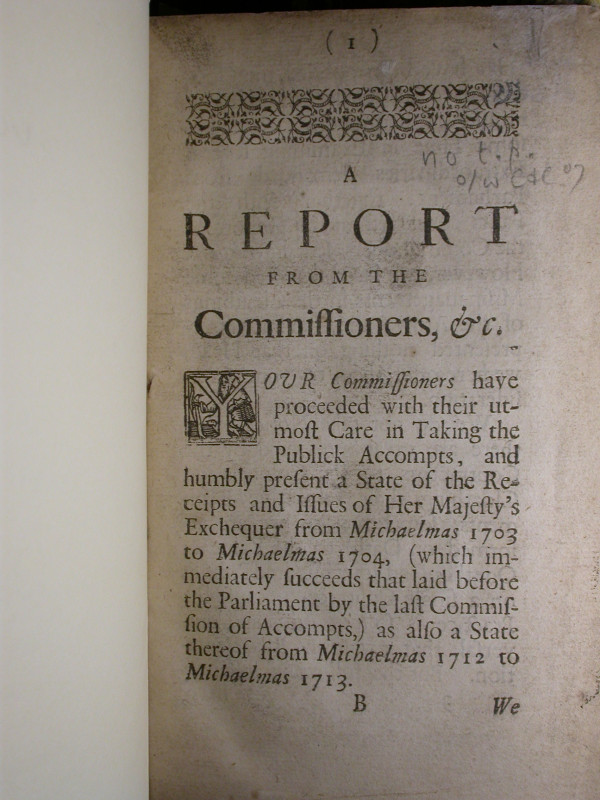 Book Description
Page 56 is a very large folding 'chart' 'A State of the Expence of the late WAR' in which is set out the year of the expenditure, the services provided, the cost, the running annual totals, by whom payment made, the exact dates, payments on account for forces employed in the War abroad, payments on account for Guards and Garrisons, Land Services, Sea Services and ... and more, the Grand Total £65,853,799-8-7 (and a halfpenny). 'Officals accounting in disarray, bakers cheating Navy purchasing Officers, expenditure on Military Hospitals ... '.
Dealer Notes
#20549
Author
Great Britain, Parliament.
Binding
Rebound in marbled paper boards over cloth spine. Paper title label to upper cover.
Condition
Lacks the title page (and half title?) and commencing with B1 (page 1). The text block with dust soiling and slight tanning.
Pages
78pp. 18.5cm. (see 'condition').