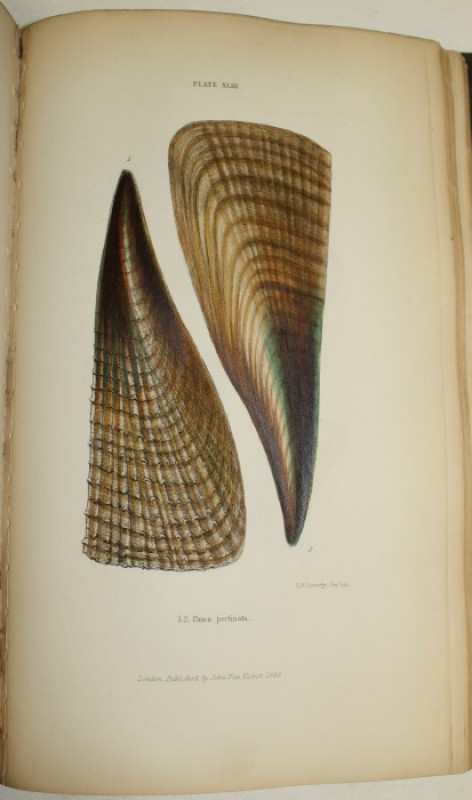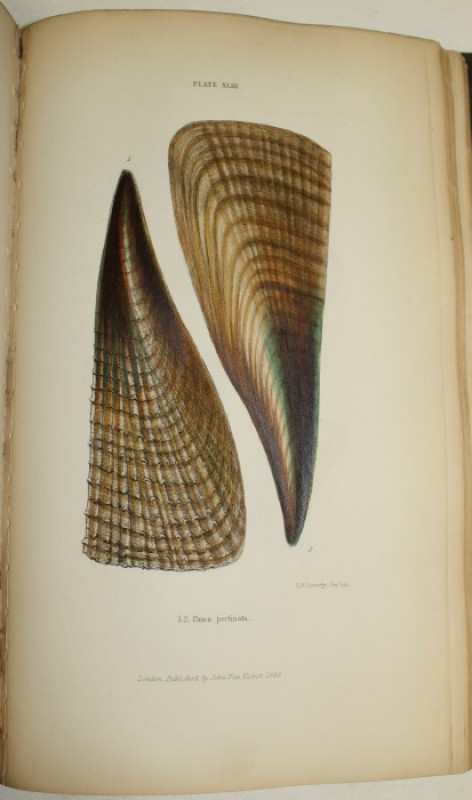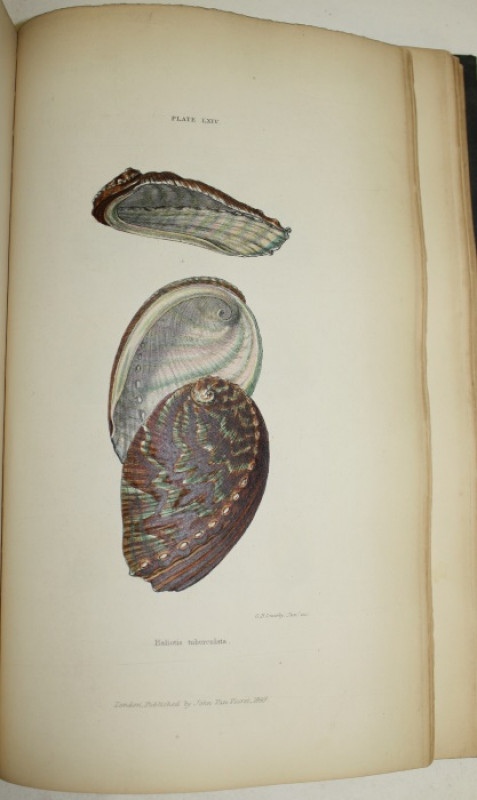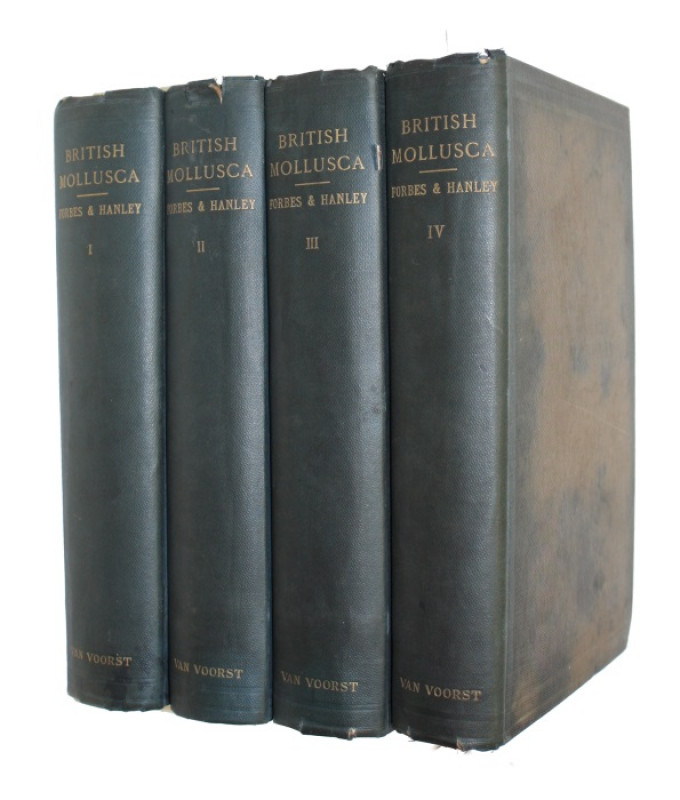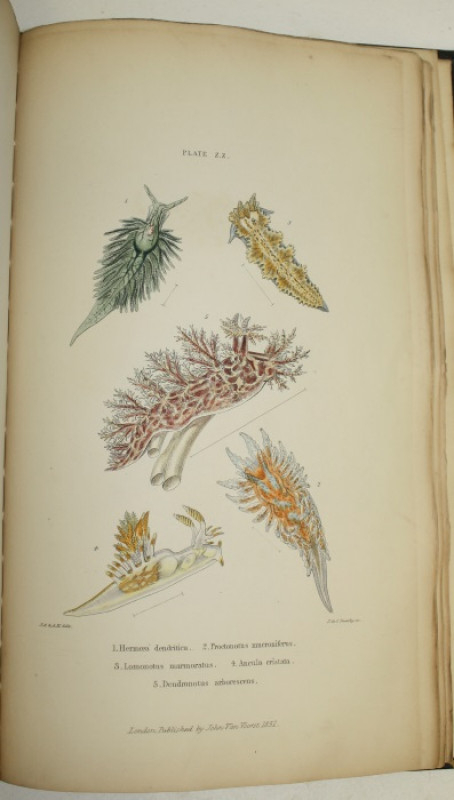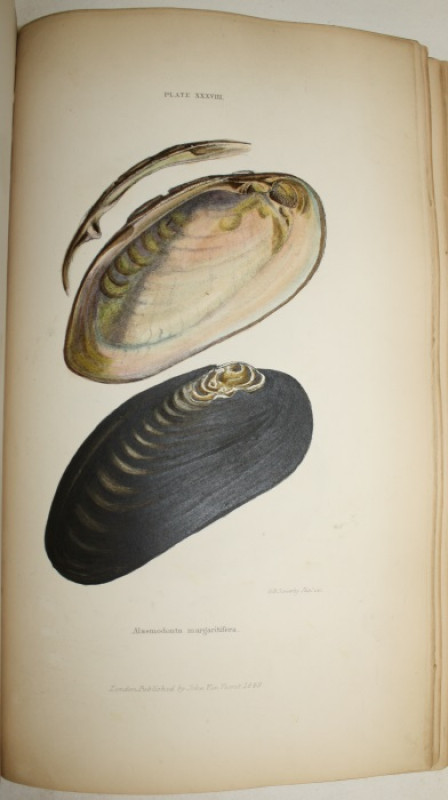 Book Description
lxxx, 486; viii, 557; x, 616; vi, 302 pp., 2 plain + 201 hand-coloured lithographic plates, 4 vols, roy. 8vo, orig. cloth, patchily faded, a few small nicks to spines; endpapers foxed - generally very clean. Exquisitely hand coloured plates. Some gatherings unopened. Vg.
Dealer Notes
Plates by G.B. Sowerby and James de Carle Sowerby. Rare large paper edition with plates hand-coloured (in the small paper edition plates are uncoloured). The two plain plates are never coloured. Plates comprise 139 of shells and 64 of animals. [Nissen ZBI, 1406].
[33002]
Author
FORBES, E.; HANLEY, S.
Publisher
Van Voorst: London