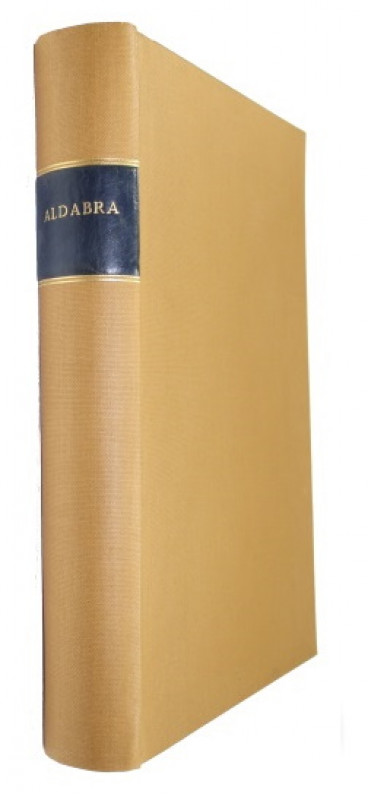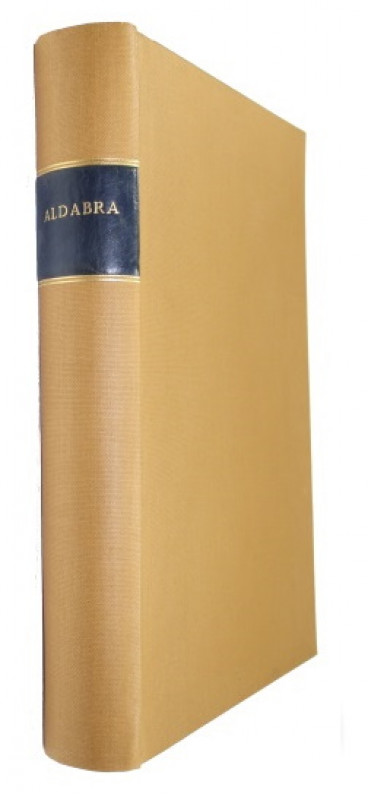 Book Description
Philosophical Transactions of the Royal Society of London Series B, Vol. 260. Aldabra is one of a scattered group of four atolls lying between the northern tip of Madagascar and Mombasa. During the 1960s this ecologically significant raised coral atoll came under threat of development from a proposed military airport and a BBC transmitter. This led to an international protest by scientists known as 'the Aldabra Affair'. This work provides detailed reports of a major scientific expedition to Aldabra, under the leadership of Prof. D.R. Stoddart. Over 40 international naturalists were engaged in conducting a study of the flora and fauna of the atoll. In addition to natural history, it also includes reports on geomorphology, climate, human settlement and development, and place names.
Dealer Notes
654 pp., 33 plates (2 col), folding map, text figs, 4to, buckram, leather title-piece to spine, front wrapper retained. From the library of Prof. J. Green (1928-2016), with his name to titlepage. Fine.
[38434]
Author
WESTOLL, T.S.; STODDART, D.R.
Publisher
Royal Society: London