OUR MAY / LONDON ANTIQUARIAN ONLINE BOOK FAIR, IN PARTNERSHIP WITH VIALIBRI, IS OPEN!
1000's OF BOOKS/ITEMS ON OFFER
CLICK
HERE
TO FIND OUT MORE...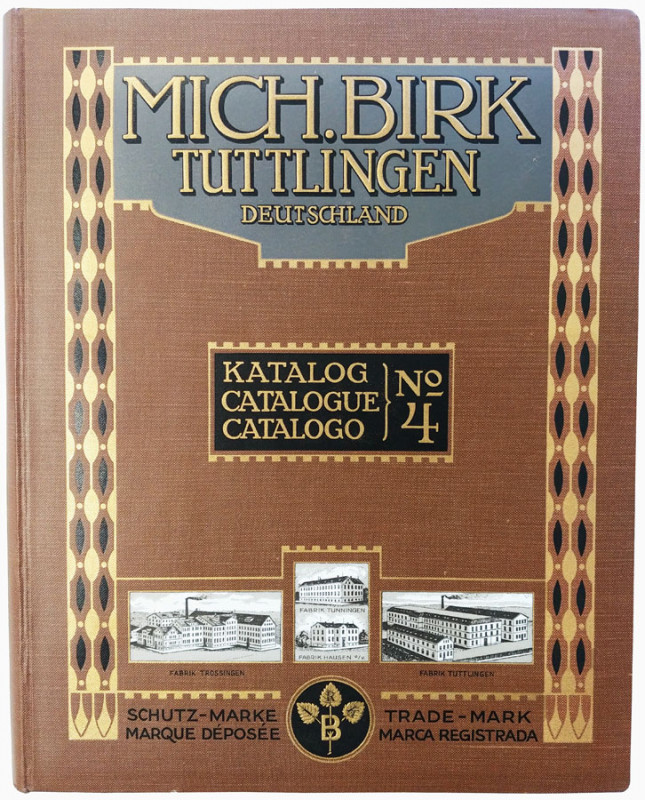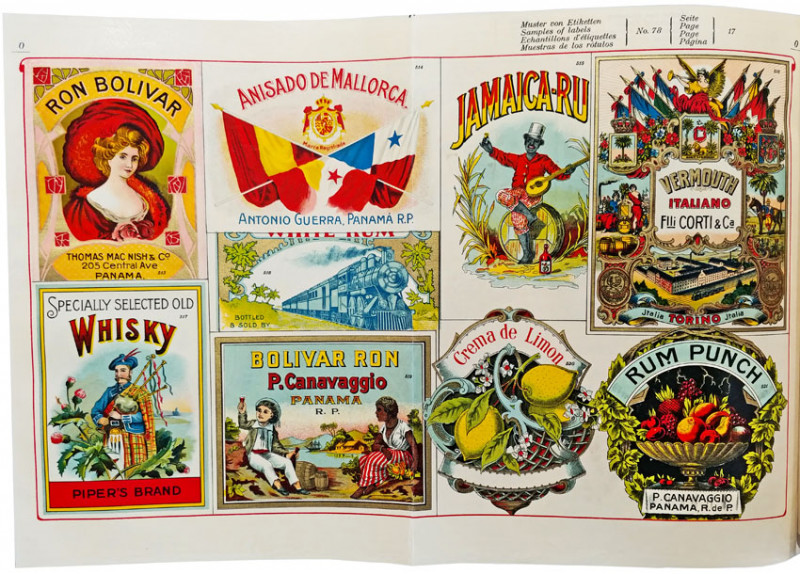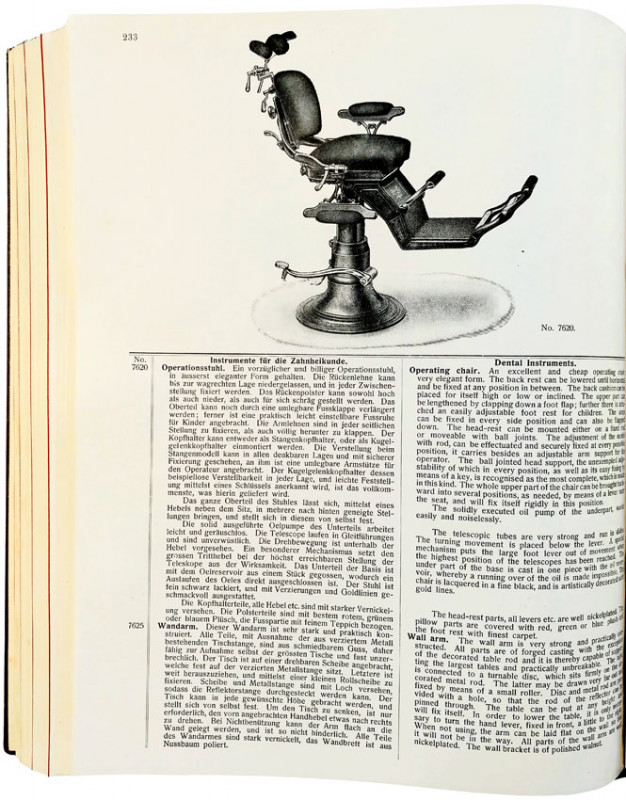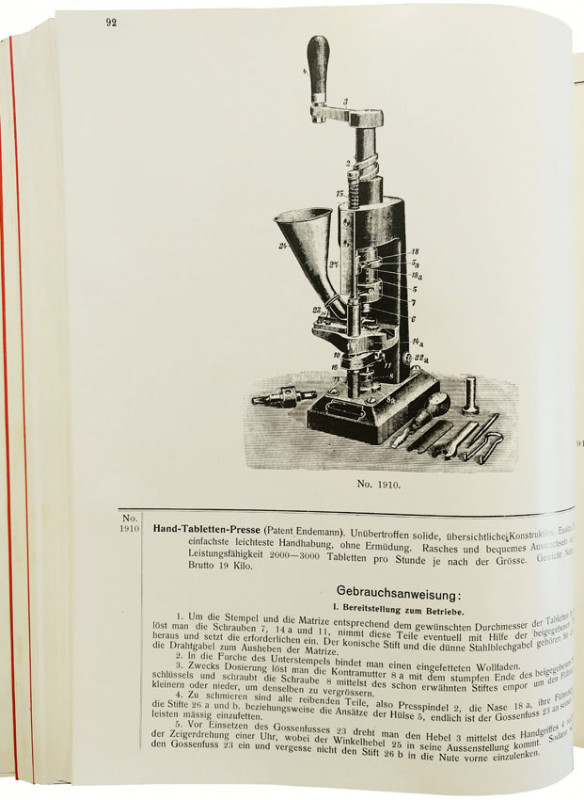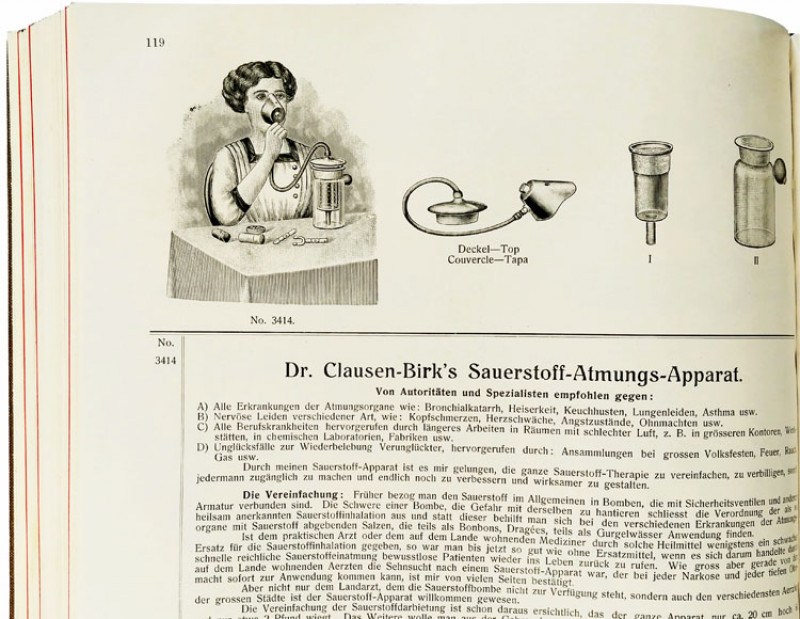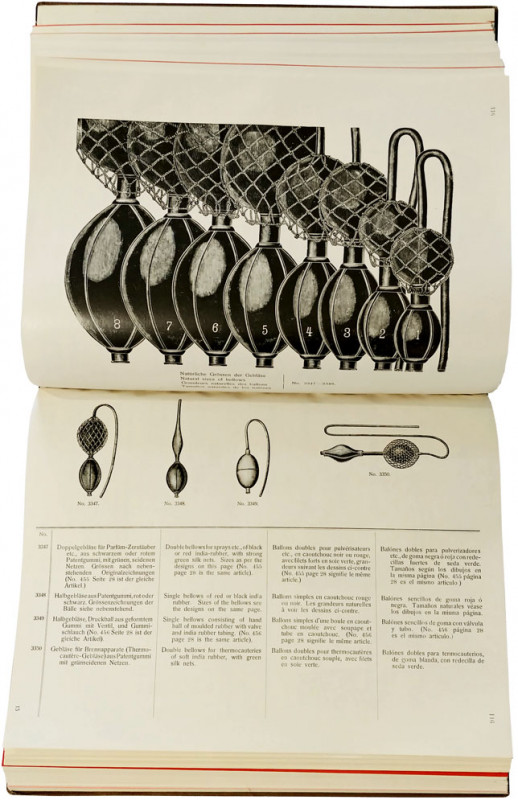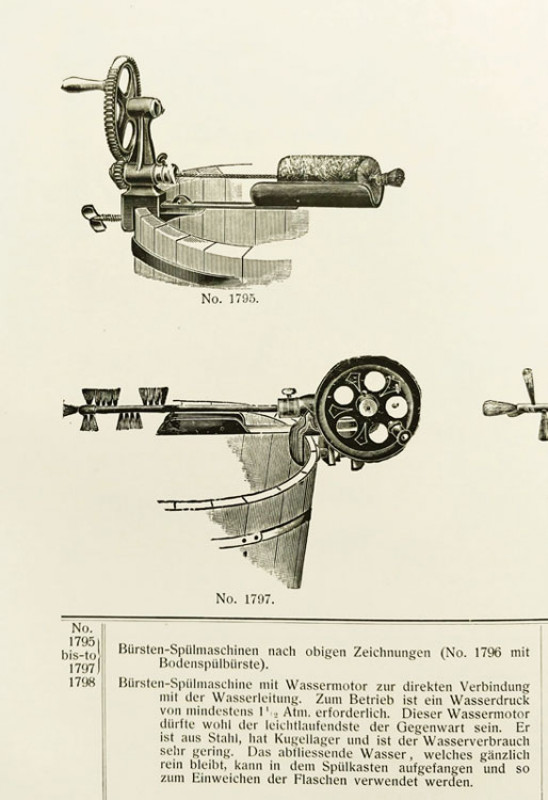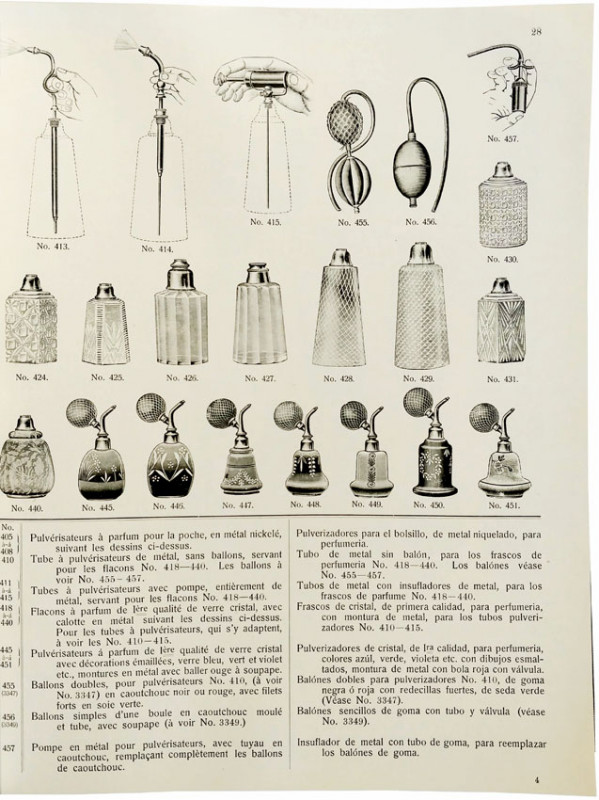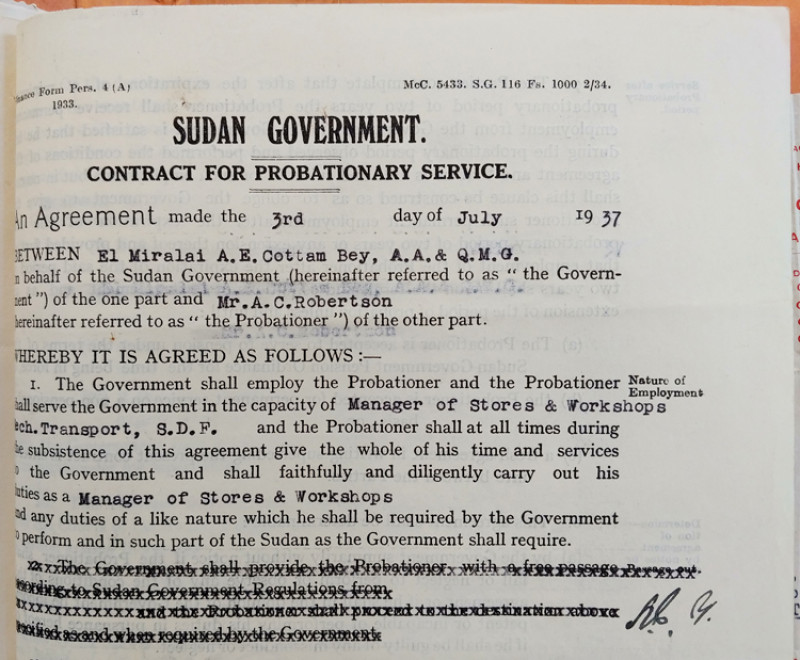 Book Description
Extensive and complete product catalog of the German pharmaceutical and medical supply firm Mich.G.Birk GmbH & Co. [predecessor to today's BIRK Rundkartonagen GmbH & Co. KG], a highly reputable global firm established in Germany by wainwright [wagon maker] Michael Birk in 1879, designed for the private use of a single client. 8vo. 580 pages of text [double-leaf pagination tallies 290], xxxi (index), plus 20 pages colour chromolithographed frontispiece illustrations of sample labels ads - some of which are fold-outs, plus 9 pages of actual label samples mounted to the leafs. Text is complete in four languages - German, English, French, and Spanish, with the foremost leaf of proprietorship adding also Portuguese. Publisher's original illustrated binding, brown cloth titled in gilt and black lettering to front and spine, "Mich.Birk. Tuttlingen Deutschland. Katalog No.4." Occasional finger markings in the margins of five leaves only, specifically from the person who manually mounted the adhesive labels, otherwise in Near Fine condition, seldom seen complete, and in such pristine never-used condition, an exceedingly scarce volume in this state.
Dealer Notes
Volumes such as this would have been issued to a specific client, for their own reference only. The following simple agreement is printed in five languages to the first leaf: "This list is to remain the property of the firm of Mich. Birk of Tuttlingen and only Mr._______ has been entrusted with the sole use of it. Reprints prohibited, will be prosecuted by law." The present volume was not assigned to anyone and remains as new, in original condition.
Interestingly, the "Terms of Business" which prefaces the first section of product, is written in such a way that reveals the very personalized service offered by the owner of the firm, in spite of being an international success by this time.
A pleasing repository of 1920s marketing of products from around the globe offered by the respected long-standing and leading packaging firm of Michael Birk - from a brief period when they also offered medical and surgical instruments, equipment and even laboratory furniture.
It was in 1920 that Michael Birk expanded his export trade overseas and established offices in Mexico and South America, at the same time offering global distribution of products and instruments for the medical technology industry, from renowned manufacturers located in Tuttlingen, Germany. He also introduced significantly advanced offerings to his clients, such as grease-proof cardboard ointment containers, embossed colour labels according to individual customer requirements. [After the Second World War, global economics caused the firm to return its focus entirely to the development and production of packaging.] The present volume is a fine survivor of this pinnacle period in the firm's history, and an exceedingly scarce find in its pristine condition.
Divided into four sections, the catalogue offers:
1: Packaging articles, paper supplies and advertising matters
2: Apothecary and laboratory furnitures, apparatus and chemist supply
3: Rubber supplies and bandage materials, articles for hygiene and nursery, hypodermic and other injection syringes
4: Surgical instruments, operation tables and disinfection and sterilising apparatus
With superior descriptions, exquisite illustrations, and actual label samples, Michael Birk's complete product line in the inter-war period, after having just expanded to South America, is beautifully presented herein.
The first 29 pages comprise innumerable chromolithographed examples of product labels, as well as a large number of tangible label samples, crisp and colourful, several with gilt features. Represented in the lot are pharmaceutical medicines, spirits, household products, and perfume, for products all around the world, each label with its own product number for ordering efficiency.
Beautiful chromolithographic labels were produced, these to be ordered and used by pharmacists who would fill and label bottles, jars and tins for their patients at their own shops around the world. Select labels were available in a personalised format with the shopkeeper's name and shop address. Most are very elaborate, bright and eye-catching, the designs in keeping with the country of origin and contents of the products.
Serving a wide international market, examples are shown in several languages, including Norwegian, Greek, Arabic, German, French, Spanish, and more. A few of the places named on the samples, providing a glimpse of the locations where the Birk firm serviced clients and their sourced products, include Mansoura in Algeria, Alexandria and Cairo in Egypt, Beirut which was then the capital of Syria, Damascus in Syria, Istanbul in Turkey, Torino in Italy, Bergen in Norway, Paris in France, Guanajuato in Mexico, Limón in Costa Rica, Pará and Rio de Janeiro in Brazil, La Paz in Bolivia, Panama, Lima in Peru, Maracaibo in Venezuela, Port of Spain in Trinidad, Havana in Cuba, etc.
Some of the products include lemon and orange syrup, ginger ale, Egyptian nerve tonic, quinine, tooth powder, cod liver oil, antiseptics, a variety of alcoholic beverages including wine, port, rum, champagne, and gin, as well as perfumes and scented waters.
Condition
Occasional finger markings in the margins of five leaves only, specifically from the person who manually mounted the adhesive labels, otherwise in Near Fine condition.