Regretfully, due to Covid-19, we have decided to cancel our fairs up until the end of December. However, at this stage, we cannot confirm if our London Christmas Fair will take place but we will keep you updated.
OUR ONLINE BOOK FAIR IS STILL OPEN! ENJOY!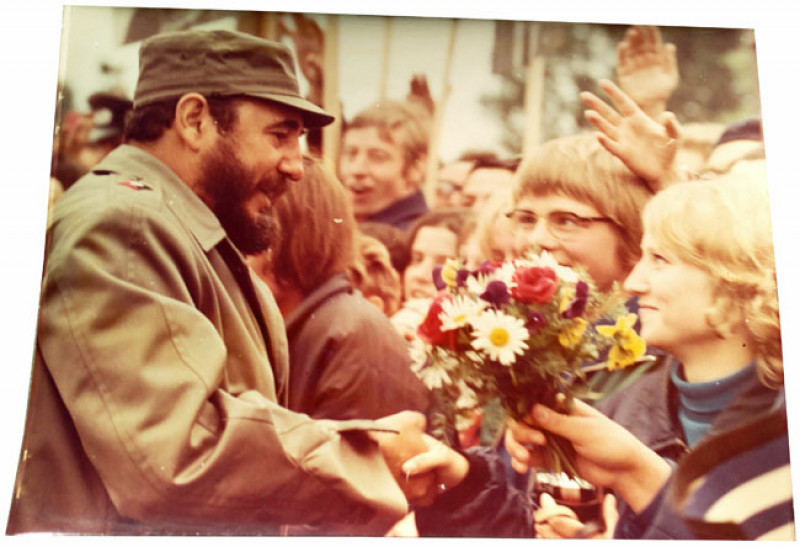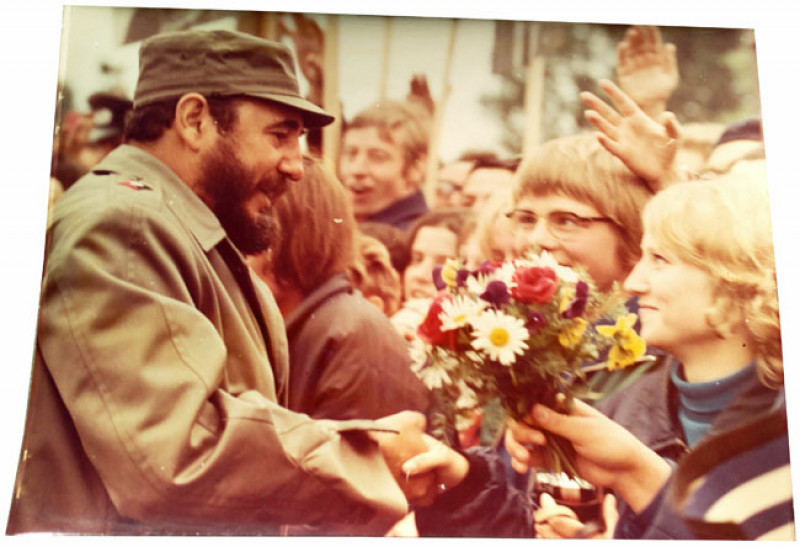 Book Description
Berlin: 1972. One (1) large print press photographs of Fidel Castro taken in Berlin during his tour of East Germany to establish friendship and cooperation between German's Free Democratic Party (GDR) and the Cuban Republic. Photograph measures 40,5 x 30 cm. A Rare vintage colour photograph. Fidel Castro is seen here greeting German civilians, after having made a formal public address. This striking vintage photograph shows prominent Communist leader Fidel Castro as he was gaining an important political alliance and eliciting foreign civilian support during his first tour of East Germany. Fidel Castro's visit to Berlin began on June 13, 1972 and at various points addressed the border guards that policed the Berlin Wall to prevent East Germans from escaping to the West. At Brandenburg gate on June 14 in the afternoon he addressed the men charged with shooting East Germans fleeing to West Germany as "the courageous and self-denying border guards of the Free Democratic Party (GDR) People's Army who stand guard in the front line of the entire-socialist community." Later in the evening Premier Castro addressed the Nikolay Bezarin Barracks in East Berlin.
Dealer Notes
The photographer is Hans-Joachim Spremberg (1943-1978), commonly known as Joachim Spremberg, a German photojournalist in East Germany. He was born in Berlin, and documented life in East Berlin, as well as the construction of the Berlin TV tower. He was selected as official photographer for several high state occasions with Free Democratic Party (GDR) Party, and also with communist politician Walter Ulbricht. He died in a helicopter crash at Wadi Suf al-Jin in Libya.