PLEASE NOTE - OUR TELEPHONE NUMBER HAS NOW CHANGED TO 01763 248921OUR THEMED FEBRUARY ONLINE FAIR IS NOW OPEN.
1000's OF BOOKS/ITEMS ON OFFER TO SUIT EVERYONE!
CLICK
HERE
TO FIND OUT MORE...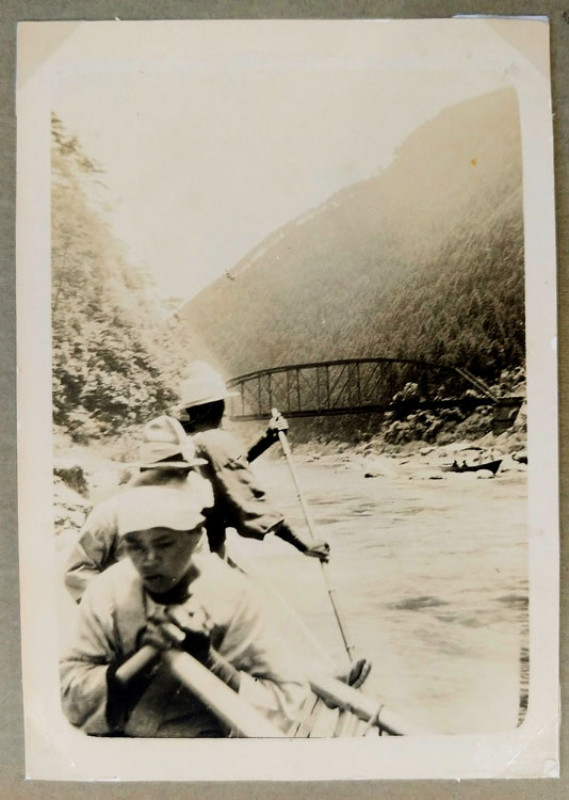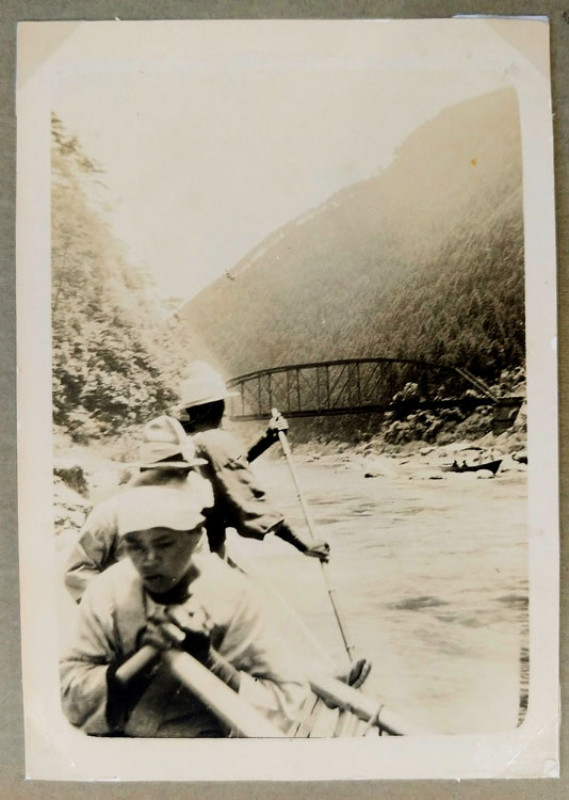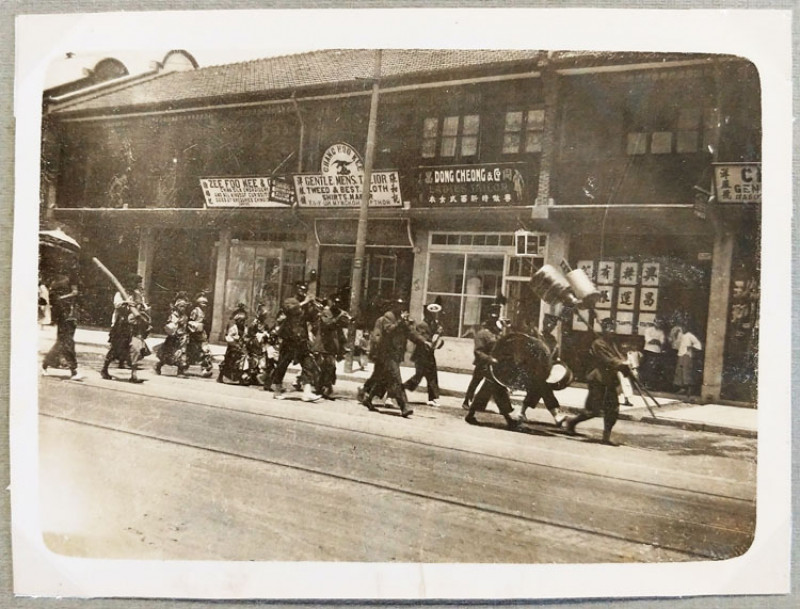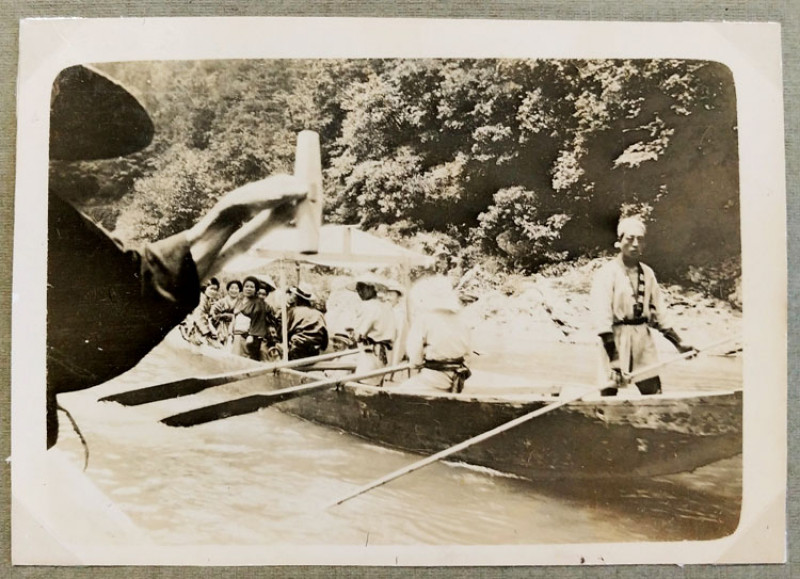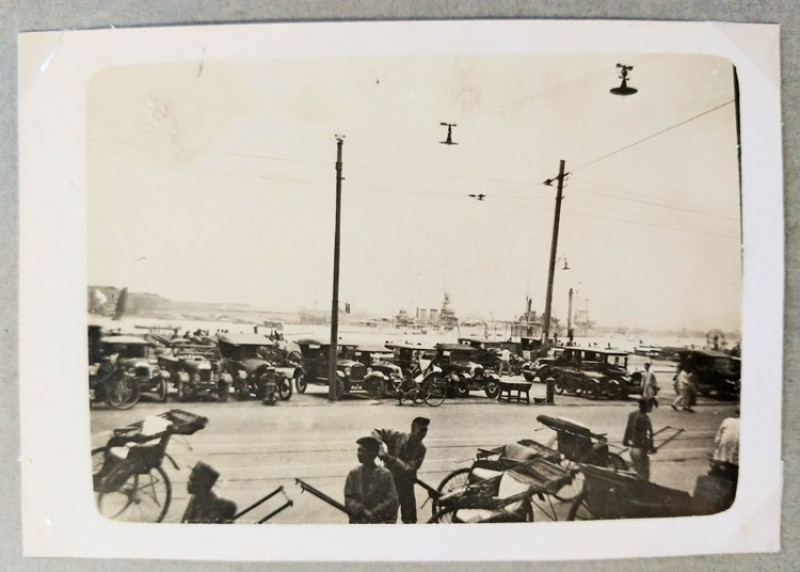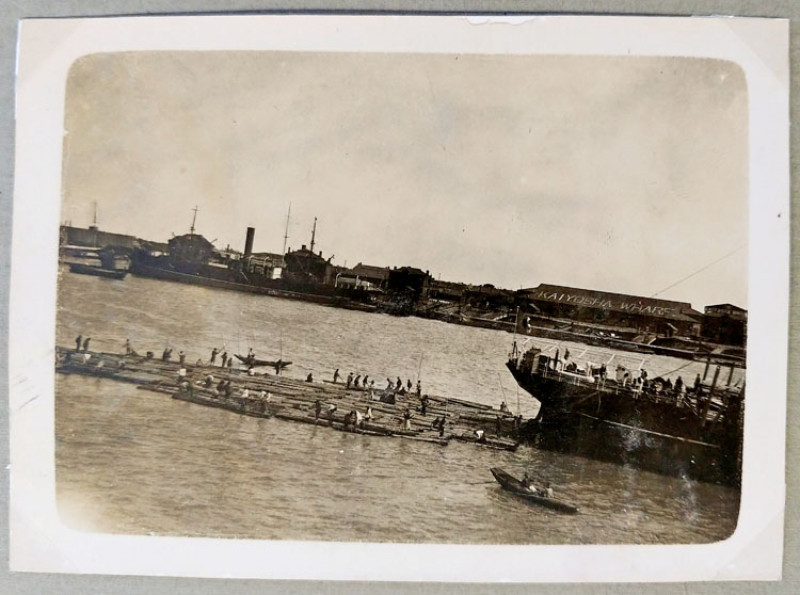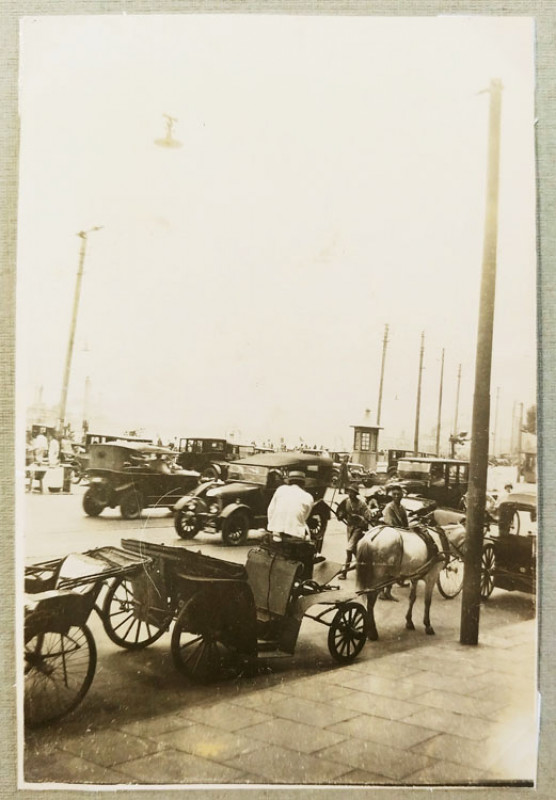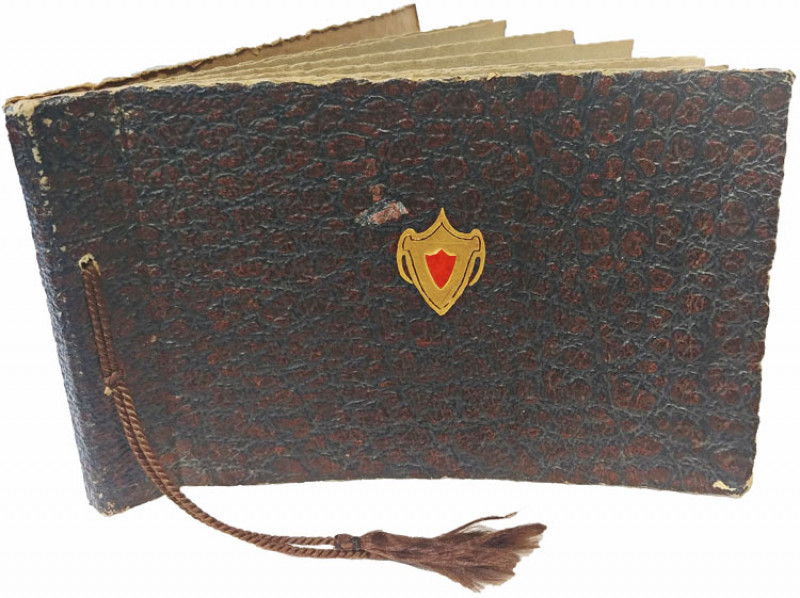 Book Description
Album of snapshot photographs taken by a European mariner in China. Contains 20 gelatin silver print photographs mounted with clear corners onto taupe cardstock leaves. Oblong 8vo. string-tied album measuring approximately 20,5 x 13 cm, brown patterned paper boards, gilt armour to front. Photographs measure approximately 11 x 8 cm, with one being larger at 14 x 8 cm.
Dealer Notes
The timber trade is illustrated by a large vessel pulling logs in front of the Kaiyosha Wharf at Pootung, Shanghai, with numerous Chinese men standing on the train of logs to direct them.
A Chinese musical procession is photographed passing through a market street, where we also notice Chinese tailors catering to the growing number of foreigners settling and visiting China. Chang Hoo Kee advertises "Gentlemens Tailor. Tweed & Best. Cloth Shirts Maker." Next door, Dong Cheong & Co. advertises as a "Ladies Tailor." A third tailor has a shop next to that.
The photographer/mariner plied the rivers inland, and there he captured scenes of locals navigating the rivers in long hand-carved wooden boats to ferry passengers and cargo between villages.
The junks sailing in the harbour, the one-man rickshaws, and the horse-drawn carriages are reminiscent of earlier times, traditions holding strong.
The motorcars, together with the early and rather utilitarian streetlights hanging over the streets from an overhead wire supported by power poles, serve to date the images to the mid-1920s.
Condition
Very Good Condition.