PLEASE NOTE - OUR TELEPHONE NUMBER HAS NOW CHANGED TO 01763 248921OUR THEMED FEBRUARY ONLINE FAIR IS NOW OPEN.
1000's OF BOOKS/ITEMS ON OFFER TO SUIT EVERYONE!
CLICK
HERE
TO FIND OUT MORE...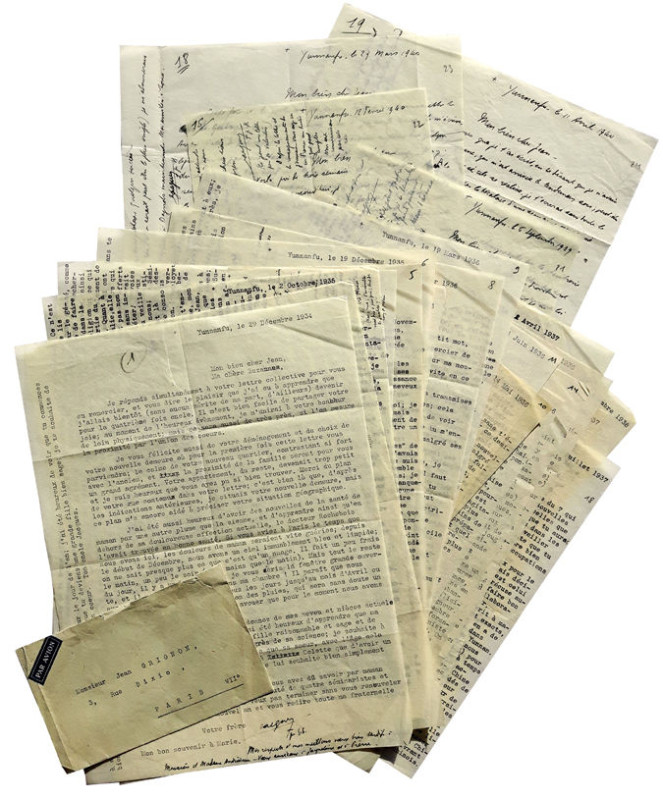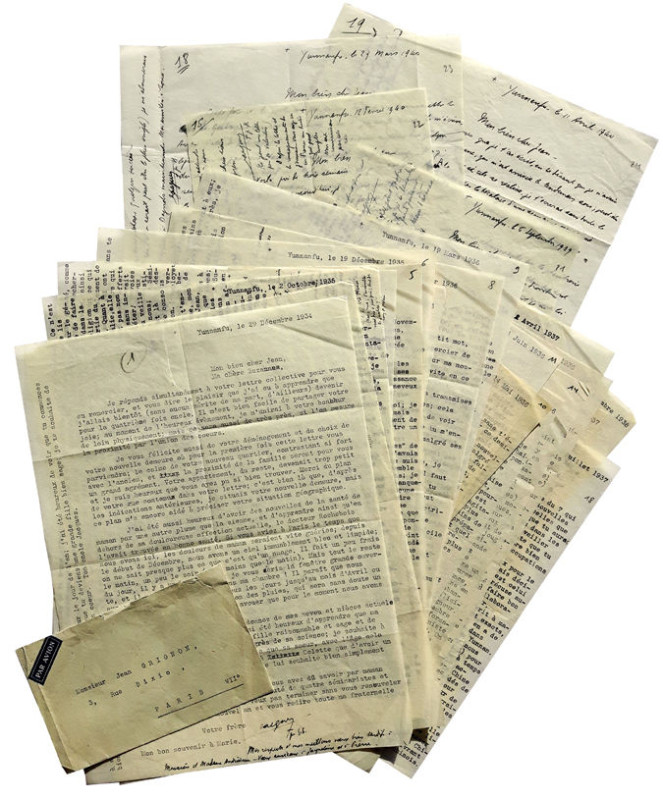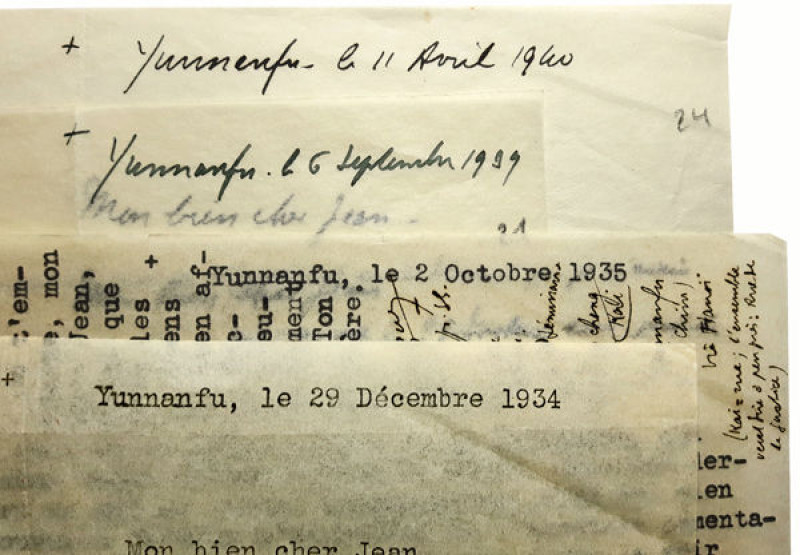 Book Description
Yunnan Fu [Kunming], 29 December 1934 - 11 April 1940. Twenty-four (24) letters written by French priest Jacques Grignon while in South China working to establish a seminary for the Catholic Church, feature firsthand accounts of Communist movements and attacks, of the Japanese threat, and the general state of affairs during the first part of the Chinese Civil War. All text is in French. Twenty letters are typescript, signed "Jacques" in manuscript and feature occasional manuscript annotations by the author; four letters are in manuscript and signed in the same manner as the latter. Together with one envelope addressed in typescript to the writer's brother Jean Grignon in Paris, to whom all of the letters are addressed. 8vo. 23 pages altogether, on single leaf delicate tissue writing paper, ranging in size slightly, the smallest leafs measuring approximately 13,5 x 21 cm, the largest measuring approximately 19 x 25 cm. Envelope measures approximately 13 x 8 cm. An excellent primary source content.
Author
Xi'an Incident - Chiang Kai-shek
Condition
Tear to upper margin of one letter, unobtrusive to text, otherwise the lot in very good condition.