WE ARE STILL NOT HOLDING PHYSICAL FAIRS ☹
COME JOIN US ON 29TH JANUARY AT 12 NOON FOR OUR FIRST ONLINE FAIR FOR 2021
1000's OF BOOKS/ITEMS ON OFFER TO SUIT EVERYONE! 😀
CLICK
HERE
TO ENTER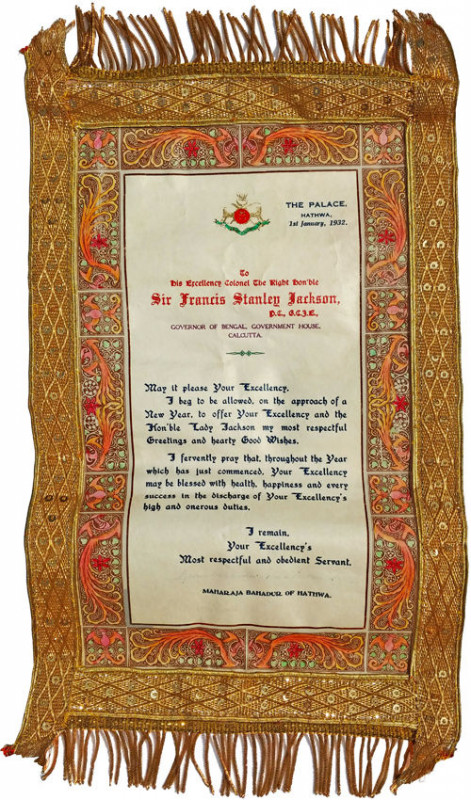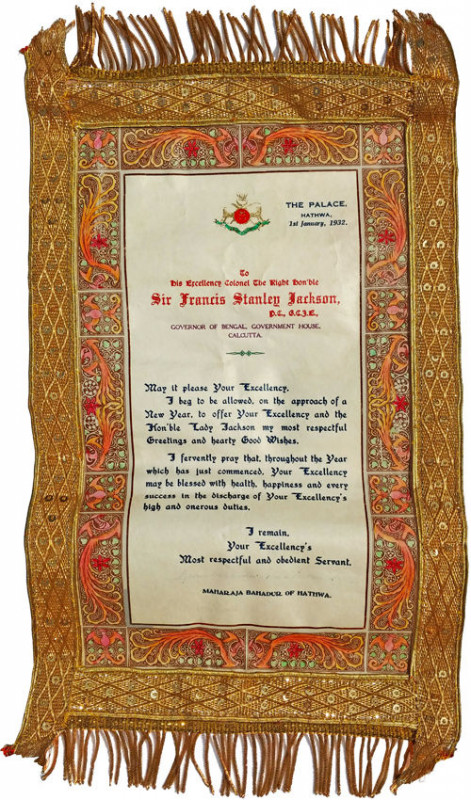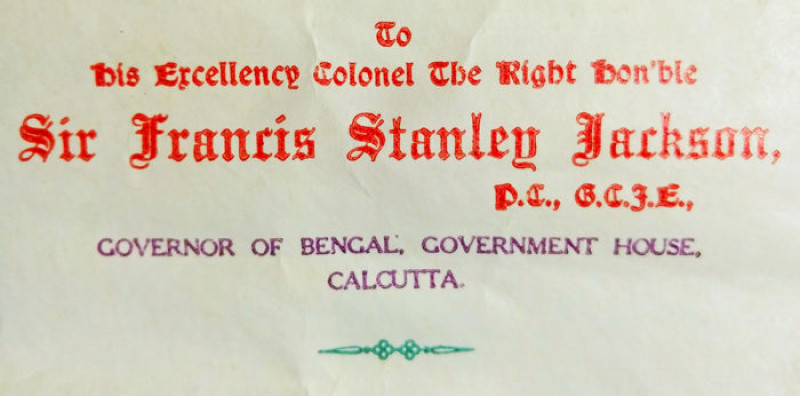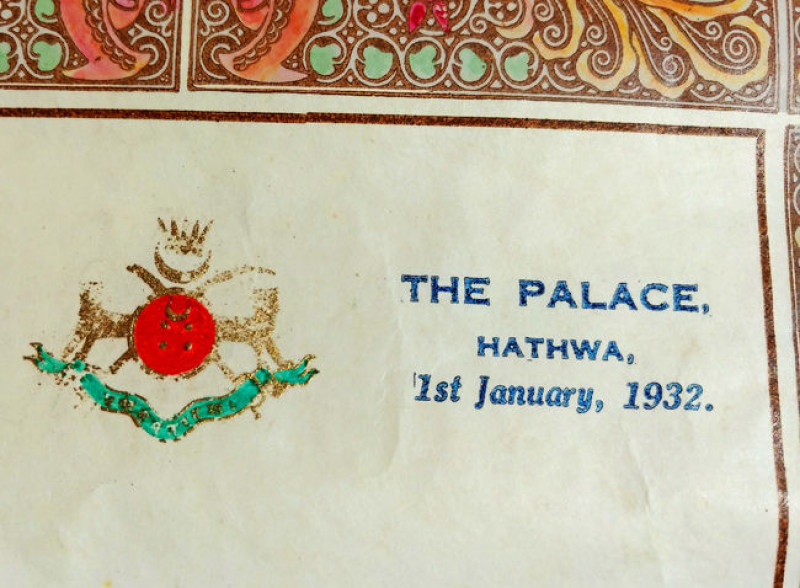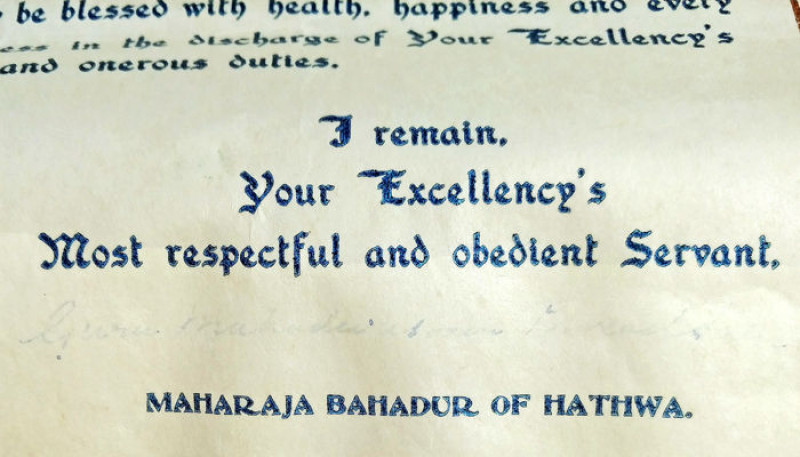 Book Description
[Hathwa Palace (Hathua, Gopalganj District, Bihar State), 1 January 1932] - A personal and exquisite New Years' greeting for Governor of Bengal Sir Francis Stanley Jackson, from the Maharajah Bahadur of Hathwa, signed in the original by the latter "Guru Mahadev Ashram Prasad Sahi". Single leaf one-off printed document on parchment, with illustrated border, recto framed with exquisite gilt ribbons sequined, embroidered, with tassels, verso backed with pink silk textile, measuring approximately 26,5 x 42 cm. A singular and personal document from royalty of India. A singular document, elegantly crafted and signed by a Maharajah, commemorates the end of term for Sir Francis Stanley Jackson as British Governor of Bengal. Sir Francis Stanley Jackson GCSI GCIE KStJ (1870-1947) was a captain in the British Army and served in the Boer War, a Conservative Party MP, Governor of Bengal from 1927 to 1932, and an avid English cricketer. During Stanley's time at Harrow School his fag [personal servant] was fellow parliamentarian and future Prime Minister Winston Churchill. Only five weeks after this document was made, on 6 February 1932, Jackson narrowly escaped an attempted assassination by a female student named Bina Das as he was making a speech in the Convocation Hall of the University of Calcutta. The girl fired 5 pistol shots at close range, the revolver supplied by another freedom fighter named Kamala Das Gupta. Jackson sidestepped and ducked. Escaping unharmed and smiling the Governor resumed his speech amid cheers. The attacker was tackled and disarmed by Lieutenant-Colonel Hassan Suhrawardy, Vice Chancellor of the University of Calcutta, who was knighted by the King for his heroism. Miss Das was sentenced to nine years of rigorous imprisonment.
Author
Original Signature of Maharajah of Calcutta
Condition
Signature faint, document creased, otherwise in very good condition, nicely preserved, clean and bright.