Regretfully, due to Covid-19, all our fairs up until the end of December have now been cancelled.
COME JOIN US ON 29TH NOVEMBER AT 12 NOON WHEN OUR XMAS ONLINE BOOK FAIR GOES LIVE!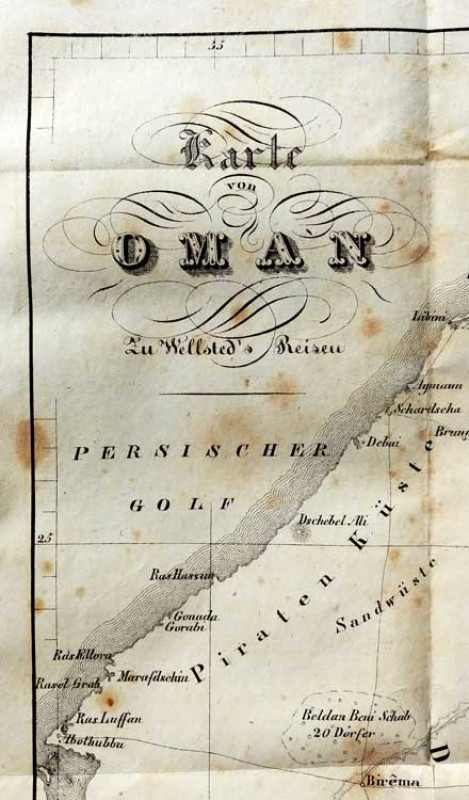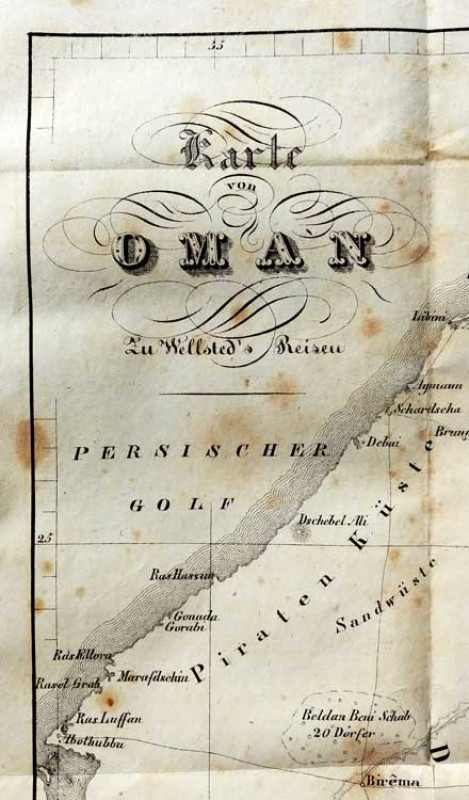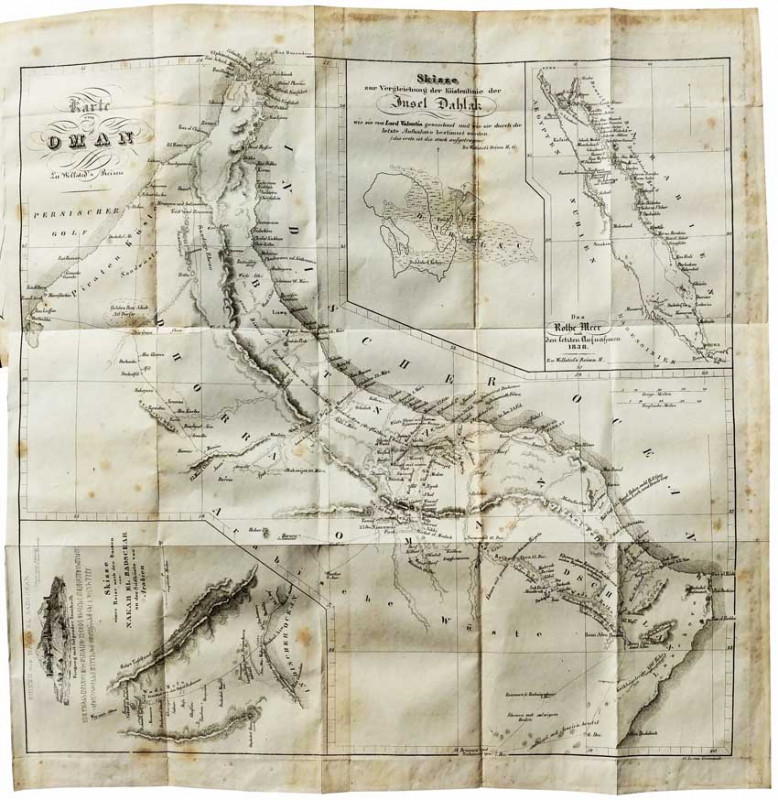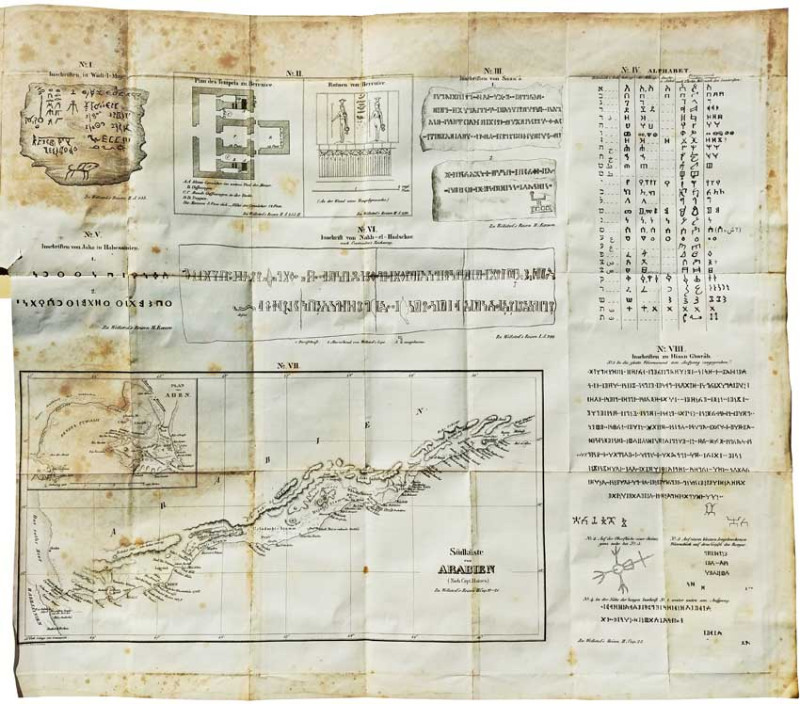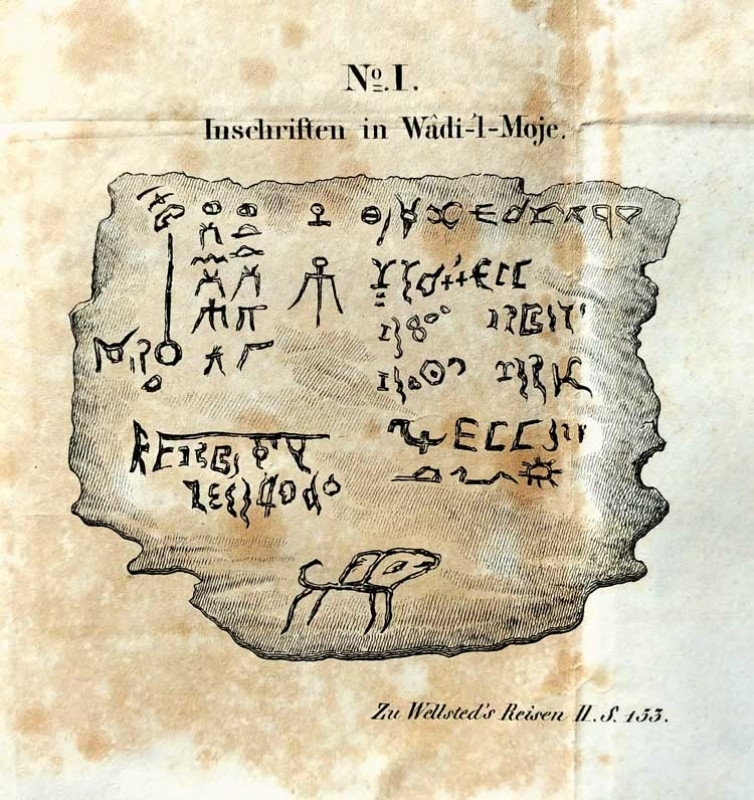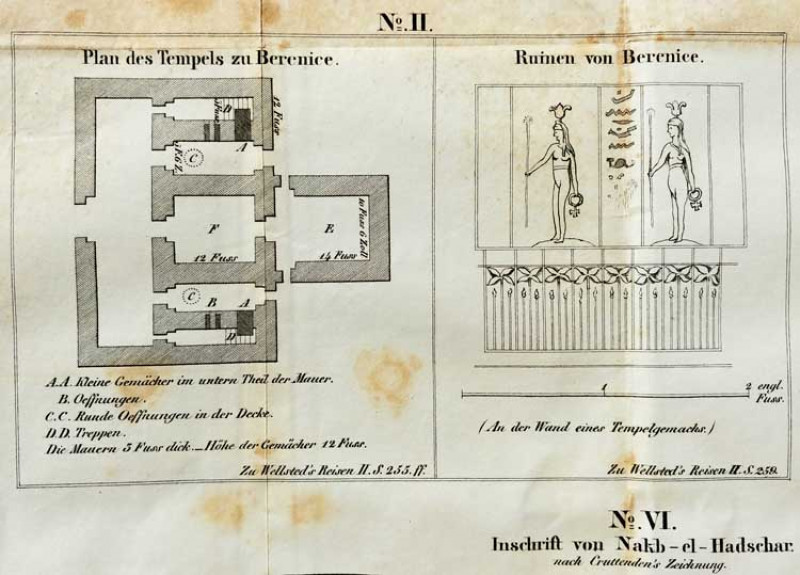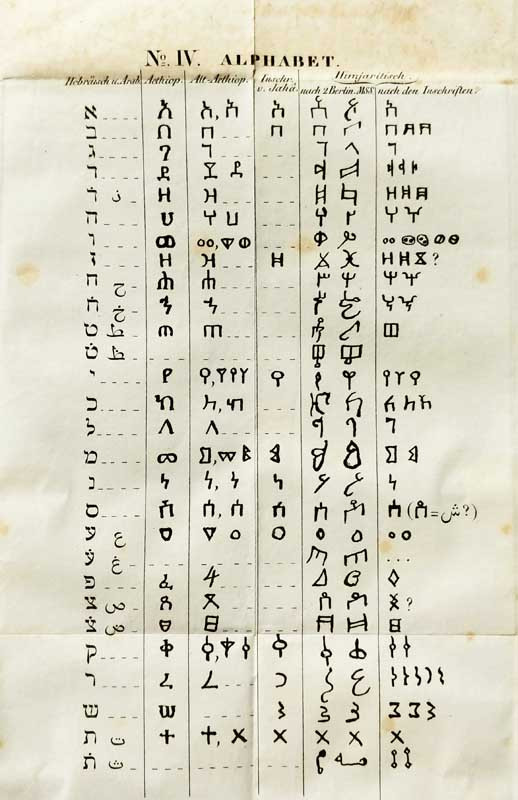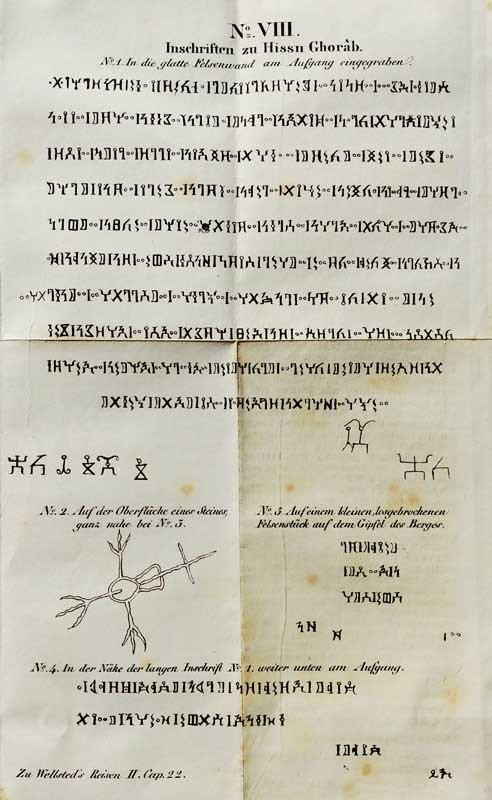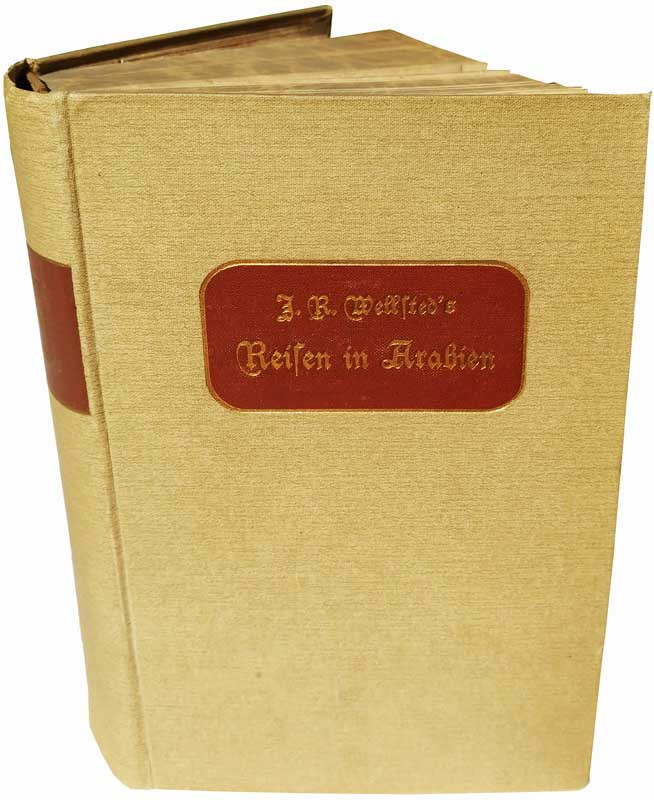 Book Description
Wellsted conducted the first European exploration of Oman and was the first to penetrate the interior. A successor Samuel Miles who travelled the country forty years later, said that even then, Wellsted's map of Oman was the most trustworthy delineation of the country. Wellsted's exceedingly scarce 1838 map of Oman and his illustrations of Himyaritic Inscriptions found on of the South Coast of Arabia, are here contained in a contemporary and also scarce work. Title: J.R. Wellsted's Reisen in Arabien. [J.R. Wellsted's Travels in Arabia.] Halle (Saale): Verlag der Buchhandlung des Waisenhauses, 1842. "...Deutsche Bearbeitung herausgegeben mit berichtigenden und erlaeuternden Anmerkungen und einem Excurs über himjaritische Inschriften von E. Rödiger." [German translation edited with corrections and explanatory notes and an excursus on Himyaritic inscriptions by E. Rödiger.] 2 vol. bound together. 8vo. xiv, 312; vi, 412 pages, respectively. First and only German edition. Text is in German. The complete work, with title pages, half-titles, 1 meteorological data chart, and 2 extra-large fold-out maps with multiple insets featuring inscriptions recorded by Wellsted. Brown cloth boards titled in gilt to front and spine, patterned endpapers. Minor age-toning, otherwise in very good condition, exceedingly scarce original maps printed the year of Wellsted's passing. The map of Oman charts Wellsted's route to the interior and along the coast in 1835-36, including dates of arrival and discovery, placing numerous villages Beouin encampments, and springs, also illustrating geographical features encountered by Wellsted and his travel companion Lieutenant Whitelock.
Author
WELLSTED, James Raymond