PLEASE NOTE - OUR TELEPHONE NUMBER HAS NOW CHANGED TO 01763 248921OUR THEMED FEBRUARY ONLINE FAIR IS NOW OPEN.
1000's OF BOOKS/ITEMS ON OFFER TO SUIT EVERYONE!
CLICK
HERE
TO FIND OUT MORE...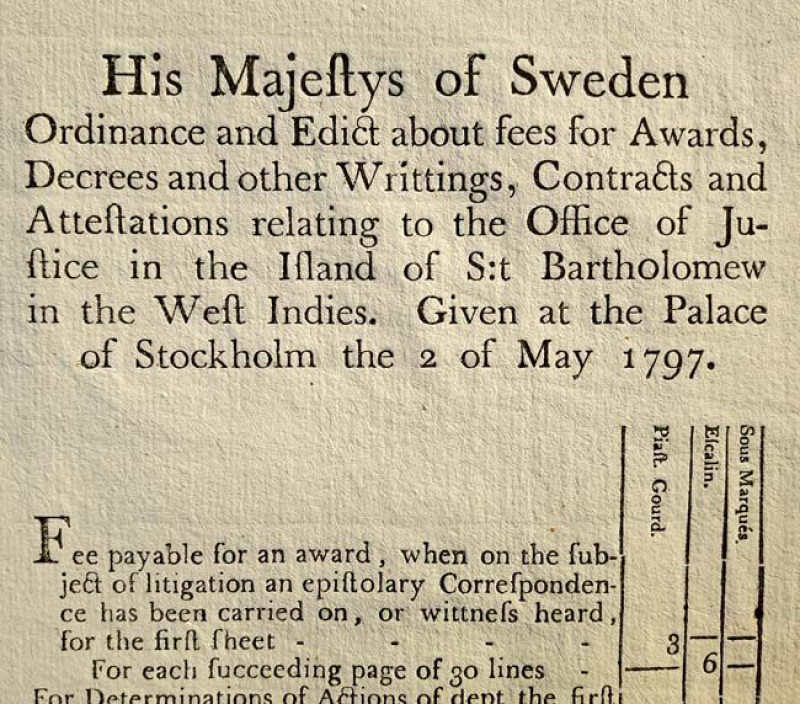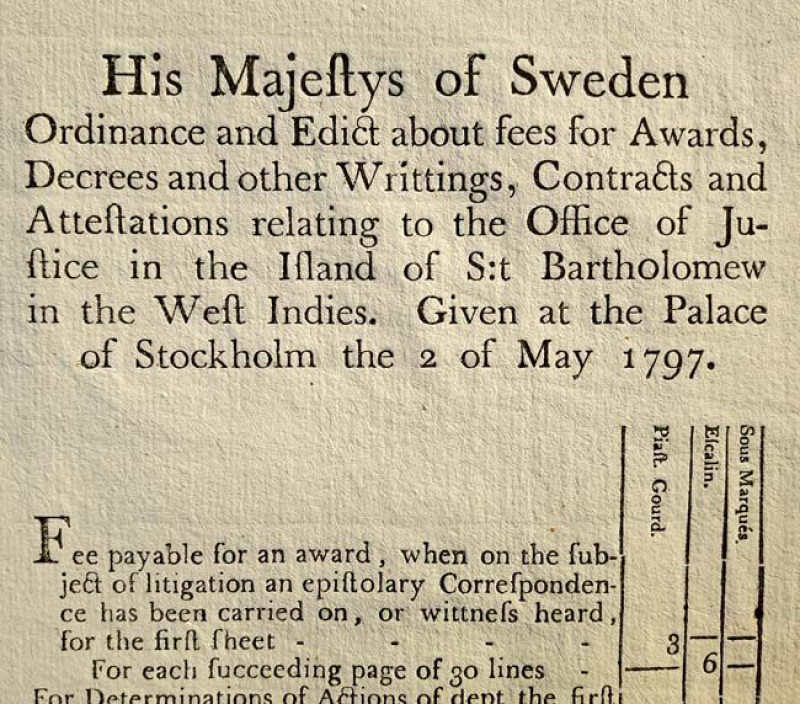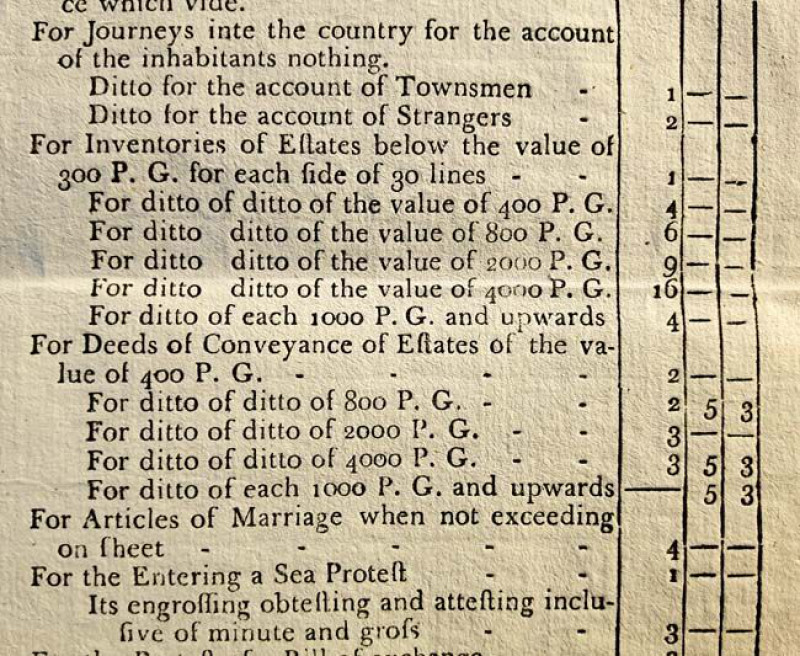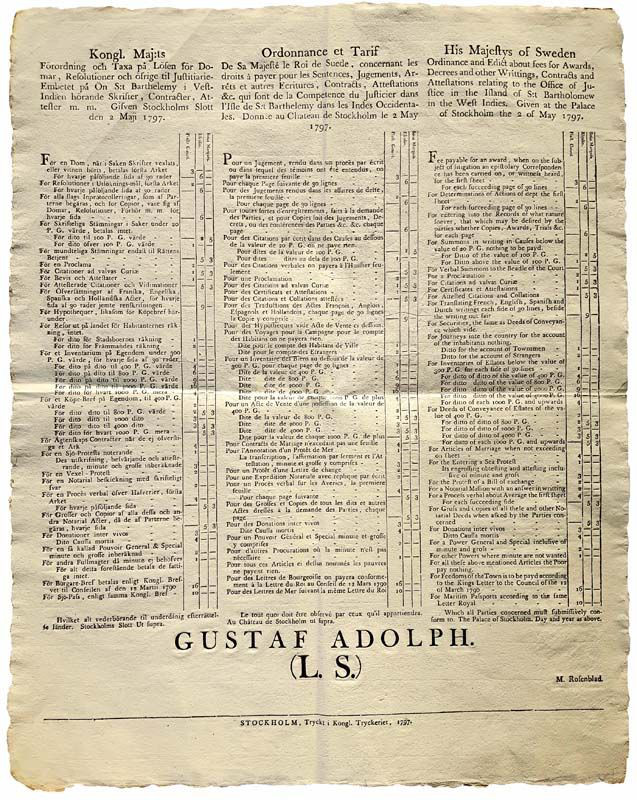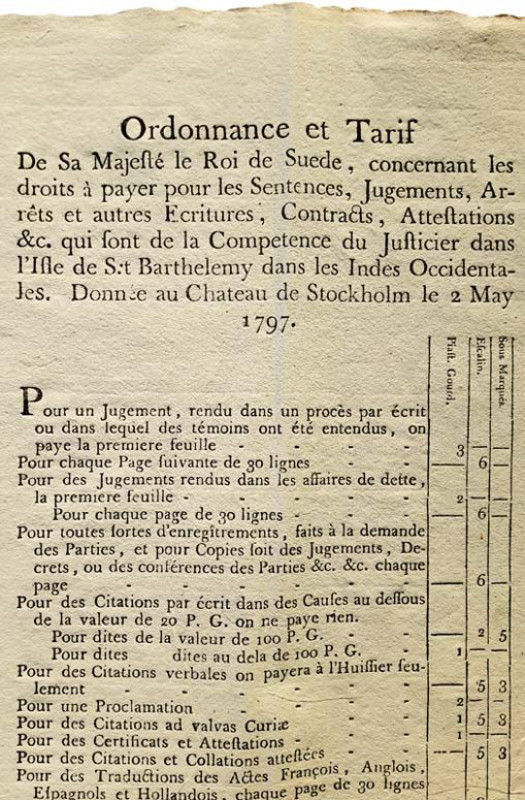 Book Description
Stockholm, 2 May 1797. Official edict issued by the Royal Court of Sweden, during the early years of Swedish rule over the island of Saint Barthélemy, to outline fees [duties or taxes] for awards, decrees, contracts and attestations, payable to the Swedish monarchy. 1 page, large trilingual document in Spanish, French, and English, text to recto only, printed at the Royal publishing house in Stockholm "Tryckt i kongl. Tryckeriet". Large single leaf, laid paper, measuring approximately 43 x 54 cm. An exceedingly rare and early primary source document from the Palace of Stockholm illustrating Sweden's tax revenue during its rule over the colony of Saint Barthélemy. At the time of this edict, the West Indies island of Saint Barthélemy, commonly known now as Saint Barts, was a Swedish colony ruled by Gustav IV Adolf of Sweden who was king from 1792 until his abdication in 1809.
Author
Swedish Rule St. Barts West Indies
Condition
Very good condition, beautifully preserved, clean and bright.